Hello everyone:
First off I want to thank Randy for his technical assistance. Without his help I'd probably still be struggling with trying to figure out how to get the old steps off, the well nuts removed, and otherwise scratching my nose. Thanks Randy, you're an asset to us all here at the Forumz.
I purchased a pair of Smitty Built nerf bars to replace the OEM side steps that someone I work with wants to buy from me. I hadn't ever really liked the OEM bars, and I suddenly found myself with an excuse to get something that I liked.
Here is a pitiful shot of the truck up on ramps. I got rained out, yesterday, after installing the passenger side, and I had to wait until this morning to do the driver's side.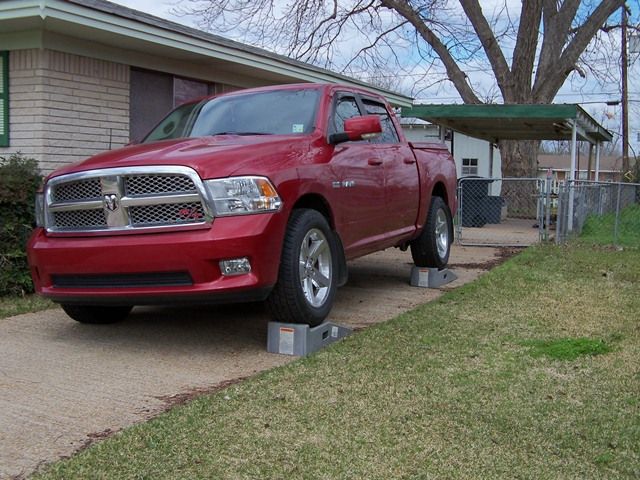 Here's a shot after I got everything installed, and down off the ramps.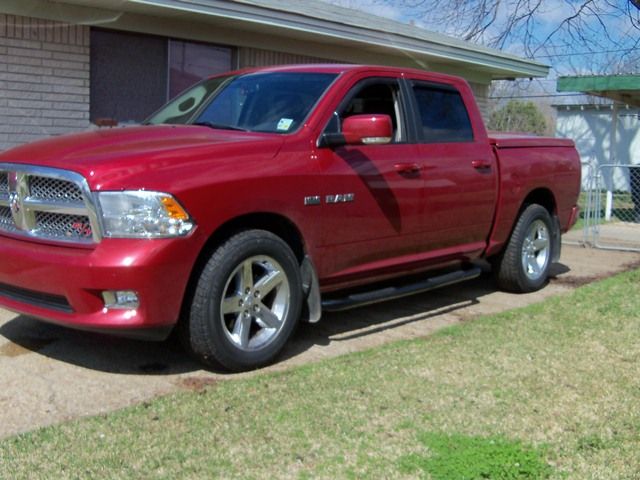 Here's a bit of a close up of the bar on the driver's side.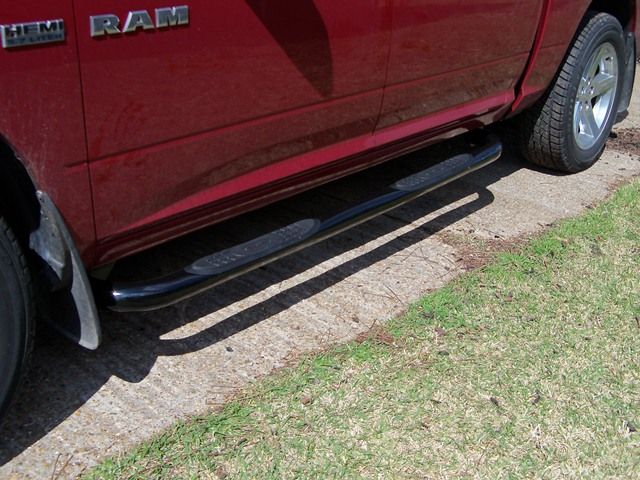 Exco