There are a couple of truths when it comes to that question.
1) In the end, you can use whatever brand you choose, and you can get the same outcome, perfectly polished paint.
2) There are a million different brands, and they all have a different appeal.
- Some are marketed as very simple, geared moreso towards hobbyists versus bulk sales, and they are expensive [ex: Adams]
- Some are marketed towards professionals but sell consumer labeled products [Meguiars]
- Many different brands are the same or similar formulas. That's not to pull out the Adams v Chemical Guys v Warner Chemicals debate, or Zaino v Duragloss, but look at the house brands of Autogeek with DP, Wolfgang, Pinnacle, Blackfire, etc. They are virtually the same products with different labels and prices, all manufactured for Autogeek.
If you are just working on your 1 vehicle, a kit from Adams may be perfect. You get about half of what you need and can get supplementary products a la cart. If you are doing 1 vehicle and want enough product to maintain it for an extended amount of time, or you want to work on numerous vehicles, it may be smart to find the best products in each category and purchase them separately.
I'll give you my take, but by no means do I or anyone else know what's best for you. Find what works and improve on it.
Cleaning the paint - use a car shampoo, even though dish soaps will strip the paint, they don't have sufficient lubrication. I use a citrus wash a lot of the time, but you can just as well use a car shampoo mixed with an all purpose cleaner or dawn. I recommend Optimum Car Wash [my favorite], Adams Car Shampoo, or Griots Car Wash.
Decontamination - I use a Speedy Surface Prep Towel, which is the new and improved clay bar alternative. It works a lot better than clay and lasts significantly longer. However, you can alway use traditional clay. Don't get caught up in the brand, they are almost all made by the same manufacturer due to patent restrictions. You can accelerate the cleaning process with a decontamination spray or wash. Deironizing sprays and soaps are very popular and are offered by CarPro or Wolfs. Many more have popped up lately, but IronX and DeIronizer are originals.
Polishing - When the paint is free from all contamination, continue to polishing. Even though your truck may be new, chances are someone dragged a towel over the surface without proper methods and left marring. You can go over the paint with a polish and increase gloss, or use a compound first to eliminate deeper scratches.
- Polisher - Porter Cable 7424XP, Griots 6", Shurhold, Meguiars DA, Harbor Freight, HD, etc are all suitable brands. The Griots is probably the best option having a 25' power cord and more power and being available for good prices every now and again on Amazon.
- Pads - Tradition foam works well, but the best choice [as of a few years ago] is microfiber pads. Meguiars and Optimum have very popular pads as does Surbuf [but they are very aggressive]. If you were to choose foam pads, look into Lake Country Hydrotech or flat pads. My advice though, is to stick with smaller pads. 5.5" pads are easy to work with and have good coverage. 4" pads cut faster, but it take a lot longer to finish the vehicle, and a 6"+ pad makes it harder to articulate around curves and edges.
- Polishes - This is subjective. If you use a turtle wax polish, chances are you can get a mirror finish but the breakdown of the abrasives won't be as predictable as a professional polish. It will take longer and be more of a hassle. Likewise, you could get Menzerna, or another expensive polish brand and it will cut quicker and finish much better than the turtle wax, but you're paying a lot more. For me, I chose the Meguiars professional line, because it is what professionals use and recommended. Meguiars M105 and M205 where the detailers choice a couple of years ago as they worked flawlessly with foam pads an a DA polisher. Since then, microfiber pads have come out and Meguiars released D300 and M101. The reason I choose these polishes was not because of the name, but the reputation with detailers and the technology involved. Those polishes I listed utilize SMAT [Super Micro Abrasive Technology], which means the polishes don't have a point at which they lose their effectiveness. If you make 1 pass or 10 passes, the abrasives do not break down, they continue to cut. Meaning, if you check the paint after 1 pass and the paint needs more polishing, continue to polish until the paint is perfect whereas a DAT [diminishing abrasives] eventually just become smearing oil when the abrasives become diminished. Whatever polishes you choose, follow the directions to get optimal gloss by working it the appropriate amount of time with the right pressure, pads, etc.
- Sealing - After polishing, remove all the oils from the surface, as sealants can only bond to perfectly clean paint. Aside from a citrus wash or wash with APC, using a 50% Isopropyl Alcohol Solution, wipe down the paint to remove the remaining oils. Then, decide how you want to protect the paint. There are traditional sealants, quick sealants, waxes, hybrids, nano-coatings, permanent coatings, etc. You will get a different look/feel/durability with each choice. *If* you get your paint perfect, it would be a good idea to consider a permanent coating. Opticoat is the best option on the market right now. There are other options that last 6 months to 1 year that work great, and there are options that last 1 month that look fantastic. Find what you want and use what you want. For quickness, I love Optimum Optiseal, for durable waxes I use Collinite, for nanocoatings I use Wolfs Chemicals, and then Opticoat for my permanent coating.
- Maintenance - Arguably the most important part. Use grit guards in your buckets [multiple buckets], clean wash mitts, and a good car shampoo. Dry with as little contact as possibly. If I can, after I wash my car I sheet the water off, then use compressed air to remove the rest of the water. I finish with a quick detailer sprayed on the paint and removed with a plush microfiber. The quick detailer adds lubricity to prevent scratching and it aids in the durability of the protection.
Here are a few images demonstrating products I've used.
Meguiars M205
Before paint
During
M105 - You can see it eliminates the scratching but doesn't leave the paint perfect
After M205 - Finishing polish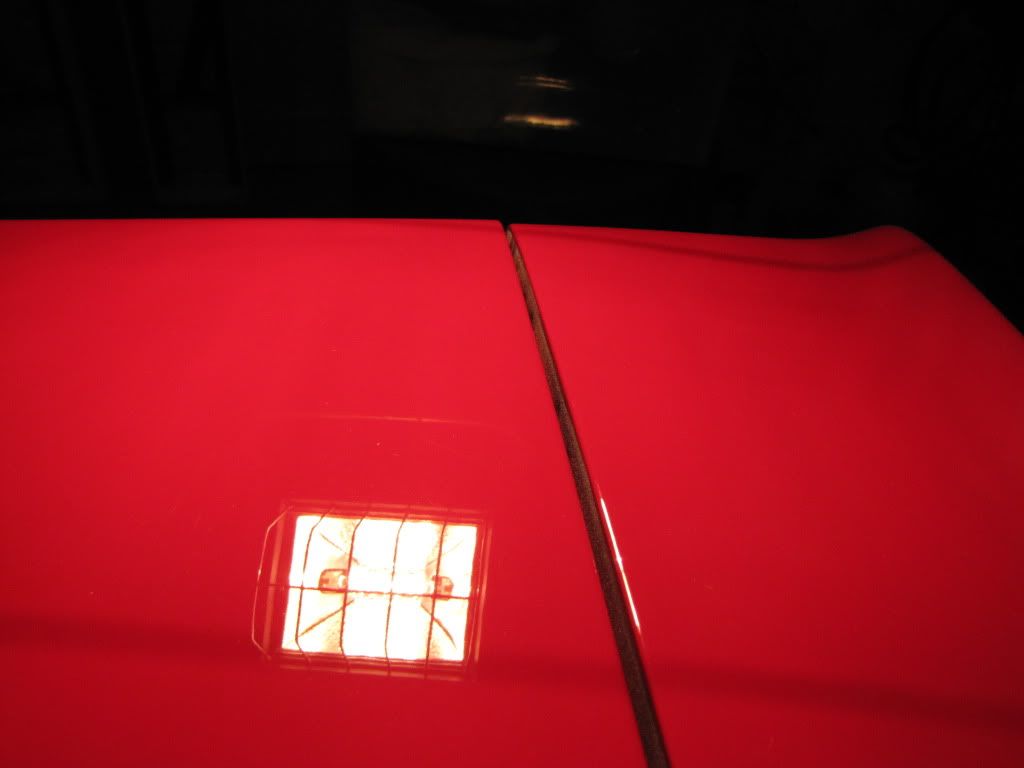 M105/M205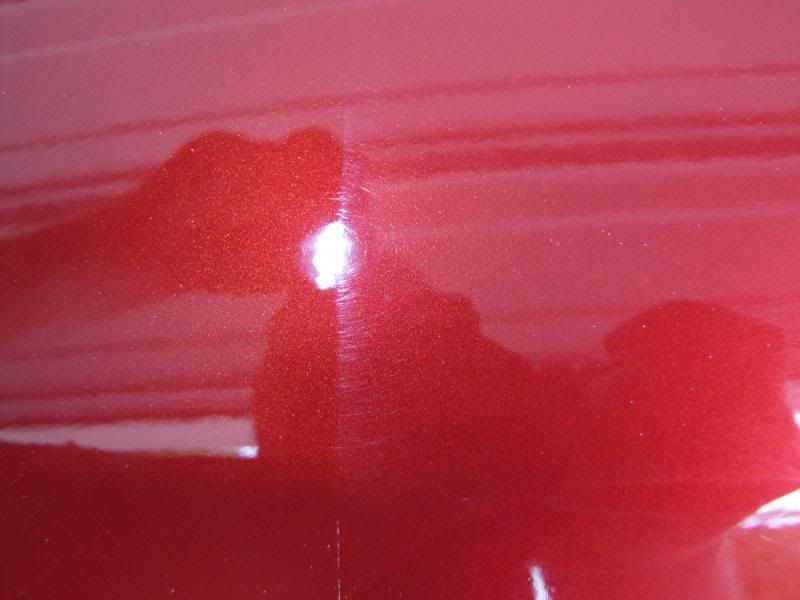 Before
After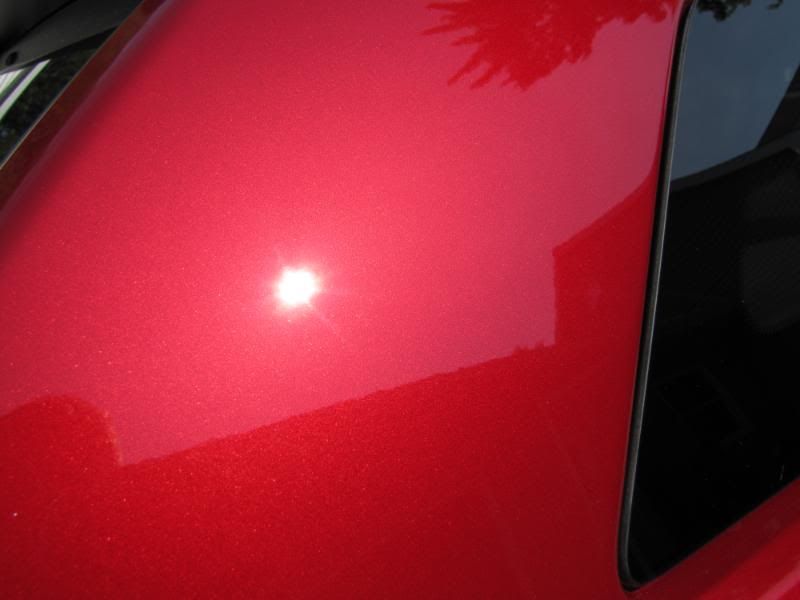 Here is our 2005 Magnum RT with 106k miles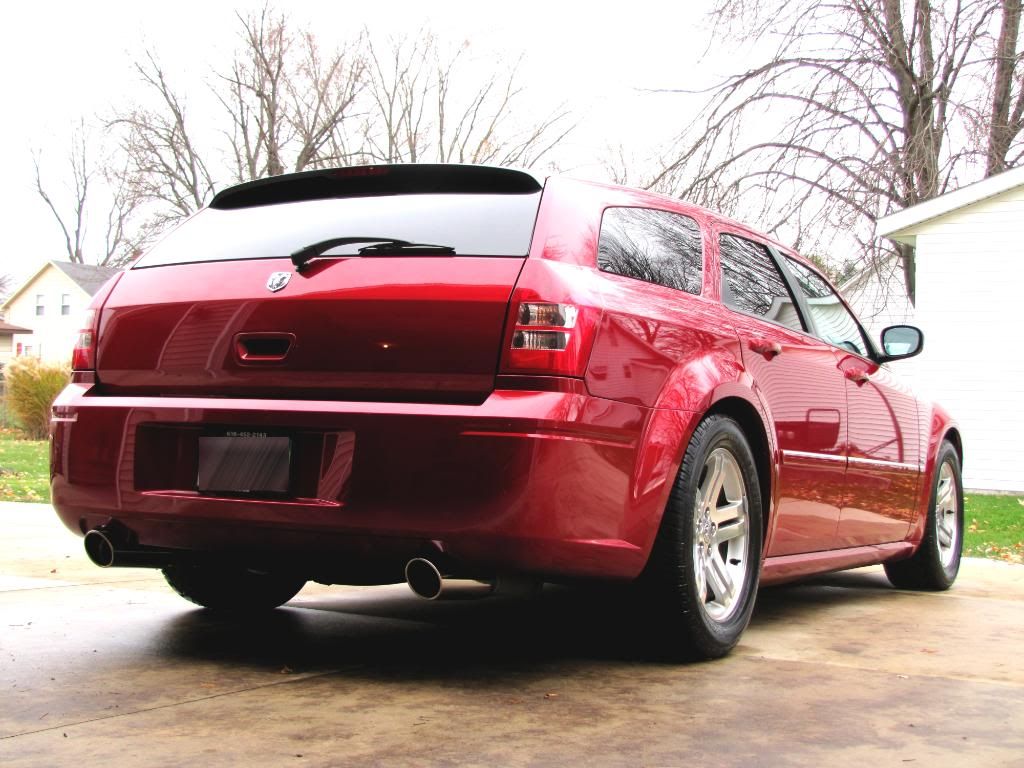 My Avenger with 95k miles
Hope this helps, or at least gives some perspective. Let us know what you go with! And I'll probably find errors in this post and edit it again, but you should alway take what I say with a grain of salt.