I was going to put these on my 2000 Sport but never got around to it. They will fit 1994-2001 Dodge Ram 1500. I am not sure about 2500 or 3500s. These will also come with two double-to-single bulb converter harness' for the Sports.
These also have tabs on the lenses that allow them to be pulled off without baking and gluing back together.
Here is the manufacturer description:
Dodge Ram 1994-2001, Black Euro Headlights (2LH-RAM94JM-ABM) by Spec-D®, 1 Pair. Featuring highly efficient reflectors, these headlights provide much brighter and clearer light beam. While making your driving safer, they also give your vehicle a modern look.
OK now for the bad. None of the tabs are broken BUT the lenses show those small circular scratches on them. You need to get really, really close (6 inches or closer) to see them but they are there. The close up picture will show you what I mean. Oh, and they are very dusty from sitting around.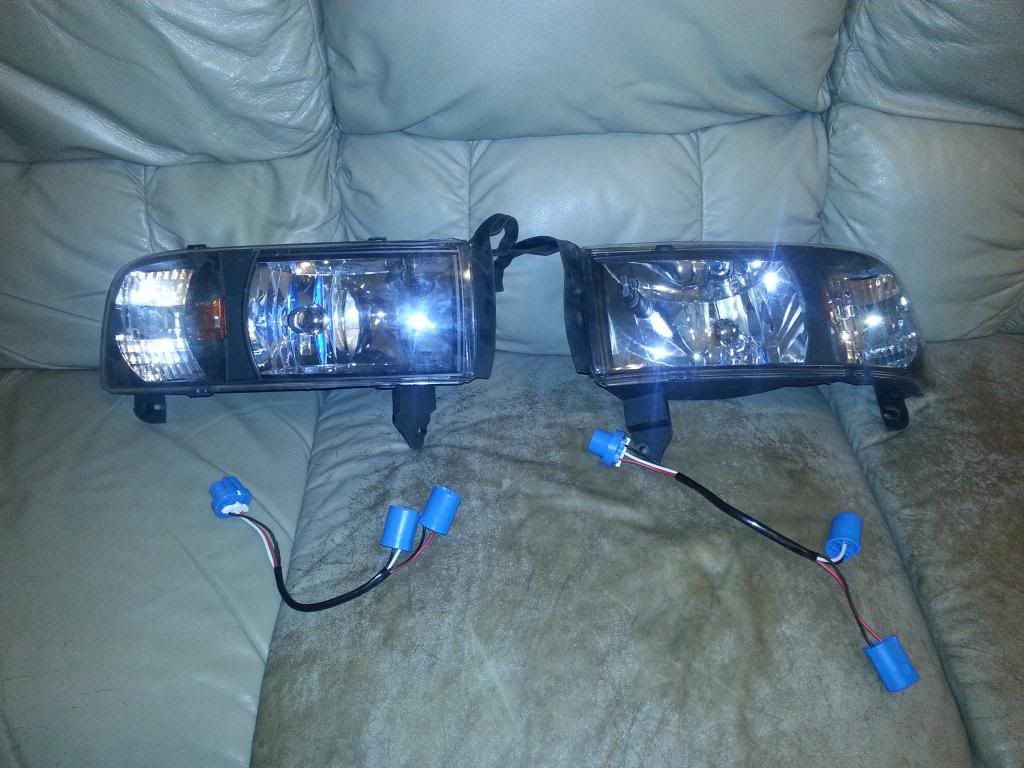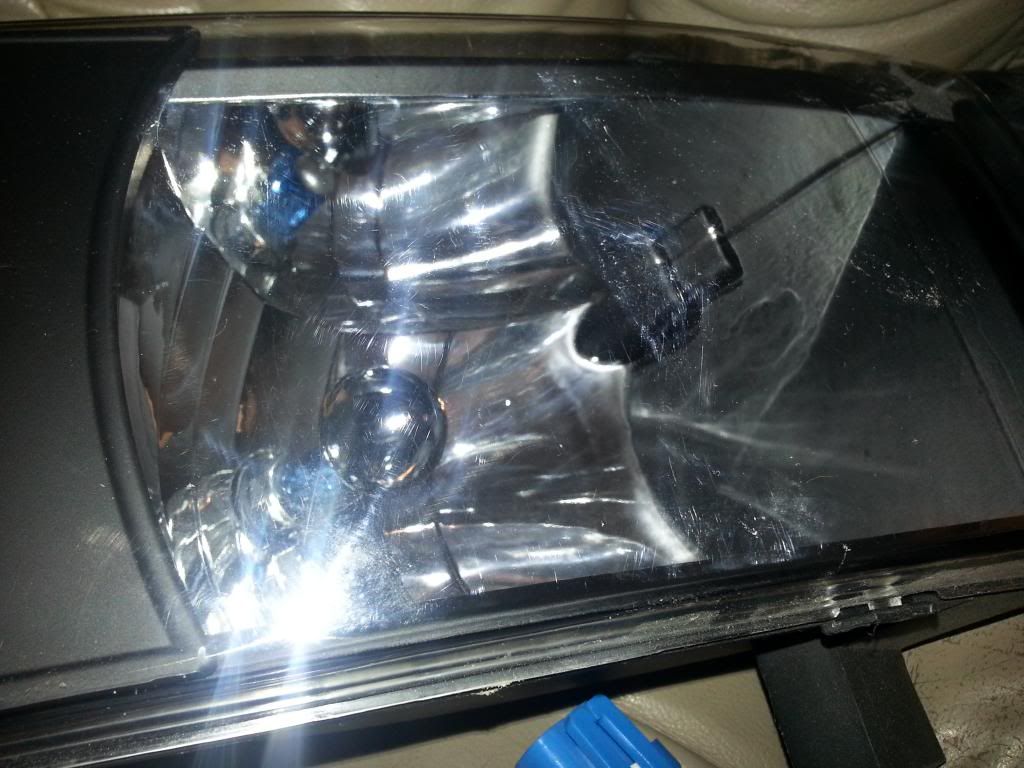 $95 shipped