Hey guys, posted a while back...took some more pictures and thought I'd post them.
So far I've replaced trans. fluid, serpentine belt, air and cabin filters and got it aligned properly. Picked up a new tow ball cover and went with a Mopar hitch cover as well.
I've added 5K interior/cargo/license plate lights, Silverstar headlight, fog light and reverse light bulbs, 35% front tint, 3 in. Y back SS piping to a Flowmaster 44 leading to the stock Borla tips and Daytona stripe extensions.
Future plans are in no order...
fresh F&R differential and transfer case fluids
spark plugs & wires, probably OEM
22 in. flat black SRT10 replicas with either Goodyear's Armortrac or Silent Armor tires
rear lowering shackles
Bilstein HD shocks F&R
Billet type lower bumper grill
new OEM front bumper pad and bumper panel....I need to restore mine once a week, they're sun scortched.
New OEM Daytona stripes...they're faded also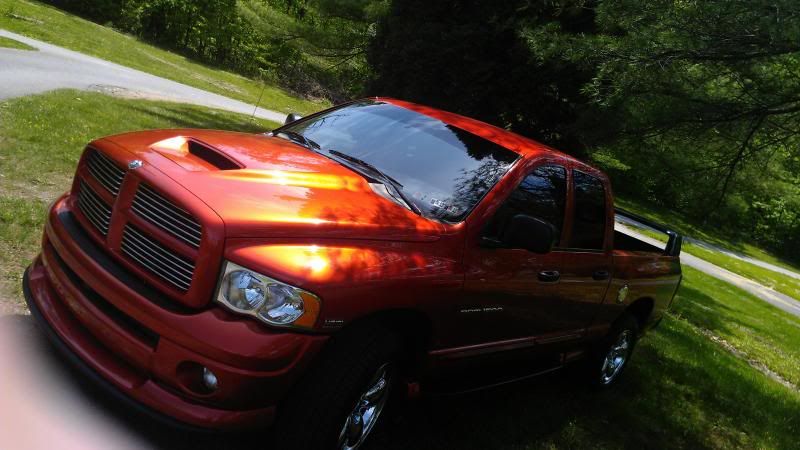 And 2 I screwed with...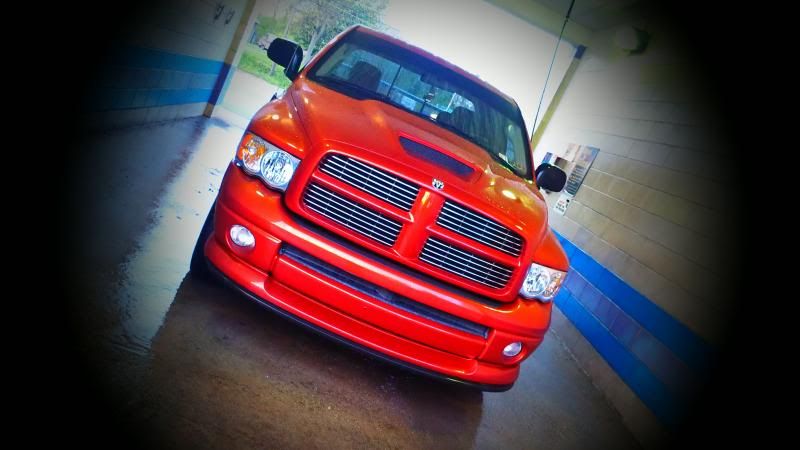 Comments etc. welcome, thanks for looking.