Just putting up a picture of what the rear brake line connection looks like. it's on the frame behind the gas tank.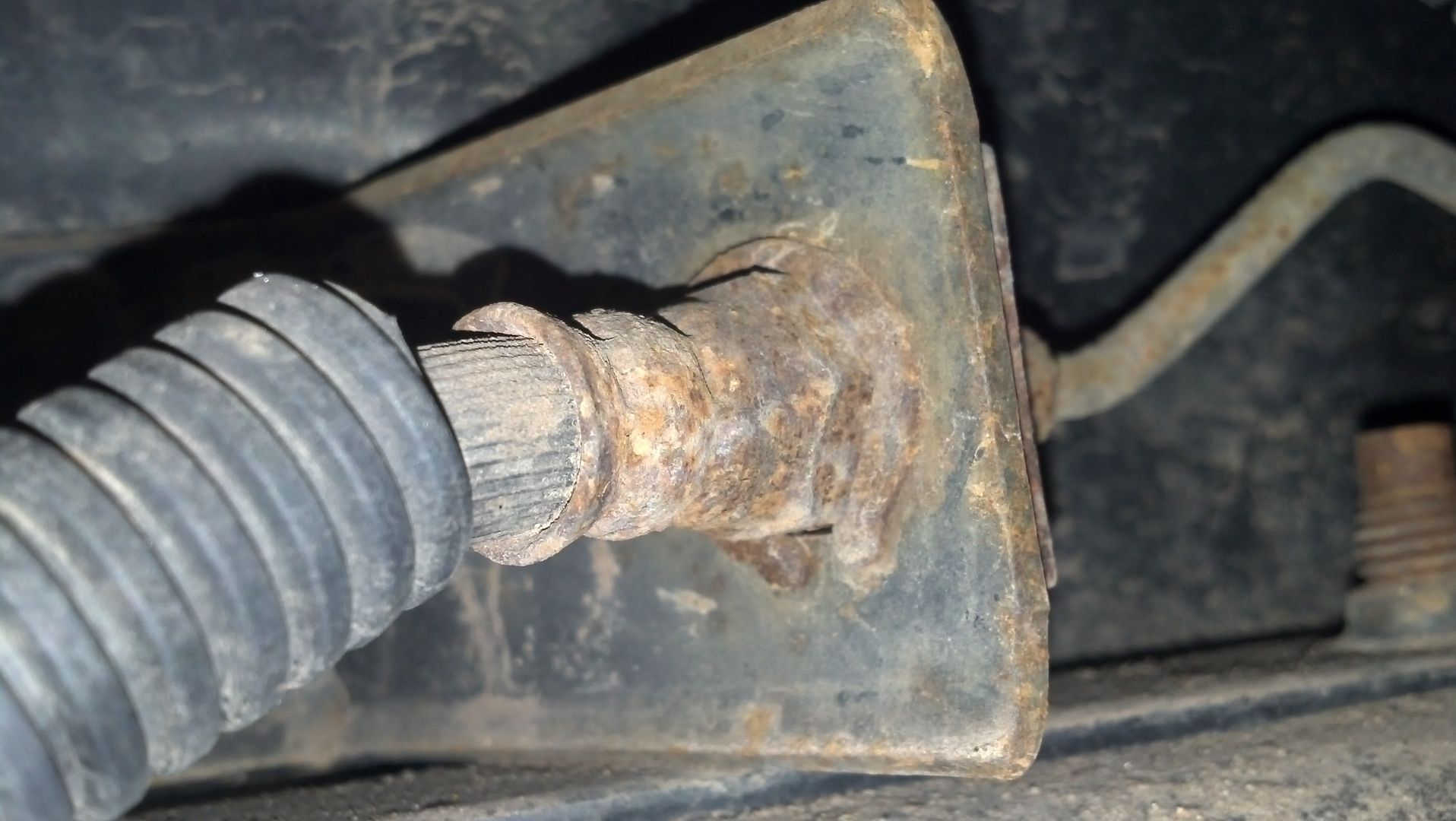 For getting the drums off, I agree with Warlock's post and a couple additions.
1. make sure ebrake is off.
2. Have a hammer and a dead blow hammer
3. You may have to undo the adjusters alot.....
Did you strip the bleeders using a regular wrench? If not, get the right line wrench for the new bleeders.