Okay I want to revive this question because I see it's been a few months since you asked!
I am new here and I work at an automotive custom shop and we specialize in installing Katzkin Leather Interiors, Heated Seats, and Seat Coolers. We also install sunroofs, reverse cameras, and all sorts of other automotive accessories.
I install katzkin kits and seat heaters all day long and let me briefly show you how they work and how you properly cut them so you can still hog ring or Velcro your listings (depending on what your seats have) without damaging your heating pads.
Below is a picture showing the location of the main Positive Wire (+) and main Negative Wire (-). These pads are wired in parallel and each row of wires running horizontally are powered by the main positive and negative vertical wires on the sides. If you sever either of the main vertical wires nothing above the point you severed will work and anything below the severed point will still function.
So you place the pad on your cushion and you have a listing running horizontally and need to hog ring your cover to the cushion but the heating pad is in the way. You need to cut out a 'window' that doesn't sever either of your vertical main wires like below. this will still keep the horizontal wires that are above and below your 'window' operational. Also, you can cut as many windows as you need but the more you take away the less area you have to heat up.
There is really no reason to order the stock heating elements unless your just wanting to keep a stock look for your switches but either way the universal seat heaters work on any vehicles seats.
** One last thing I want to illustrate is sometimes you have seats that have vertical listings on your cushions. If you cut a vertical window you sever the connection from (+) to (-) the entire run of the window you cut out. So do not cut the heating pads like this below: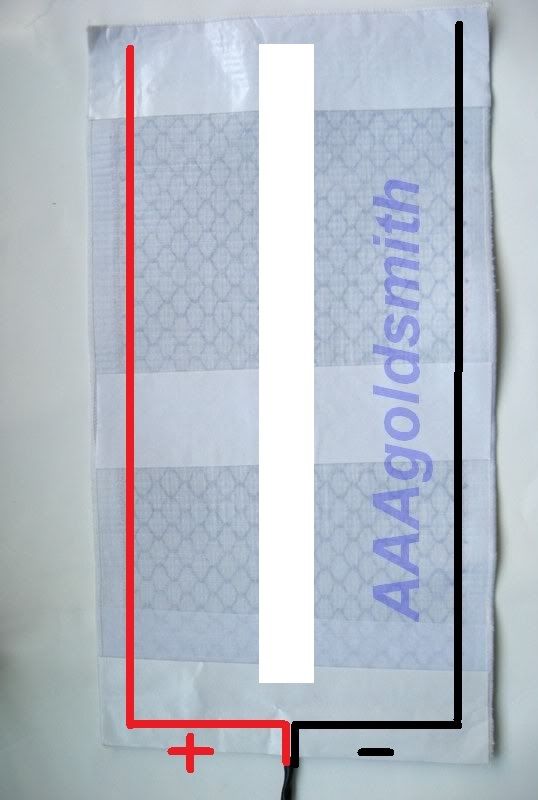 What you want to do is on your cushion where the listing is located you want to tuck the heating pad into the crevice where the listing is and apply glue on top of the heating pad in the crease. then spray your leather cover where the listing is located so the listing will be glued down into the crease and it will look like its still hog ringed down. **
If anyone has any further questions please feel free to ask!