Well I do still have my 28" DR's on light-weight 17" aluminum wheels for the track,
...That alone drops my gear ratio to an effective 4.30:1 anyway
(in addition to dropping 120lbs in weight/rolling resistance, and 2.75" ride height)
So although I'm still 3.55's on the street, and getting better gas mileage
...my Drag tire/wheel setup gets me the performance of a gear swap for less than half the cost (on a 4x4)
The only real down side is the extra time for track prep,
it takes an extra hour to swap all four tires/wheels over,
plus removing mudflaps and back flip tonneau.
Freak'n 305/50R20 Grapplers on stock 20's are almost 100lbs per corner and don't hook very well
My Fly-Weight track setup drops 4-5 tenths off my ET's...
Full throttle launch with a 3000 stall on 4DR's using AWD is a Woot!
Guy's at the track say they feel defeated before they even know what happened
when they are left at the tree and often spin out for fear of me leaving them behind. (1.8 sec 60 times NA)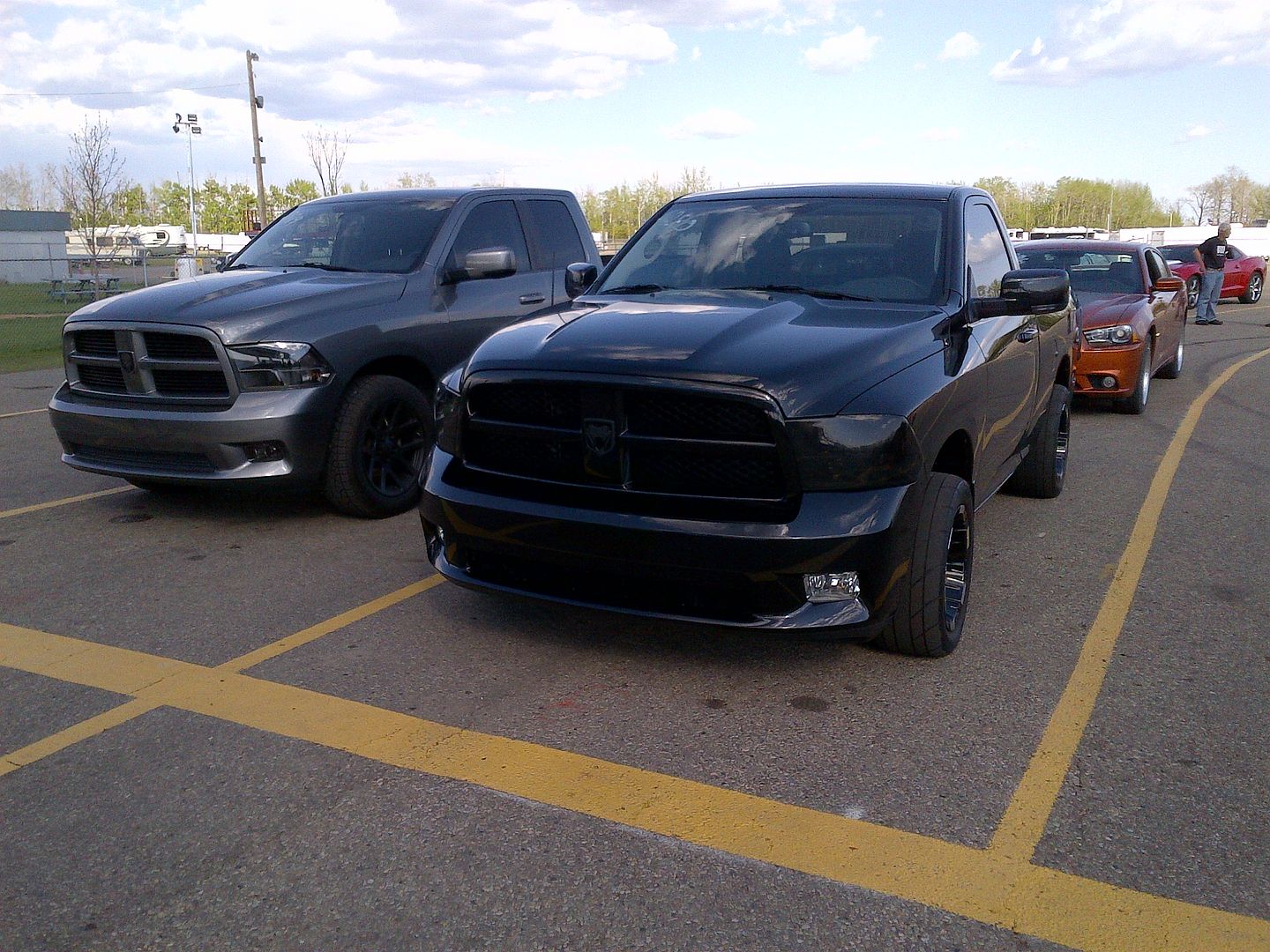 it sure looks bad-ass sittin lower too..
<- Buddy's stock height 4x4 on stock height tires (look at the difference in mirror height)
I can probably drive under his mirror without hitting it