Quote:
Originally Posted by
RogerRamJet
If it's stock, then it's probably a 275, which translates to about 31". But I think even a 33" would fit up under the bed.
275 is the cross sectional width,
has nothing to do with diameter unless you have the aspect ratio
a stock 275/60R20 is 275mm cross sectional width, translates to 10.826" wide
x 60% (60 is aspect ratio) = 6.495" Sidewall height
Sidewall x 2 (top and bottom) = 12.99" + wheel diameter (20" ) = 32.99"
My stock spare is a temporary use 235/85R17
the overall diameter is 32.7" almost the same as a 275/60R20
Some guys were picking up a full size chrome clad 20"
removing the plastic chrome cladding and using that on a 4G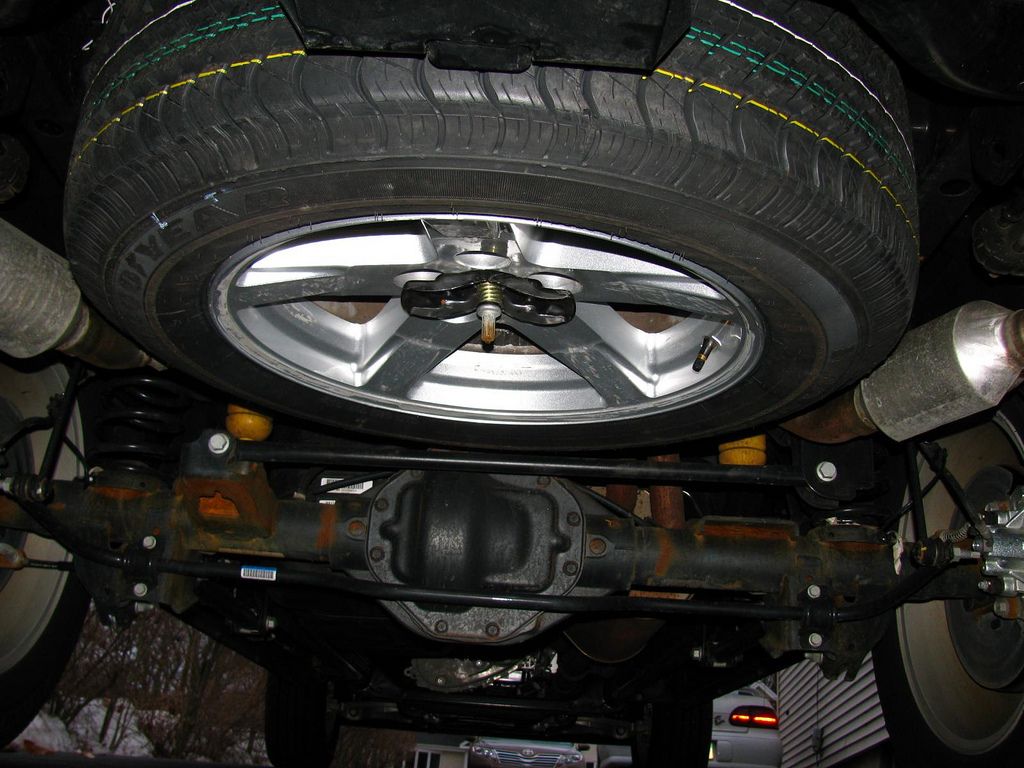 The bore of the center hole is larger on the steel wheel,
(no cladding material in the way)
A chrome clad 20" wheel has the cladding blocking part of the bore and wont work unless you peel off the clad.
So you either need a smaller T,
or get a black steel 20" wheel/spare from a 3G Hemi.
(my 04' had Polished Aluminum 20's and a black steel 20" spare and full sized 275/60R20 good year tire)