Hey guys.
Was going to put a mopar stripe on the truck today and noticed my paint around my vents started to bubble on one side, and peel on the other.
Took it to the dealer, they organized me to meet an autobody guy tomorrow. They will cover the hood 100%, just need to get the yes from chrysler.
I asked about "custom" work. They said the extra is out of my own pocket. So hell, let them repaint my hood I'm willing to pay for the extra labour for some looks.
I have attached a few options below, let me know what you think.
I am leaning towards #4 myself.
Bubble: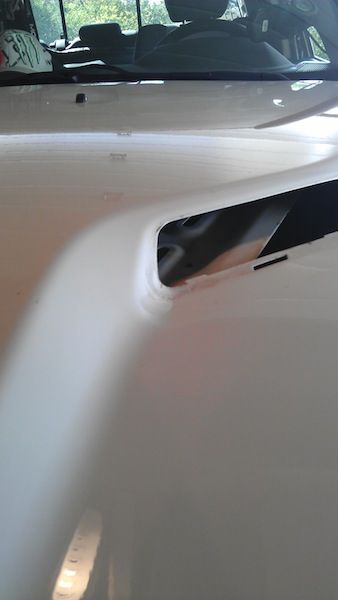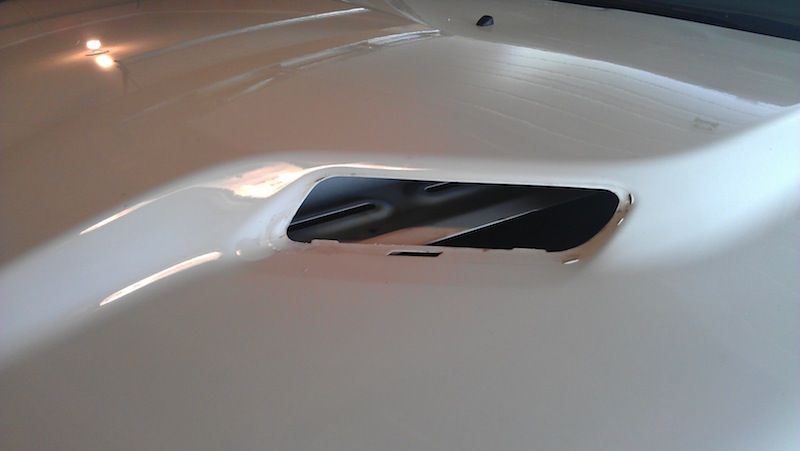 Peel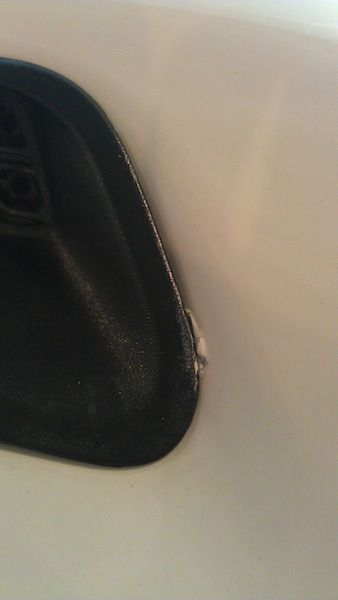 Designs
#1 & #2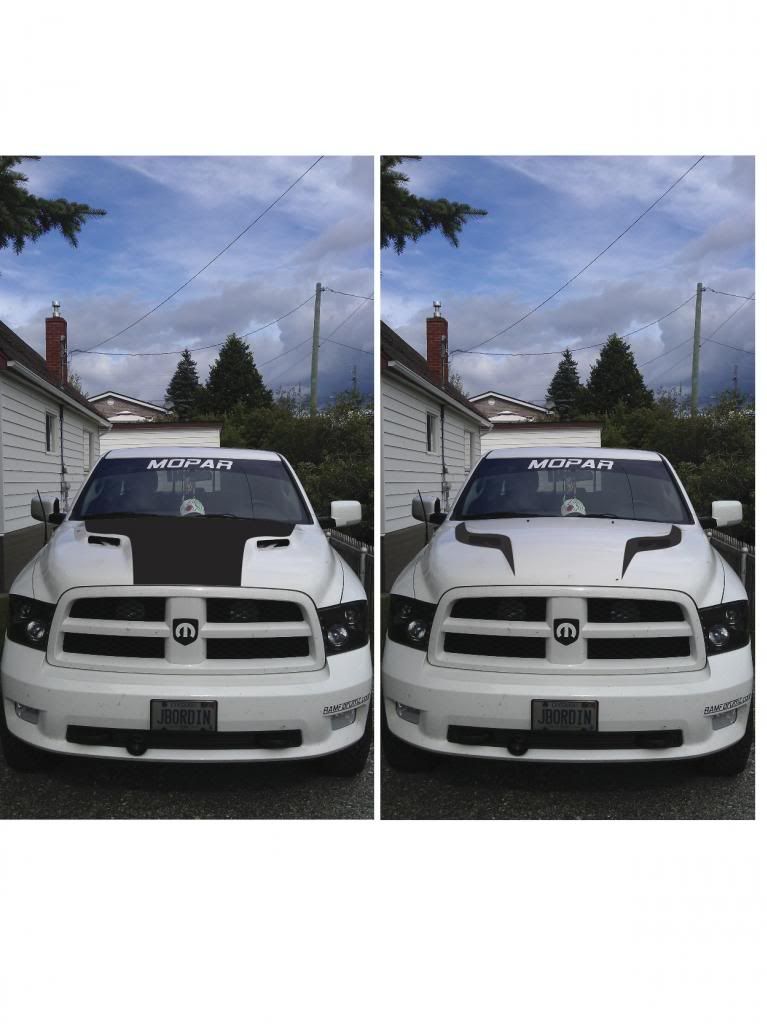 #3 & #4