FWIW... I finally got my truck (thought it would never happen). Put the Bilsteins on the front last night. As already mentioned, every truck can be different. But on mine, the Bilsteins at 2.1 leveled it out exactly. All four corners measured right at 39 5/8" after the install (sitting on 275/65/20 Duratracs).
I would prefer at least a little bit of rake, myself. So tomorrow I'm going to put 3/4" TCG spacers on the rear at the same time I install the Bilsteins and Airlift 1000 bags.
Would actually like a little bit more rake than 3/4", but am just going to try and leave this part of it alone after tomorrow. I just have too much stuff on my plate to spend very much time on this truck right now.
A pic of my truck about an hour after I got it home last night and halfway through the Bilstein install: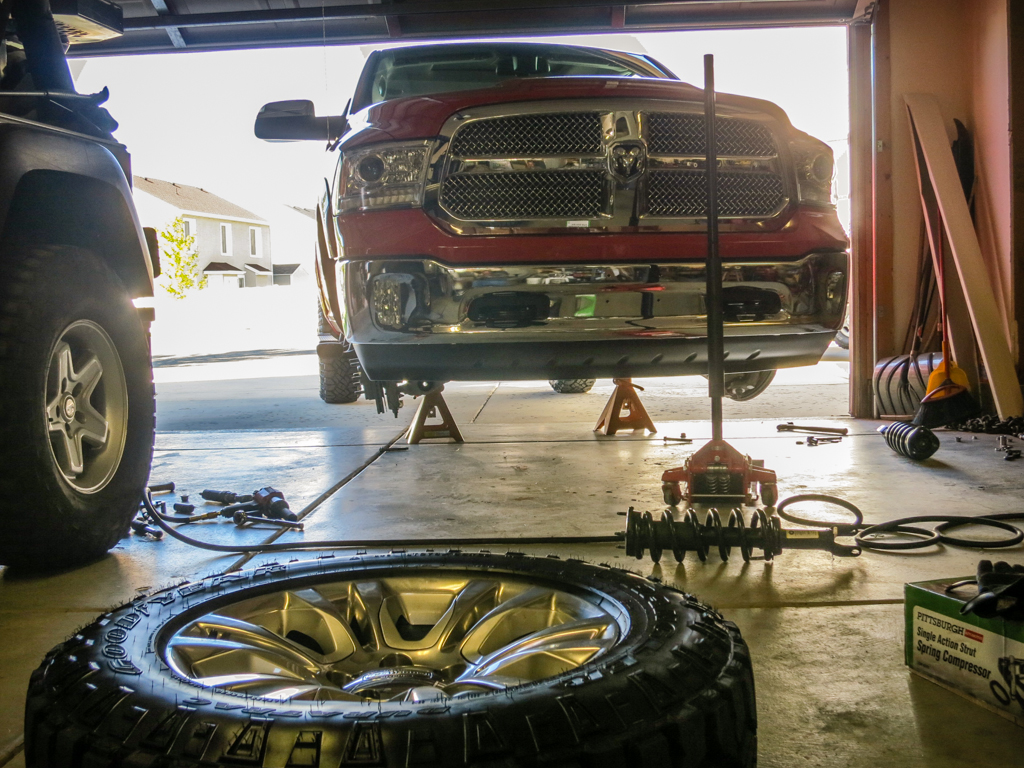 - DAA