Nah, even with 38's it's too small.
It's only 0.7" larger in diameter. So really 0.35"
Makes no diff
I would have dropped the Bilsteins and removed the rear coil spacer if I kept it on and ran the 38's I had
Here is it on 37's and 11"+ lift
Here were the 38's that were going to go on that went to a body along with the lift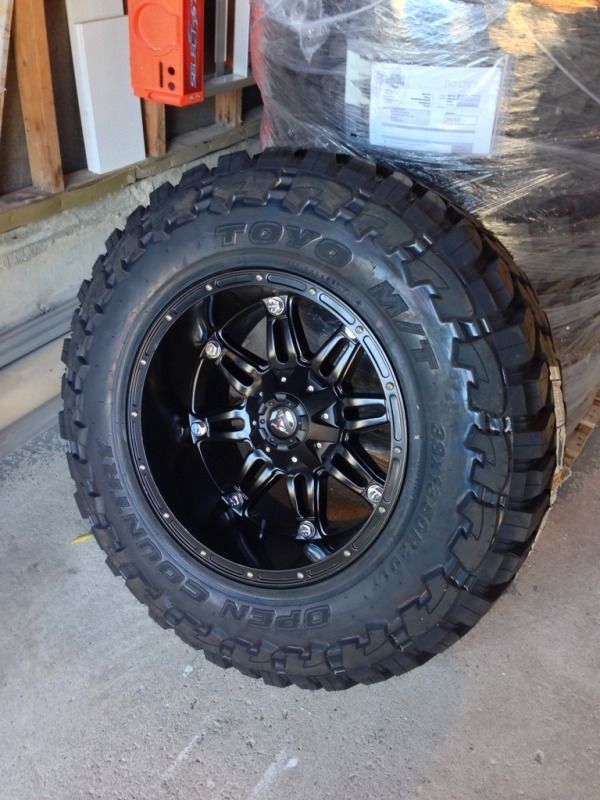 As for exhaust....I had mine fixed.
Here are some before and afters.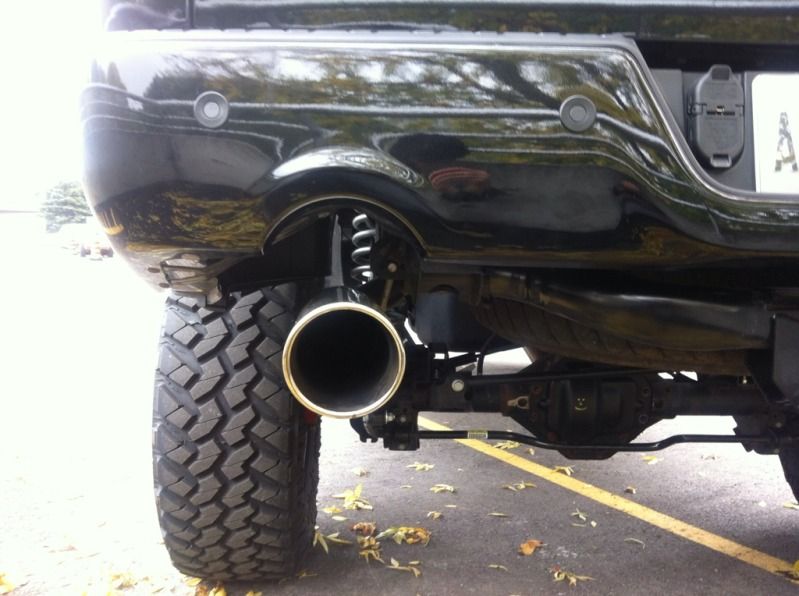 Gotta cut this and weld it
After cutting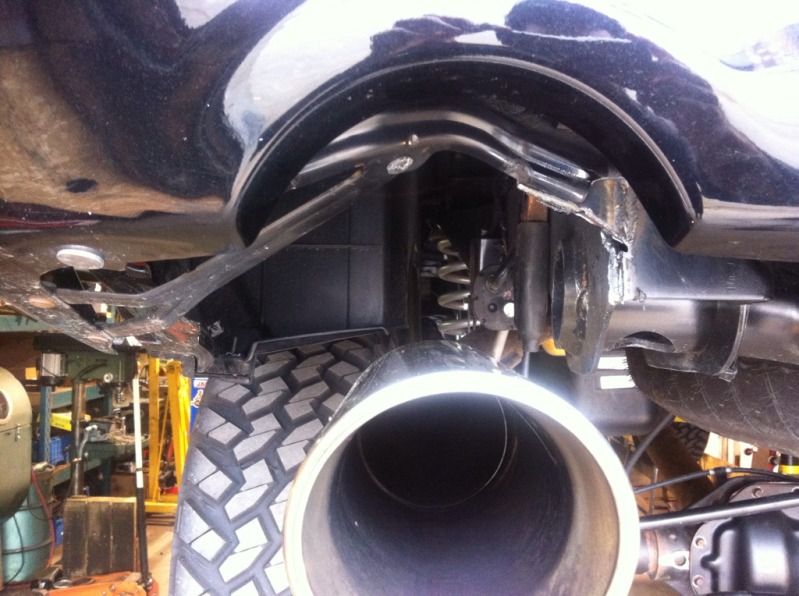 Tips lined up