I finally broke down and pulled the trigger and few mods this past week. Popped on a S&B CAI, Moe's 85mm ported throttle body, Diablo DCX inTune T1000 w/ Hemifever custom tuning, and an Alpine INE-S920HD.
I installed the Alpine first. A few alterations to the sub-dash, and the wiring up of a by-pass system for the "safety" feature that requires a combo of holding the foot brake and applying the e-brake a couple of times was all if took to knock that thing out. I actually did take the time to solder all the connections together and shrink them down in the wiring harness too. I'm sort of anal about wiring. Comes with the territory in my line of work I suppose.
Second was the ported throttle body and CAI. After actually getting the throttle body bolted on, I realized Moe's machine shop had actually put a TB for 03-04 Ram in a box for a 05-12...and I was lucky recipient. Lol. Called em up, they verified I was correct, and went ahead and put the right TB in the mail for me. They emailed me a return label so I can send the 03-04 TB back to them.
The CAI went on easily and is super solid. One added benefit that almost startled me at first was the sound this thing added...MY GOD. I can't comment on any gas mileage gains because I cant keep my foot out of it. I LOVE the sound!!! LOL.
Lastly...the inTune. I thought the Hemi was pretty quick before...NAH!!! It wasnt!!!! I'm actually only running the canned 93 octane tune as of now. I want to get the throttle body on and broke in before I log data to send Sean. I've read the custom tunes blow the canned ones out of the water. Well, if they're really THAT much better...I can't wait!!!!!!!!
I know how you guys like pics...so here's a few for ya.
Comments, opinions, and advice are always welcome guys!!!!
Here's the Alpine. In-dash GPS, DVD, Bluetooth...the whole nine yards. Got a STEAL on this thing!!!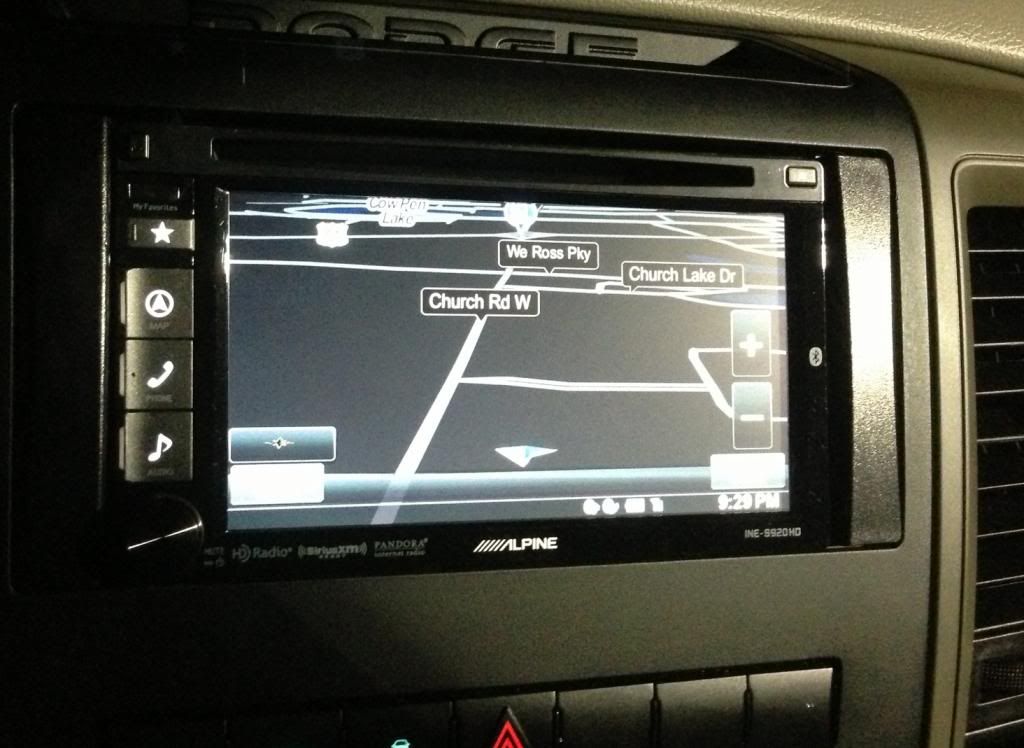 The CAI.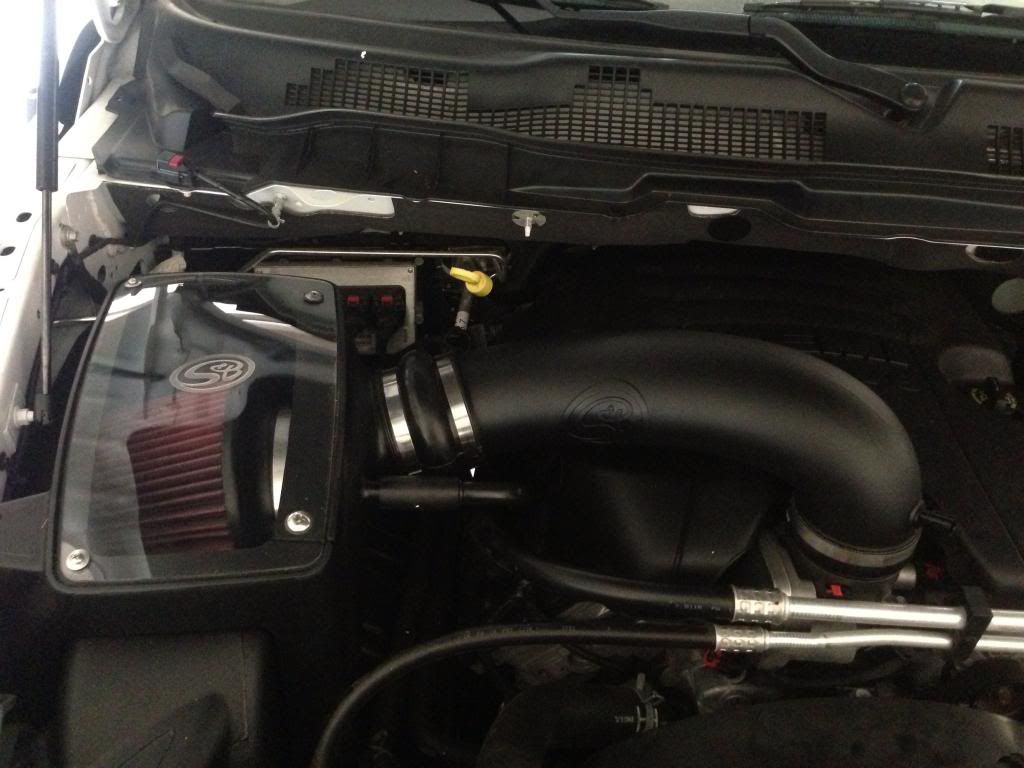 And the truck as a whole. Just how I like it...incognito.