I'm lowering my truck (2/3). I decided with boosting the truck spinning those 36" tall tires was taking a lot away from the truck.
I can't decide if I want to do 26's with 305/30/26. Or do 22's on 305/45/22 and do like a prostreet look.
I found a company who will make me 22's how ever I want them (20x10 front 20x12 rear, custom machined). I think I might do simulated beadlock to really give it that pro street look.
If I did 26's I would do white kmc slides like these.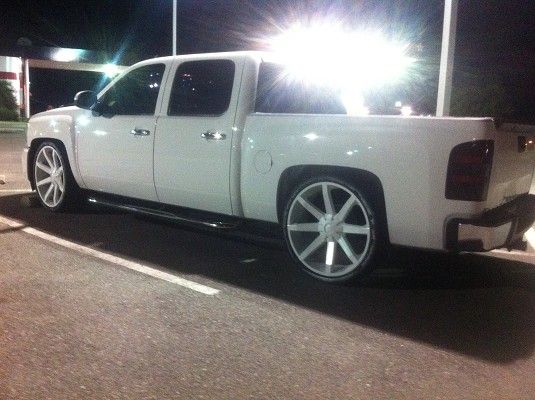 The 22" beadlock/drag look I havent seen someone do yet. Rims would look something like this all around with our with out beadlock.
Thoughts?