Boosta Pump is almost twice as much $$$ and only increases voltage from what limited reading I did.
Our CMR recommended the Aeromotive 340 over a Boosta Pump
and uses it on most of his builds over 450hp
The only downside to the fuel pump upgrade is gaining access to the pump inside the tank.
You have to pullout the stock pump assembly, looks just like this: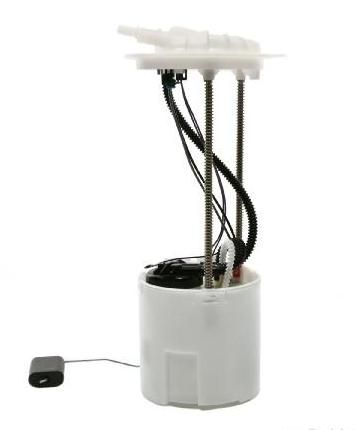 Swap the stealth in place of the stocker, solder a couple wires and heat shrink them, then re-install the assembly.
For a Reg Cab its easier to raise the bed to gain access,
But on a quad or crew cab, so much of the tank is under the cab
its better to just drop the tank, which can be a bitch if its the larger tank.
Still haven't done mine yet