I upgraded my 2005 Ram 2500 with Power Wagon Axles. With them in now I figured I would start a thread for the swap to help others.
It all Started with a 2500km trip to go pick up a set of used Diffs with 50,000 km (31,000mi) on them from a wreckers out side of Vancouver. When I got the Diffs home I gave them a check over inside and out, plus a coat of paint. I also recieved the stock pigtails with the Diffs so I checked to make sure that the lockers worked and which wires I was going to use to power them.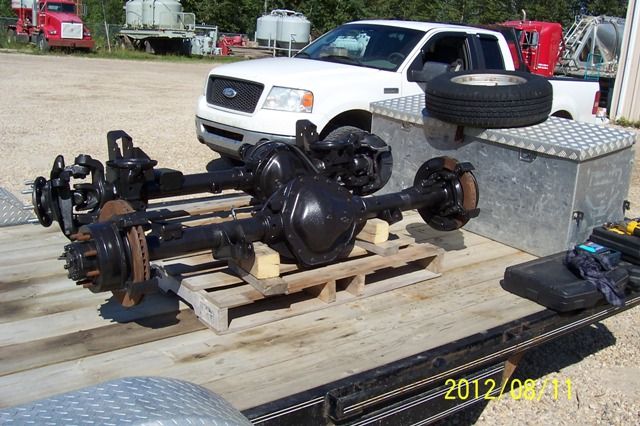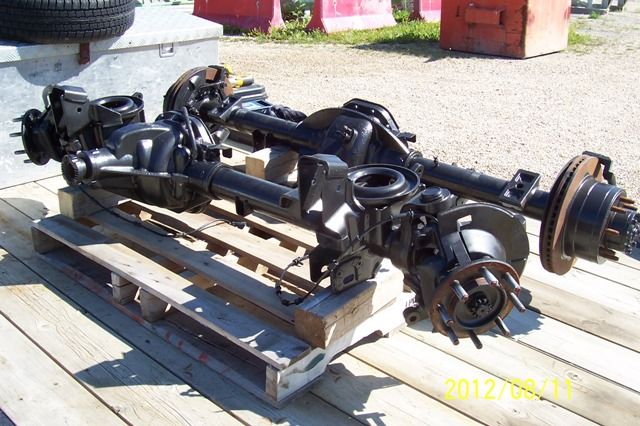 I also figured that if I was going to go this far I would also upgrade the steering linkage and add a steering box brace at the same time.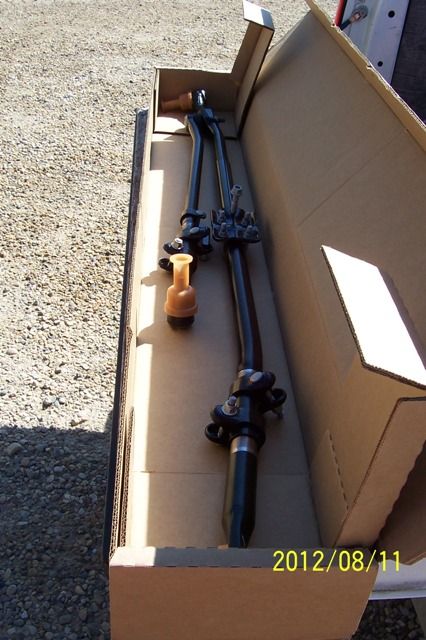 So then it was into the shop to get started.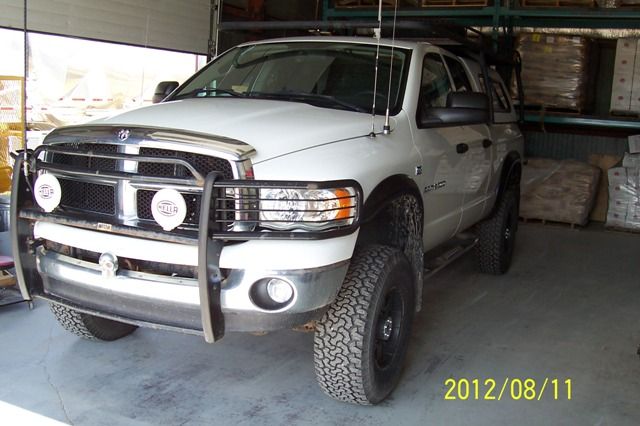 After putting it on jack stands and pulling the front wheels I cleaned and sprayed every bolt I could find with penitrating lube.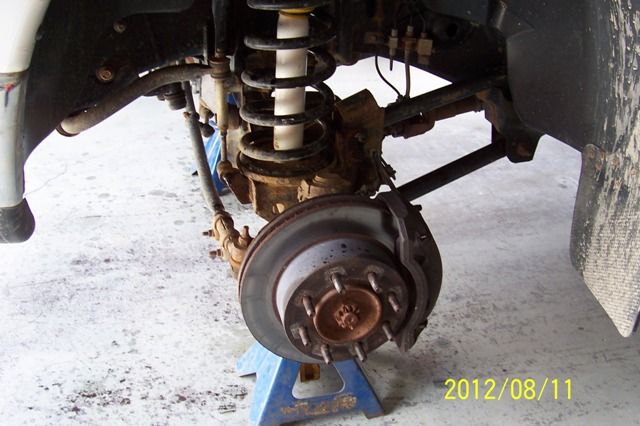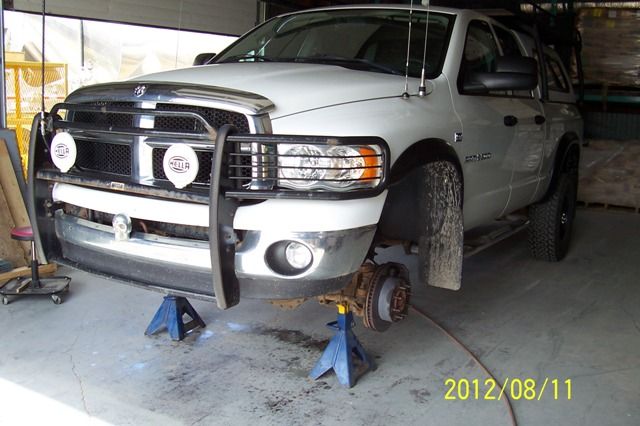 I undid the abs wires and hung the calipers out of the way. I decided to remove the sway bar completely, because I run diesel coils on a hemi and don't need it.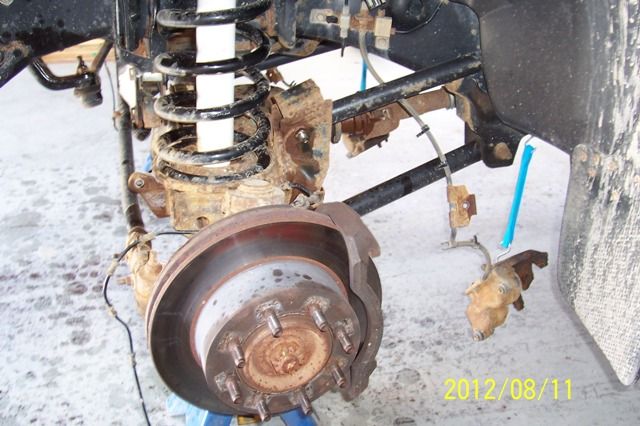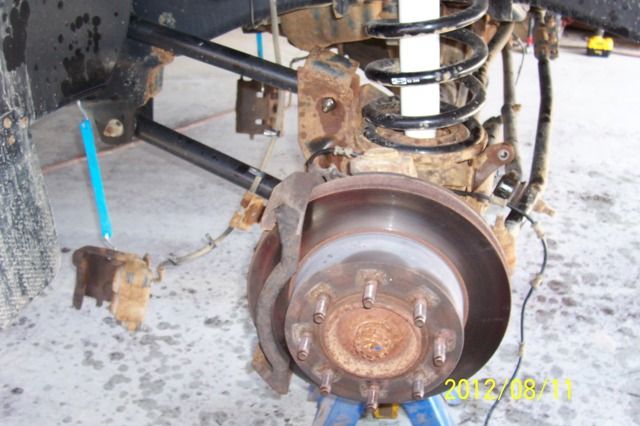 The Draglink needed a little heat to pop out of the pitman arm, but the panhard bar came off fairly easy. The bottom bolt on the shocks was undone and the Coils were held up into the coil buckets with bungee cords.
In order to get the drive shaft disconected I had to lift the truck up to get enough angle at the bottom yoke ear to fit a ground down torx bit inside the ears into the screws.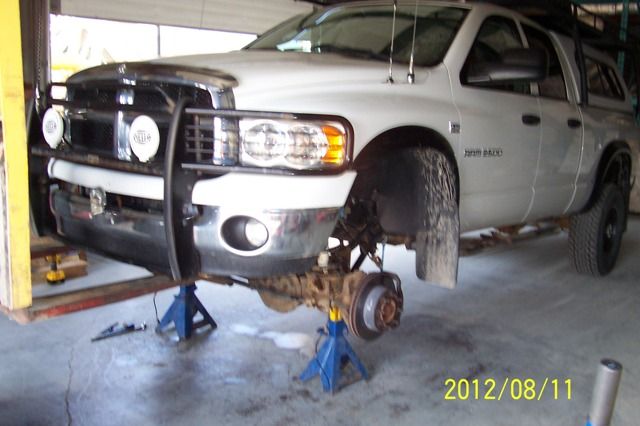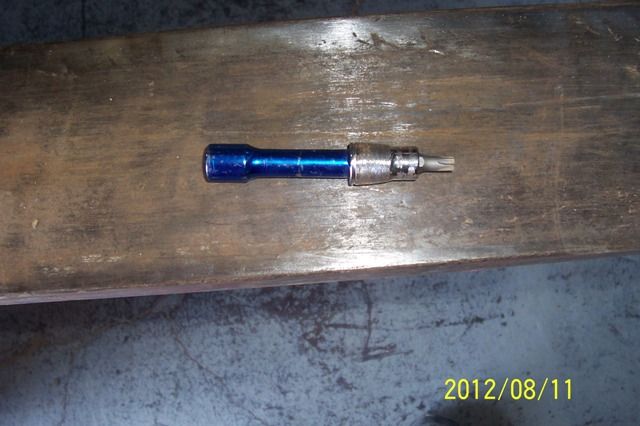 To Be Continued