To compress the springs I used this tool from Harbor Freight:
http://www.harborfreight.com/single-...sor-43753.html
Listed at $69 there, but if you sign up for their coupon/sales email list, you won't have to wait very long before you can get it for $49 - that's how much I paid for mine.
It's easy-easy to do the 5100's with a spring compressor tool like this. I've used mine on several sets. There are other, better, more expensive versions out there too - if you don't mind paying a little more, you can definitely find a higher quality tool. This one does work though.
Here is a picture of my truck a couple hours after I bought it. You can see the box for the HF spring compressor in the foreground, about to be used. Only took a couple hours to do all corners.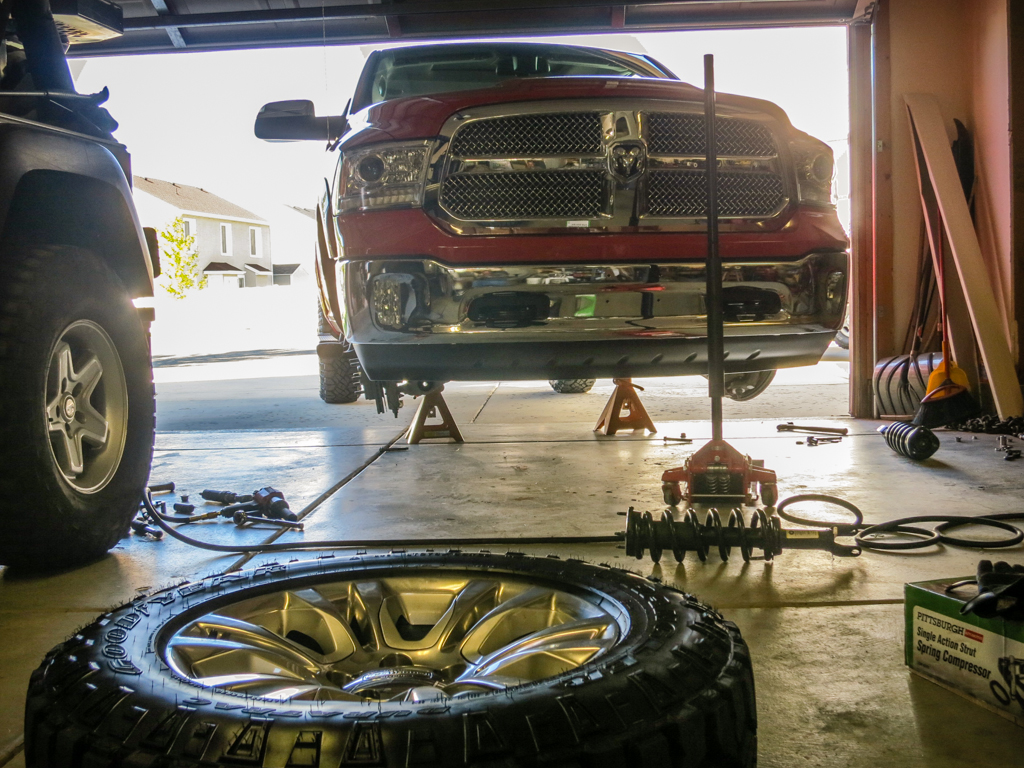 - DAA