Ok so I've completed this install a few times now. About a month ago now I installed one on my truck, and posted it up. I got a request for write up so I will attempt that here.
First you will need materials, the write up is based on what I used listed below:
S2000 Push Button (New from Honda)
Cruise Control Plug from 92-95 Civic (Others may work, this fits S2K button)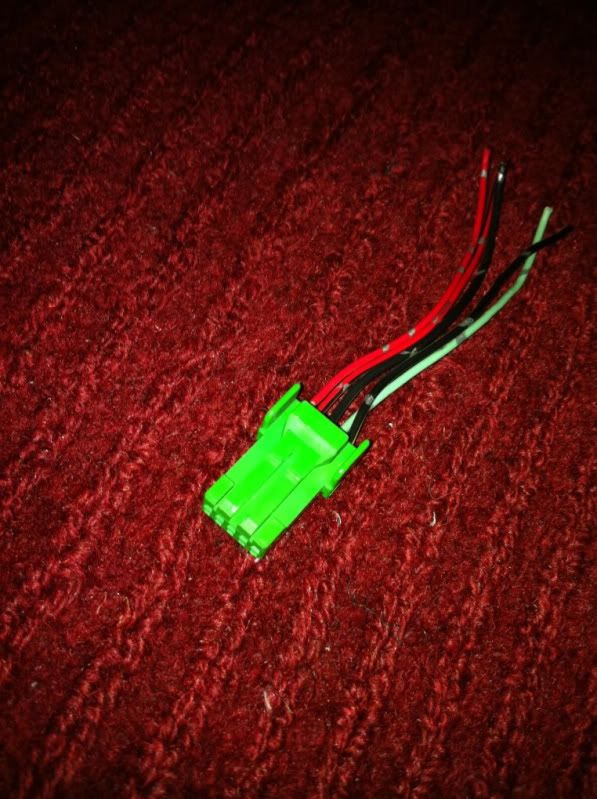 12v 30amp Relay
A few feet of 18ga wire
18ga Female spade connectors
Bolt/nut or a self tapping screw (for mounting relay)
Tools Used:
Dremel w/ cutoff wheel and drill ball
Screw driver (#2 Philips or Torx can't remember, to remove kick panel)
Wire cutter/Strippers
Soldering iron and solder
Electrical tape
Pliers
Process:
1. First you'll need to remove the kick panel, underneath the steering wheel.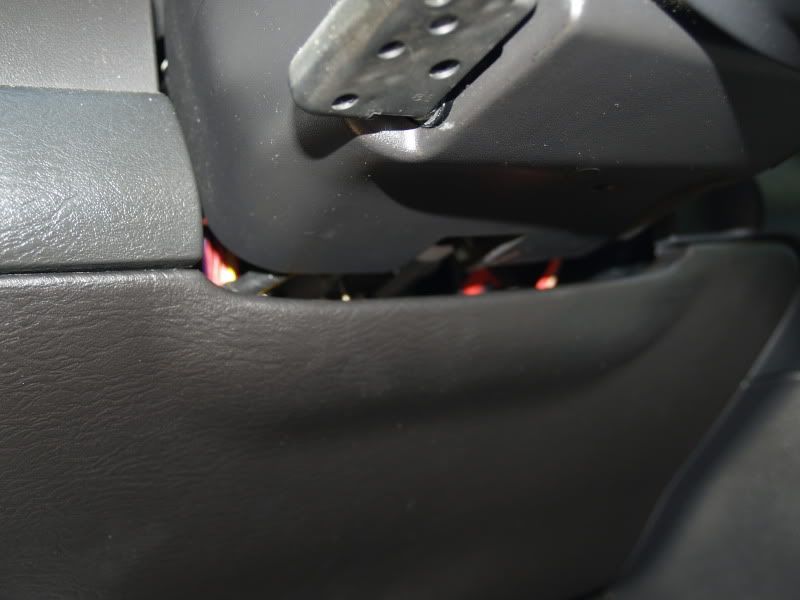 2. Next remove the center trim surrounding radio HVAC controls, making
sure to unplug all of the harnesses.
3. Take the center trim and remove the cigarette lighter.
From here you have 2 options start on wiring or begin reshaping lighter hole for button clearance. I did wiring first to make sure everything worked properly.
4. Gather your wire, spade connectors, soldering iron, solder, electrical tape,
wire strippers, cruise control harness and relay.
5. Cut yourself 4 lengths of wire approx 2 feet can trim later. (I used 4
different colors to help with identification).
6. Take each wire and on one end strip the casing off and add a female spade
connector.
7. Plug 1 wire on each of the following terminals; 30, 85,86 & 87 (87a is not
used).
8. Grab your civic cruise control harness and soldering equipment. Heat up
the gun if necessary, depending on your iron/gun.
9. You will be connecting 3 of the wires on the harness to the relay wires.
Black/Yellow goes to wire on Terminal No. 85
Green goes to wire on Terminal No. 30
Black goes to wire on Terminal No. 86
The two Red/Black wires are NOT used you can twist them together on put
electrical tape on the end.
10. Once cooled put electrical tape on all the connections EXCEPT
Grn/30
Blk/86
11. Take your newly connected relay and harness back to the truck. Mount
your relay somewhere ( I used the metal brace where the hood release
is)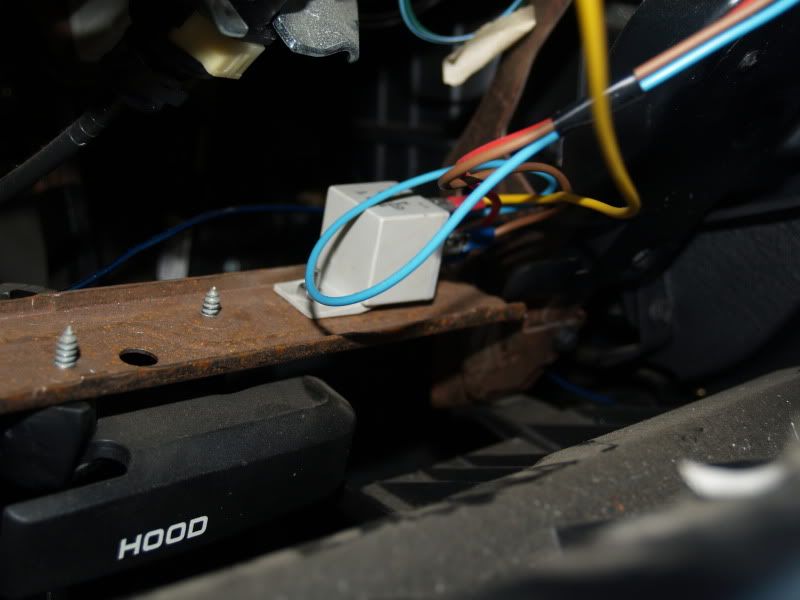 12. Pull the harness up to where the cig lighter harness is. You will need to
cut the plug off of the lighter harness and strip the ends for more
soldering. (Wire colors are Pink/Yellow and, I think Black).
Solder the Green/30 wire to the Pink/Yellow which is +12v.
Solder the Black/86 wire to the other (Black) for ground.
14. Now you need to be brave because you will be cutting some factory wires
in your truck at this point... Well at least one, the starter wire. This is a
yellow wire in the harness under the steering column. Once located CUT
this wire.
NOTE: by cutting this wire you will no longer be able to start your truck by cranking the key it will not engage the starter. The key will have to be turned to on then press your button to start. You CAN keep the ability to start by cranking the key if you SPLICE the yellow wire instead.
15. Once cut you should have one remaining wire unconnected from your
relay (Terminal No. 87). Connect Terminal 87 wire to the yellow wire
running toward the firewall.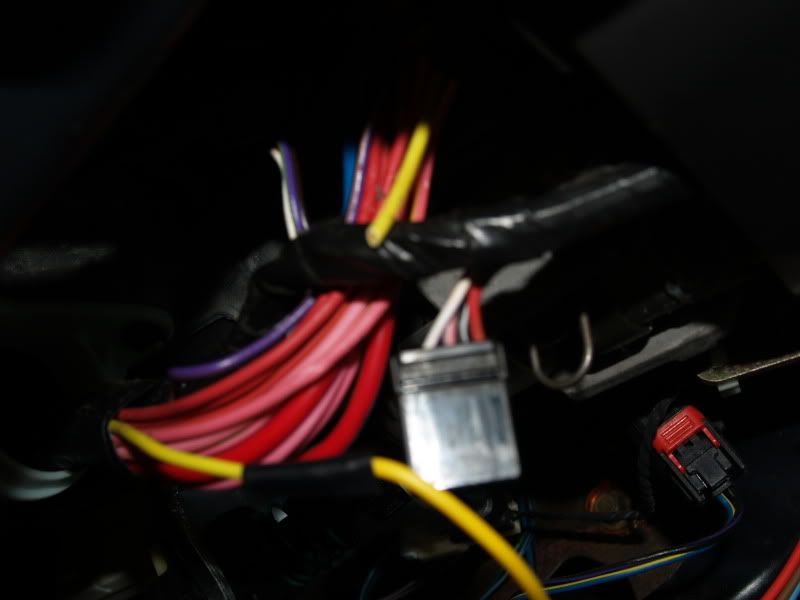 If you connect to the wrong side of the yellow wire you will get a click of the relay instead of your truck starting.
16. Take your push button connect it to the harness turn key to on and push
button your truck should be purring nicely.
17. Unfortunately you're not done, turn off your vehicle unplug the button.
Take the button and your center trim back to the workbench and bust out
the dremel.
18. You will need to enlarge the lighter hole a little as well as make 5
grooves so that the button will fit.
CAUTION: take your time as well as test fit VERY often. If you cut too much away the button will not fit tightly and will make the finished product less than factory-like. You want to have to force the button into the hole for best fit.
19. Once you've got the hole shaped pop the button in, take your center trim
back to the truck. Plug the harness into the button, as well as your
remaining harnesses. Put your center trim back in and TADAAAA!!!
You're done.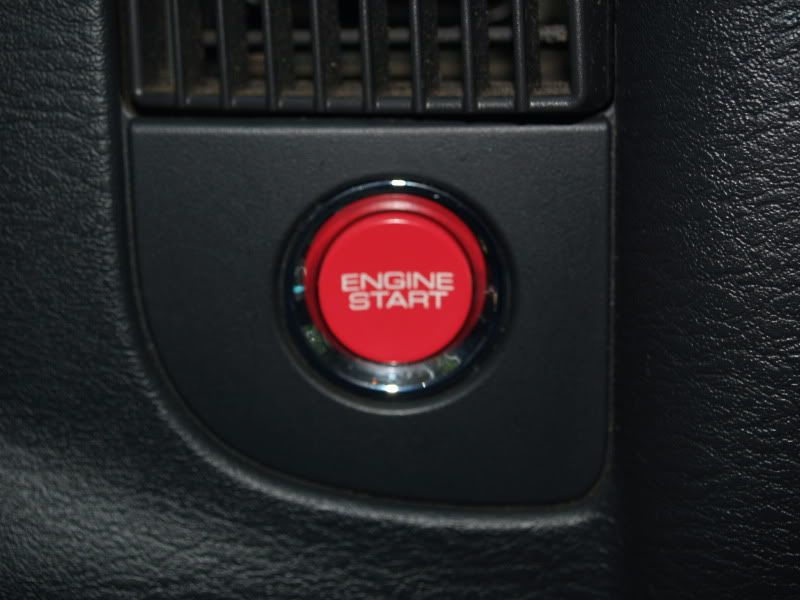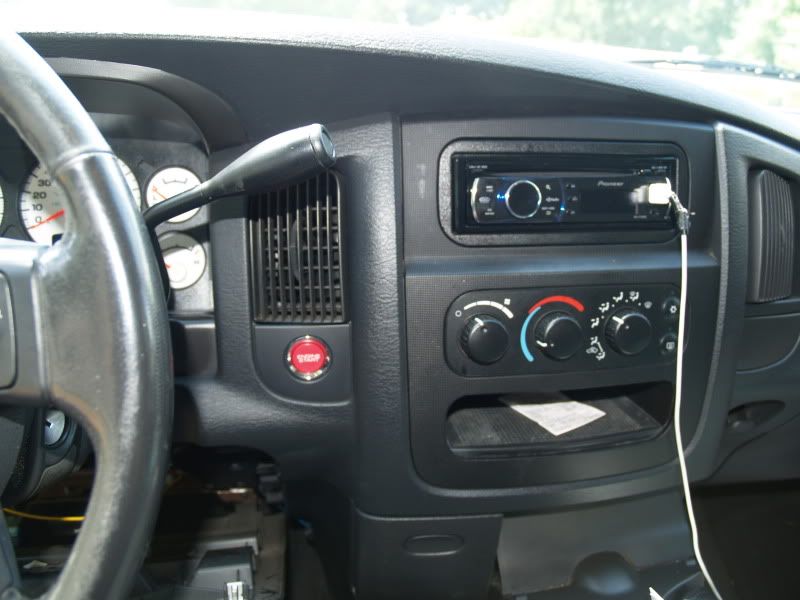 Hope you enjoy your new bling!