OK Chevy fans. You're all familiar with what the SS means on a performance Chevy, right?
Have you ever wondered what it would mean if it were on something other than a Chevy? Say a Scion?
I saw a Scion iQ not too long ago that was an SS.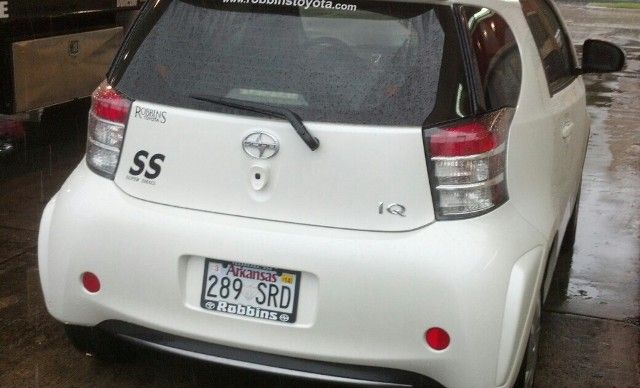 What some of you are probably trying to figure out, is how a Scion could ever, with any stretch of the imagination be an SS. It's easy The SS in this instance does not stand for "Super Sport". It means something entirely different, as it relates to a Scion iQ (look closely at the fuzzy pic)
I just thought that others could appreciate this as much as I did.
Exco