I was formatting my computer today and i found some pictures of my first rams that i had and i figured i would try and share.
This is the first ram i had ever owned i was 15 when i bought it for $800 bucks for a farm truck. Came with an under powered 318 was a amry base plow truck.
1975 1 ton Power Wagon
\
I started working on it throughout high school and by my senior this is what it was. i convereted it to a 12v Cummins (first and last diesel i will ever own)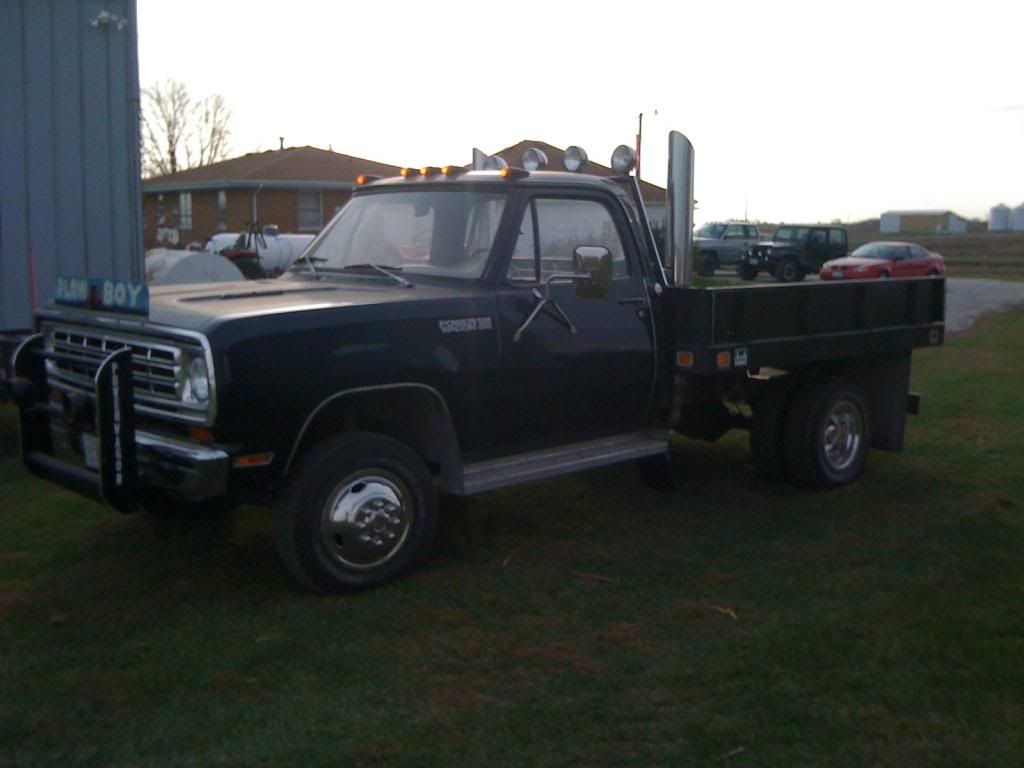 Girlfriend at the time loved it so much she let me take it to prom (20's theme hints the hat
)
Just because I know everyone likes pictures this is my other toy before the truck i have now that was my daily driver
if anyone has some of there first trucks available and would like to share please do i would love to see everyones first ram that started the addiction!!