Just what you've all been dieing to see. Another 4" BDS lift kit.../yawn. heh.
With special thanks to Andrew@Bully'sPerformance, here it is.
4" BDS Lift w/ 3" Rear Springs and Fox Shocks
Bilstein 5100s up front @ 2.1
20x9 XD Badlands -12 Offset
35x12.50 Mickey ATZs
Before: Front 36.25 Rear: 39.50
After: Front: 43.00 Rear: 44.00
Ride is real nice and the truck looks just killer. Exactly what I wanted. They aren't popular at all on the Z, but the Badlands look sharp on the Ram. Outside of the generic 'nice truck' compliments, everyone comments on the wheels. They look even better than I thought they would. It ain't the biggest or the baddest, but this truck suits me perfectly.
The day I brought it home...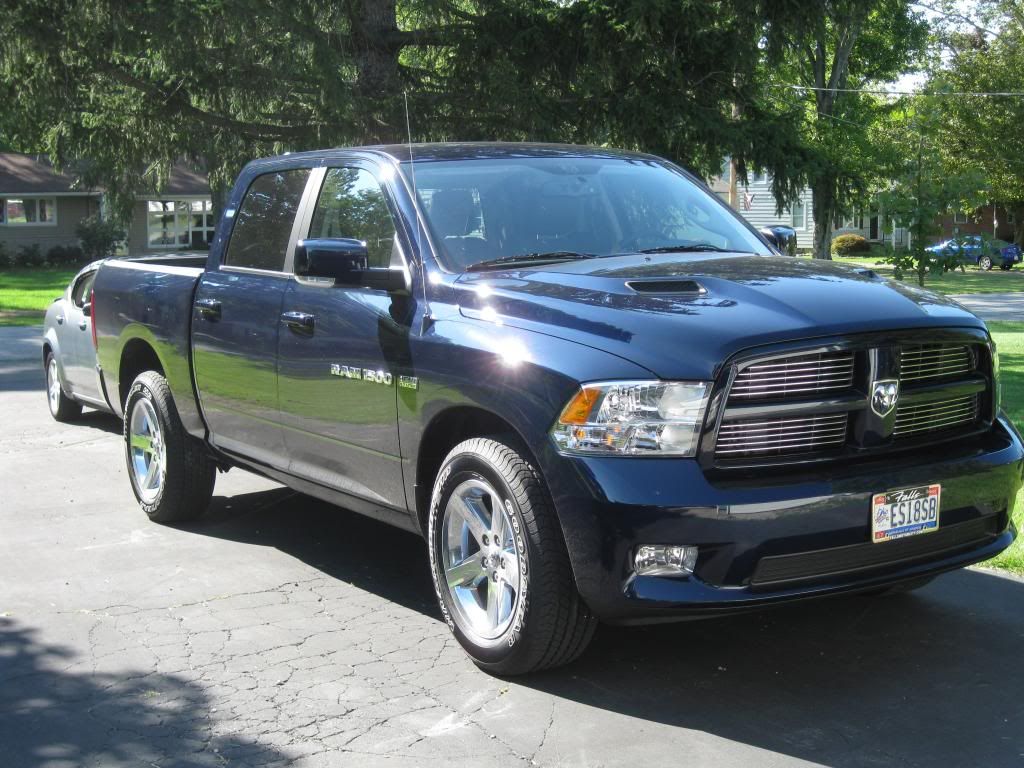 And this is how she sits today...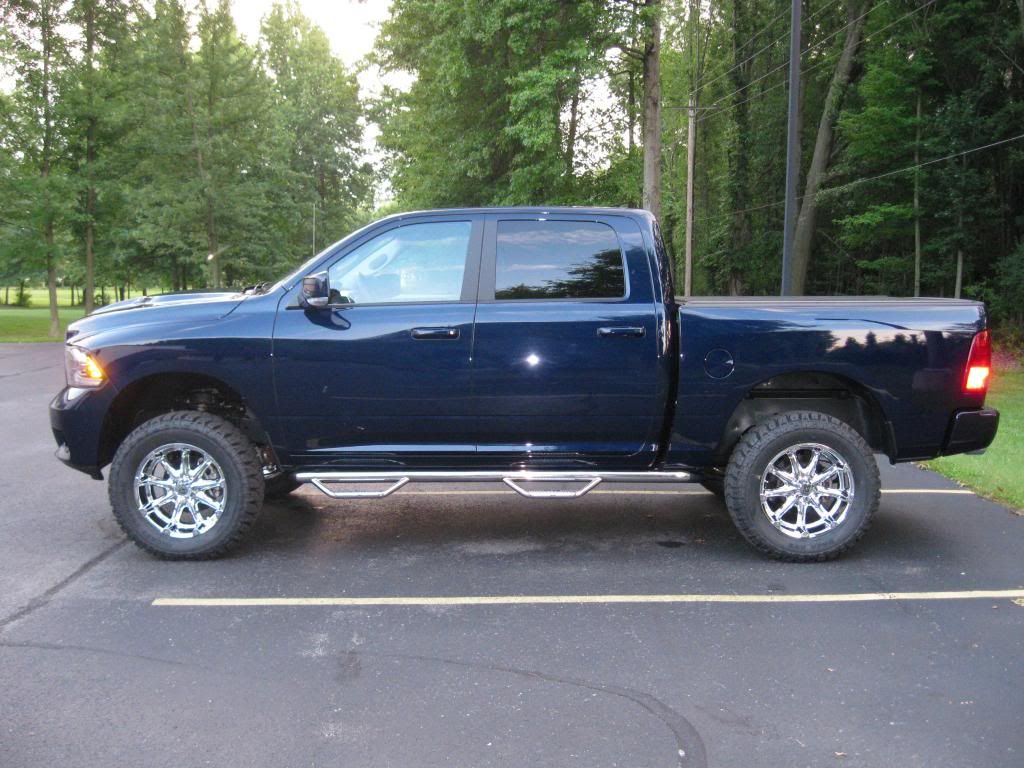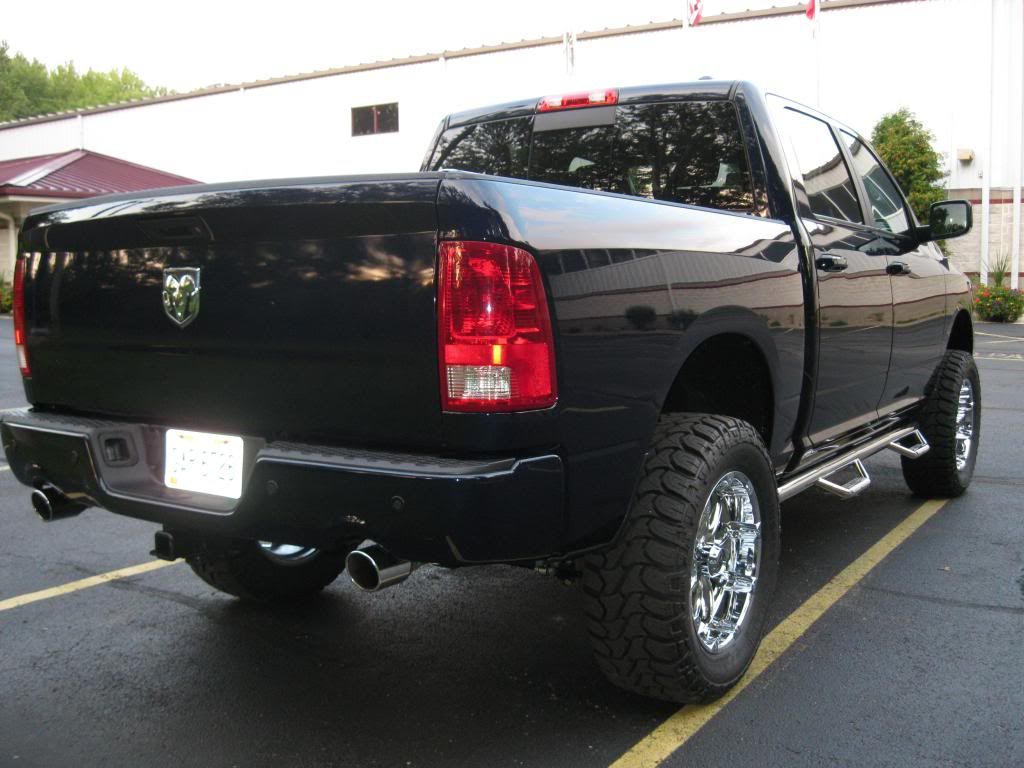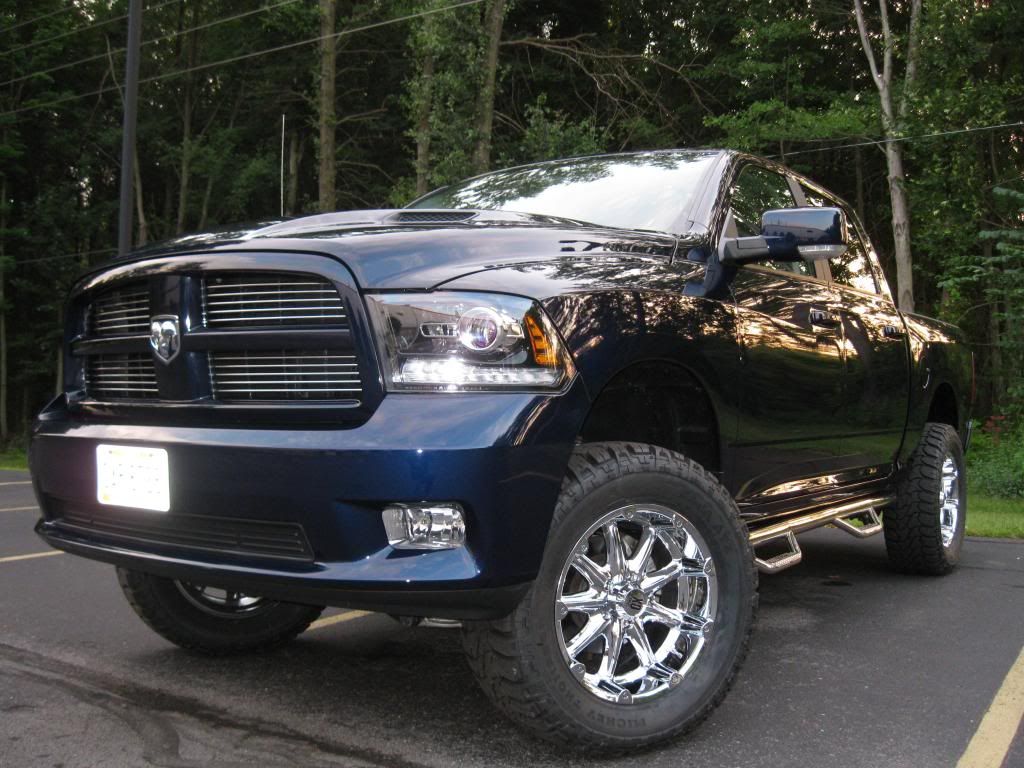 And for some scale, here is a shot next to a former coworker's leveled '06. He used to give me grief almost daily over my 'tiny' Dakota, so showing up in a bigger truck than his and returning the ribbing in kind was sweet. He loves the truck and has obvious truck envy.
And one more that I think came out well.