Unsnapthe grille insert from the main shroud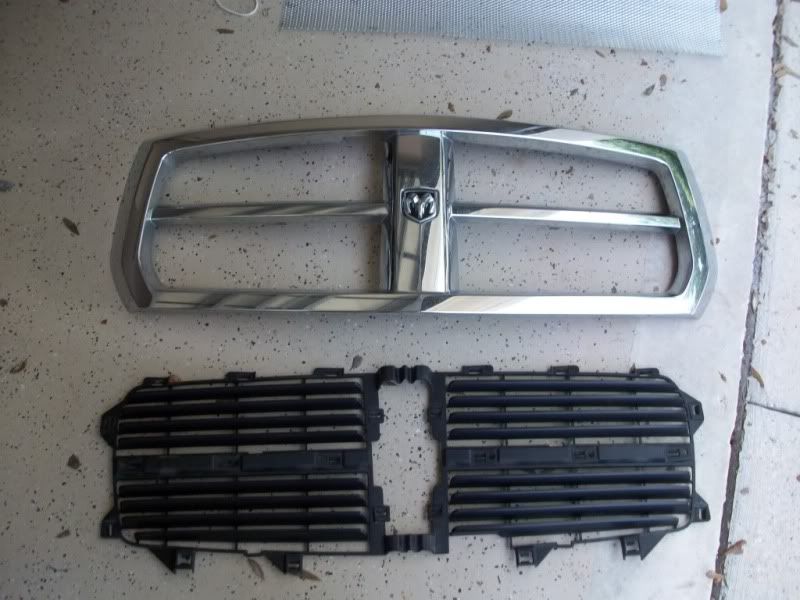 Using a cutting wheel attachment for an air dremel (plastic isn't that tuff if you don't have one you can probably use a razorblade or hacksaw blade) cut the inner bars from the frame.
should have this when done (the space is for the Dakota's hood latch, on the 1500's it'll be a complete loop)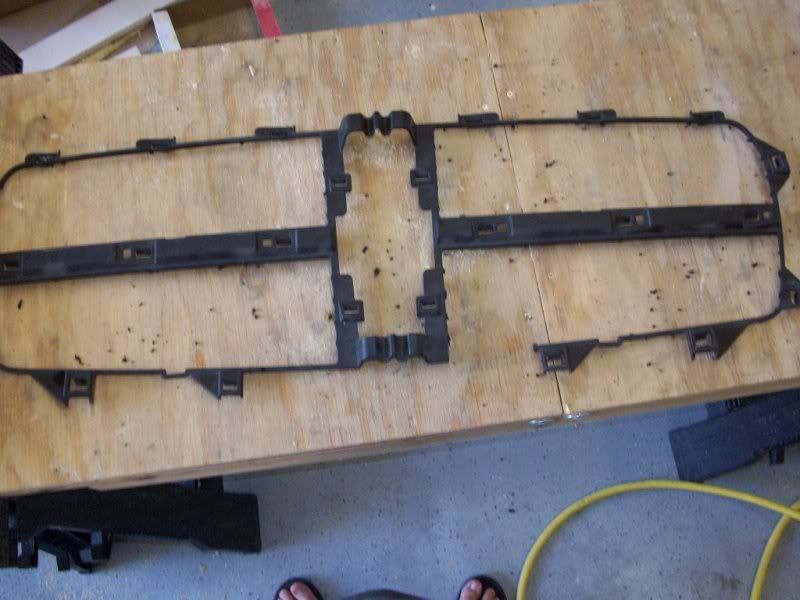 Next you'll need 4 gutter guard pieces ($1.49 at Home Depot) and lay the mesh accross the main shroud openings using a permanent marker, outline the opening on the outer parts so the mesh will overlap on the edges a little bit and trim with tin snips. Mine over lap as in the picture but since our openings are larger than his you need to make sure it covers on the top and bottom evenly. Then you'll be folding the edges down, this will also help keep them in place. As for the mounting tabs I cut holes for them to poke thru instead of cutting around them. Also you won't be cutting the hole in the mesh as shown as that's access for the Dakota's hood latch.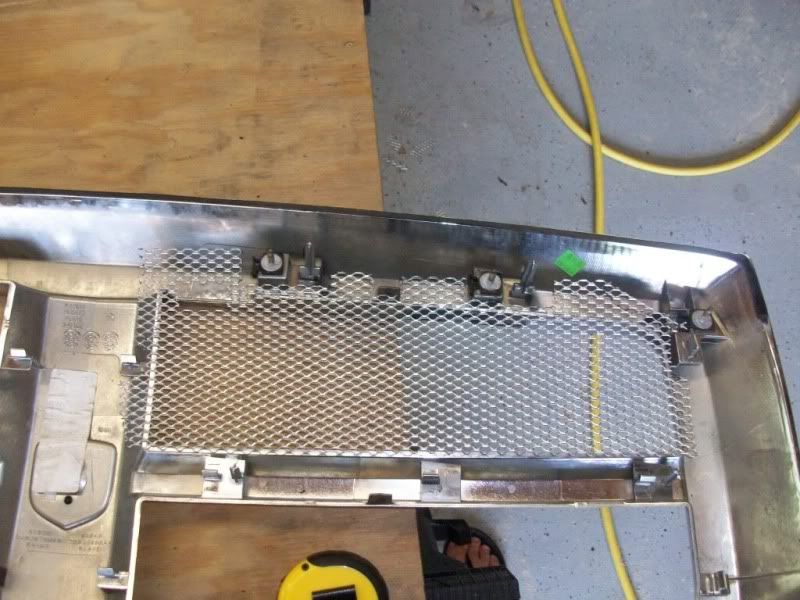 By folding the edges down as previously mentioned it'll allow for the black frame to snap in as it did before you may need to use a flat head screw driver tohelp bend the dges more tightly and to push down on the black frame for it to snap in