Figured I would post up some photos that I have of some of the projects me and my dad have to finish, or sell. I don't have that many photos yet, but sometime if its nice I will get some more. These are just random ones
Roadrunner, no engine, (but there is a 383 out of a roadrunner in the next car that could go in it)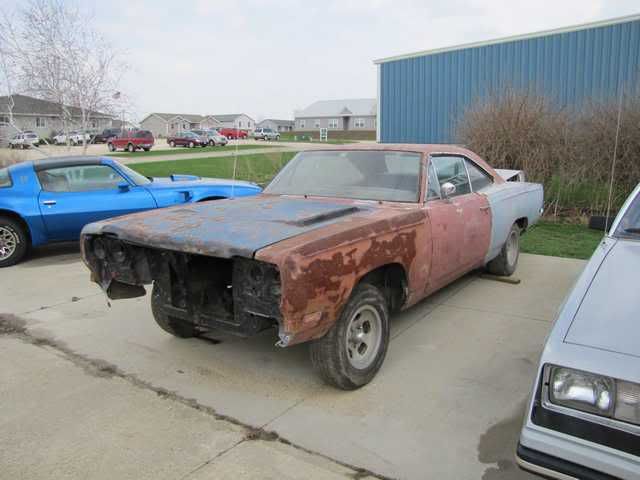 69 Fury III, runs and drives with a RR 383
74 Duster with 340
Before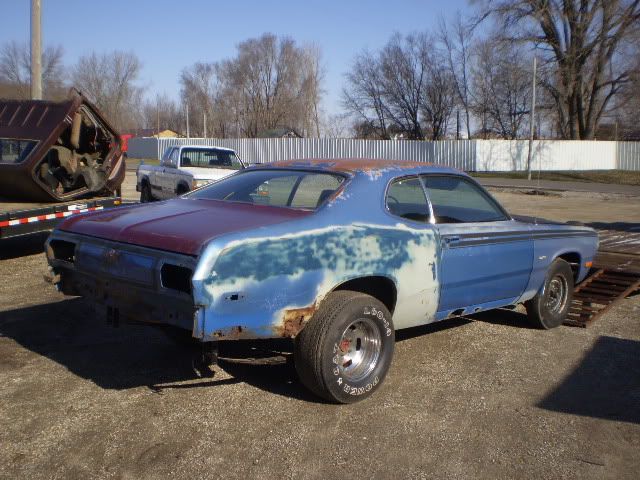 After paint and stripe, traded a 58 Ford Retractable (see later story and photo) and got some cash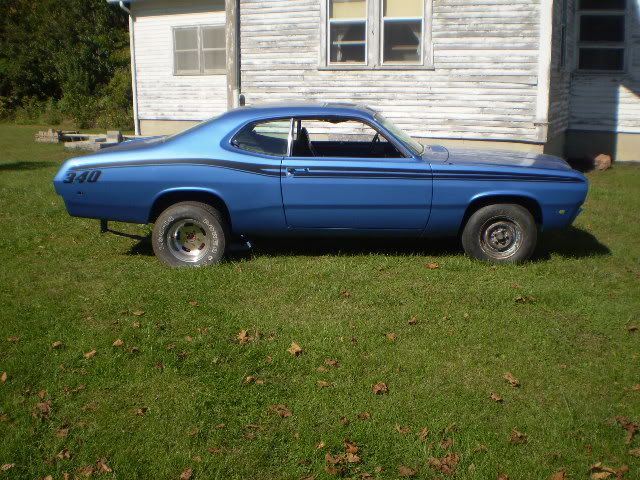 73 Riveria Boattail, 455 big block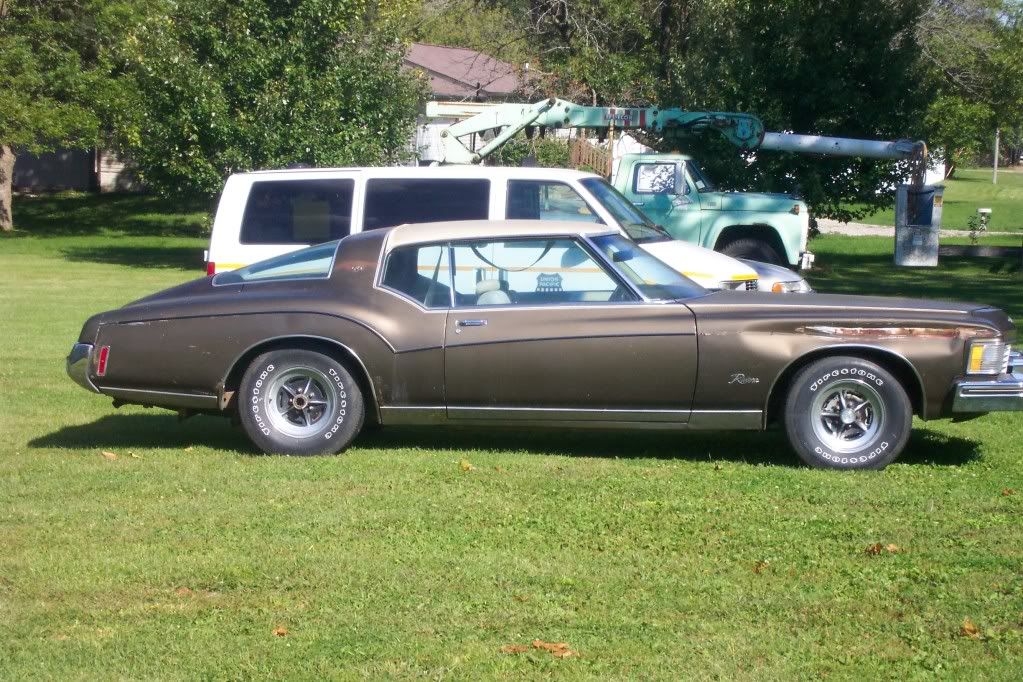 65 Dart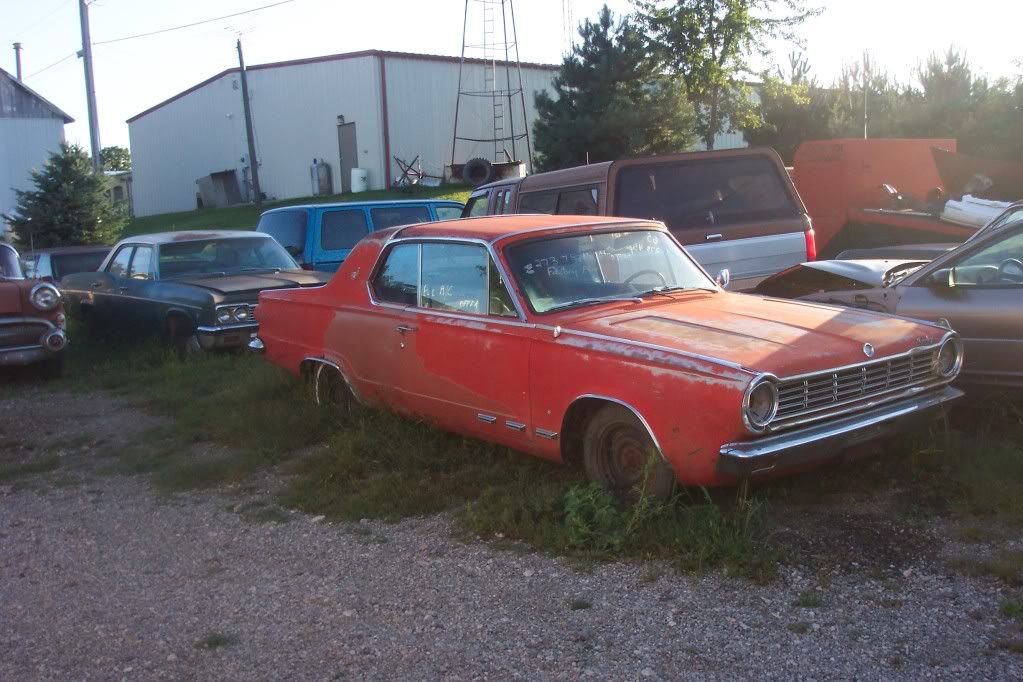 58 Ford Retractable, he is not the current owner as stated above, but the guy called him today to see if he would like to buy it back,
The guy stuck a bunch of money into after getting from my dad. Spent $4k on getting the top redone and working, then also got it running good. Now it just needs interior work and paint.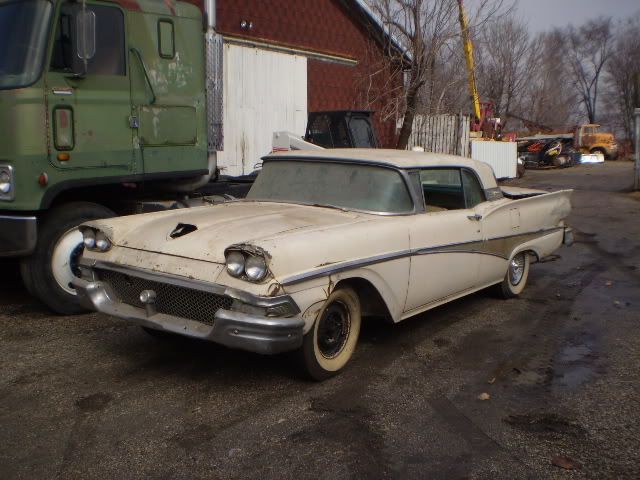 A Dart we sold to my cousin if he pays for it, has a 318
Well thats it for now.