Well finally got my LED reverse lights in Friday and got up for some early morning mods today!
The install was as easy as it comes, took literally 10 minutes. It's just a matter of swapping bulbs. The output of these LED's is so much better than the regular old bulbs. I love the whiter, brighter look and now my rear end is entirely lit up by LEDs! With the exception of the license plate lights that are in route to my house. I got these off ebay for like $6 with free shipping, so it really is a cheap, easy, and great looking mod. I highly recommend it to anyone with dark tinted windows. Anyways, on to the pics.
Old bulbs
New Vs. Old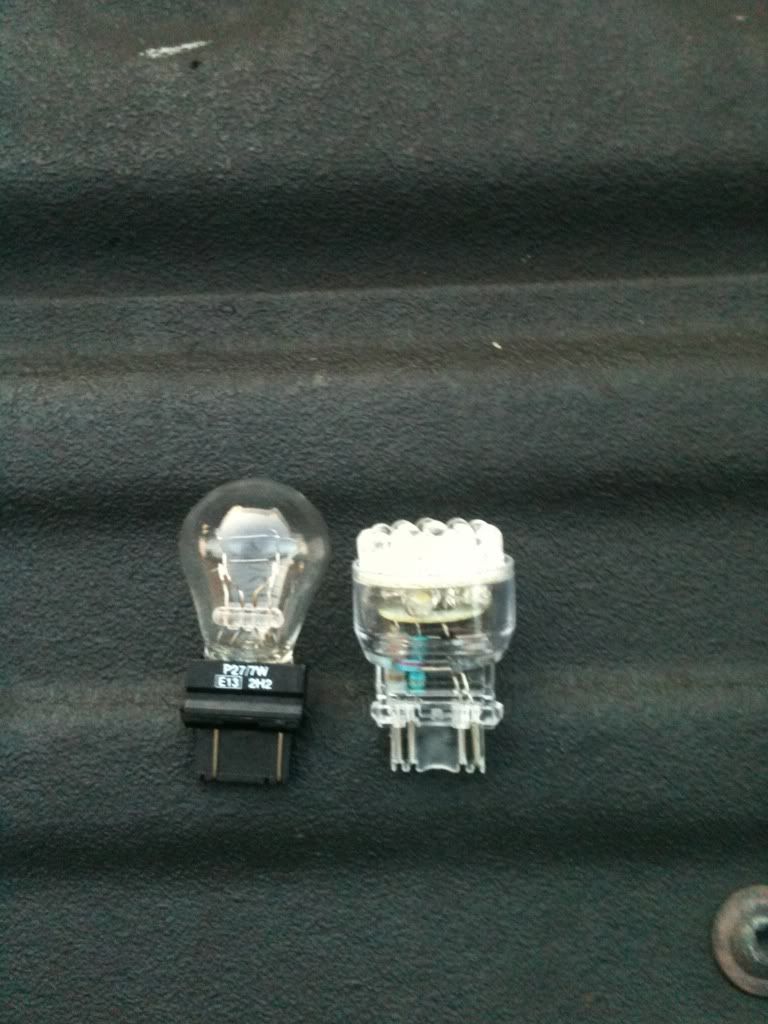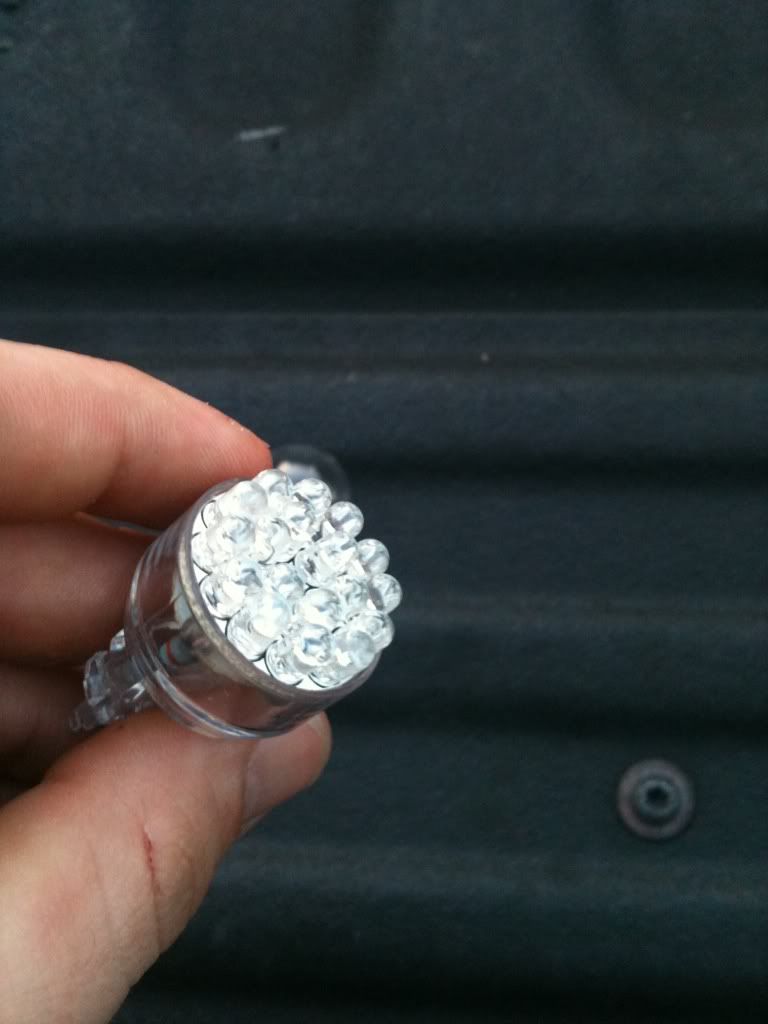 They're bright!!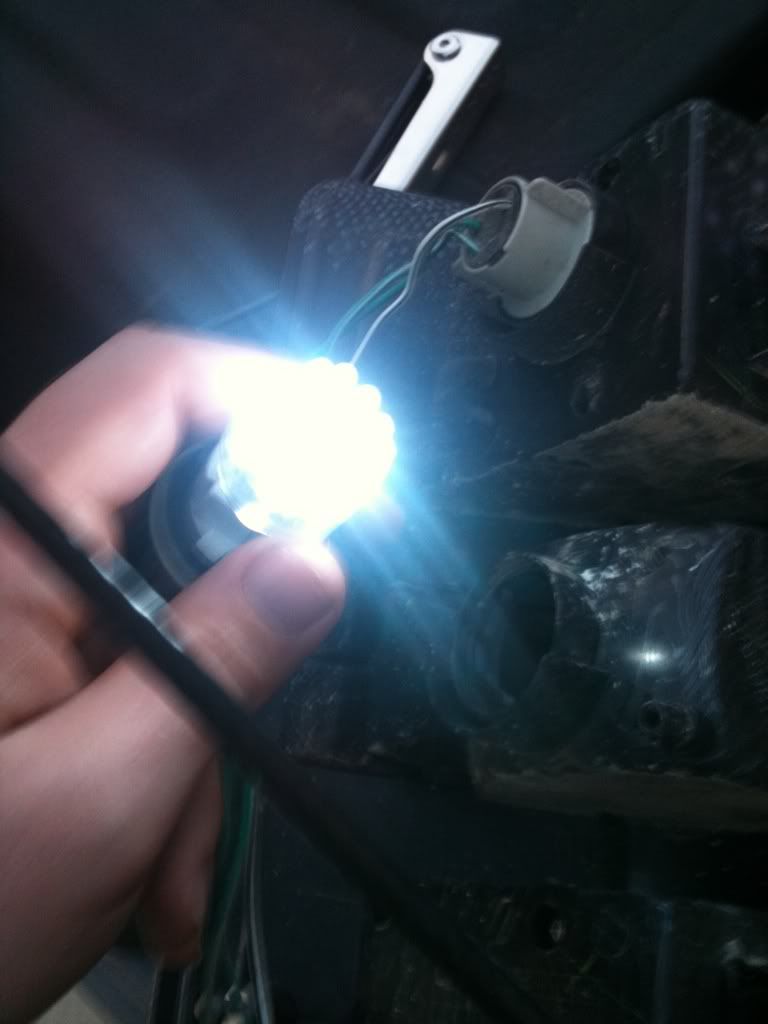 In the housing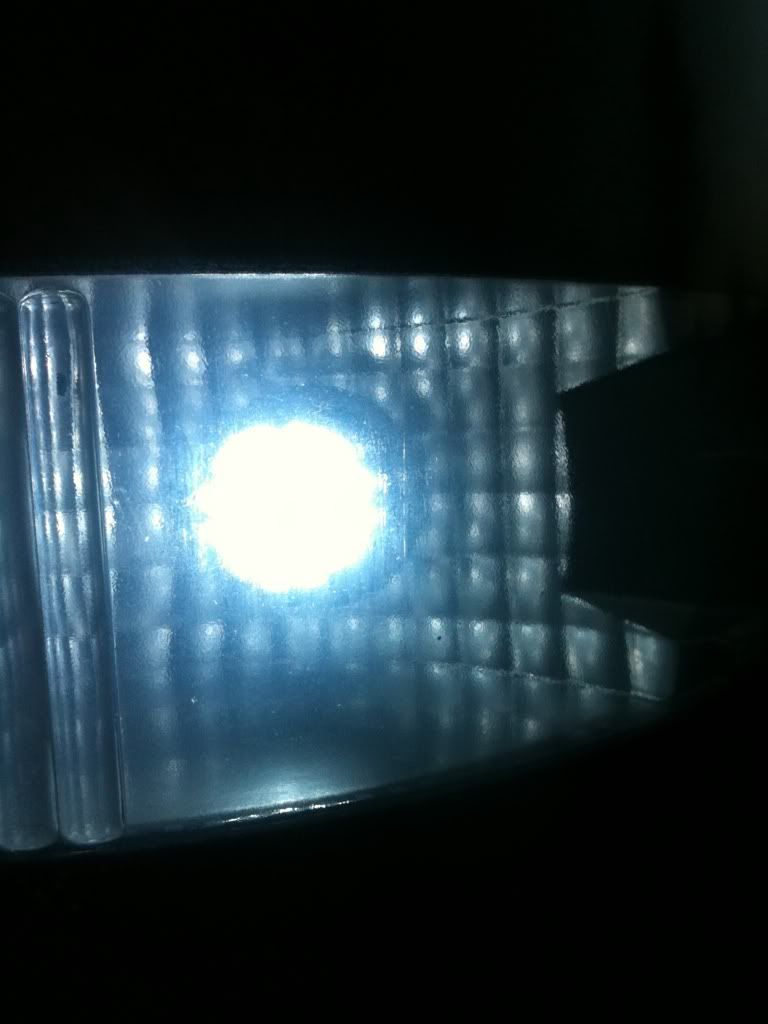 All finished!
Sorry if they look a little blue on my camera. They are actually a very bright white in person.