I had a friend weld the 18" stainless steel magnaflow and a new tip for me. I kept the stock resonator on it because I didn't want it obnoxious loud and I have the 4.7 as well I think keeping your factory pipe and putting a tip on while keeping the resonator gives a fantastic sound. It opened it up a bit more if nothing else at the high RPM's and I don't feel like I lost any low end. As for the turn downs, be careful with that because I've had cars with turn downs and I ended up with fumes in the car. No matter how sealed you think they are, when stuck at a stoplight idling, that gas is going somewhere and often times, it is leaking in the cab somewhere. You can't sit at a stoplight with your windows down so think about that.
The 18" gives mine a GREAT sound with a nice burbly rumble, and a vicious roar when I open it up all the way. I got the straight through 2.5" single in 2.5" single out and I'm glad I did it that way. I pulled into dodge and the guy thought I had a hemi with exhaust till he saw the truck. Then he said it was the best sounding dodge 4.7L he's ever heard.
Factory muffler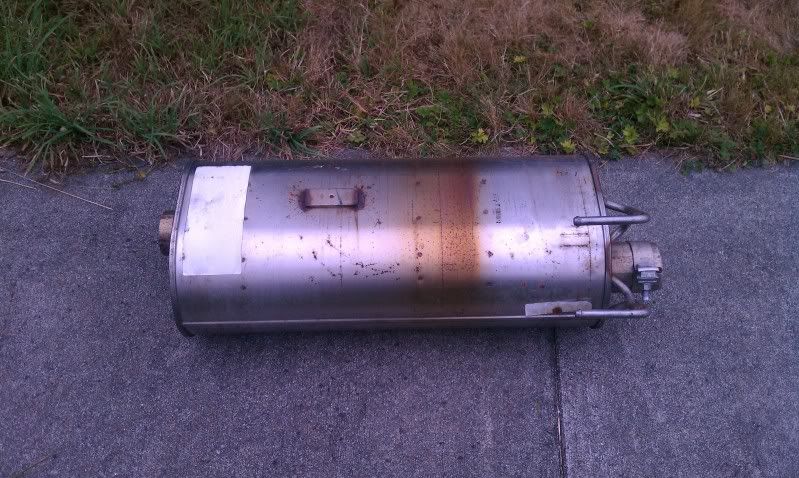 Double walled tip I chose. (some like it some hate it)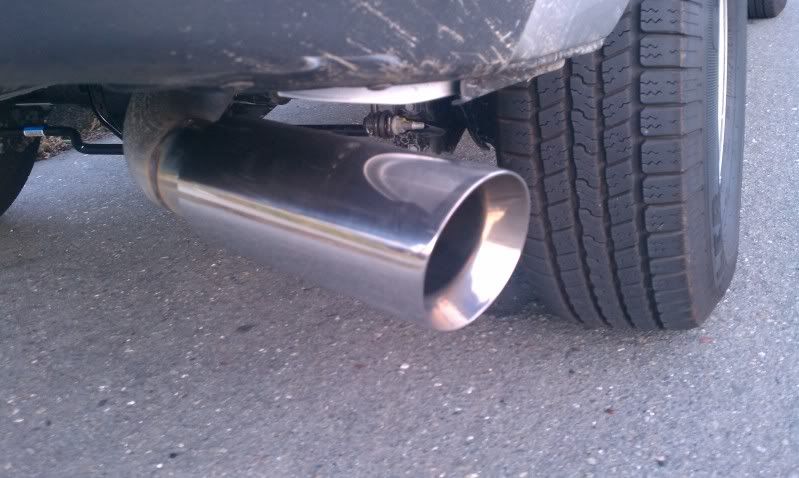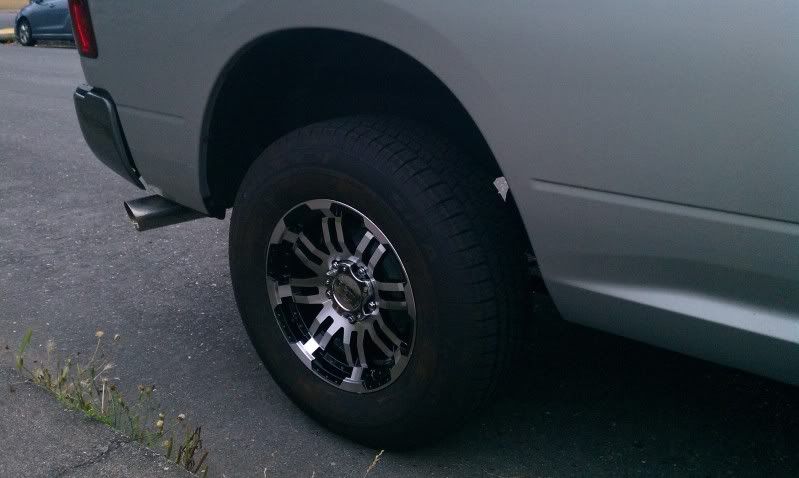 Muffler all welded in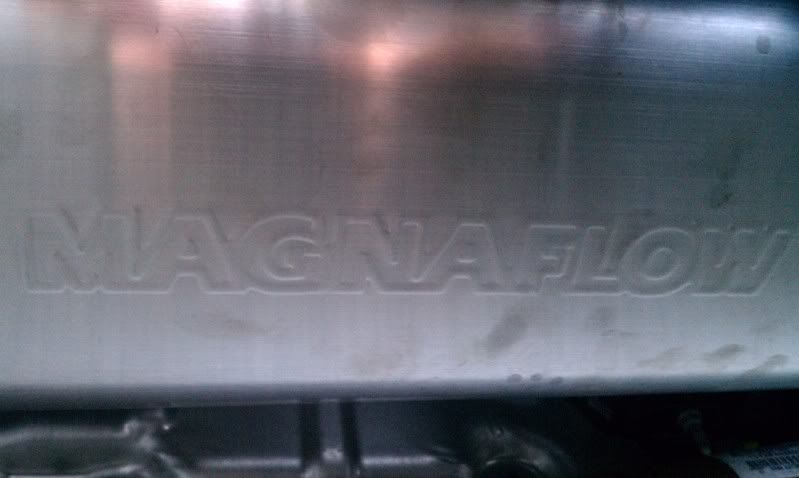 One more shot a different angle
All in all, I'd say magnaflow is at least the best start but I'd have a shop do it. Do it once, and pay a few bucks for the quality of the install. If it was a bolt on cat-back I'd say do it yourself but pay the few bucks, have it hung right and don't ever have to think about it again.
Also I'd leave a pipe at least exiting in front of your rear tire but do something that makes the fumes exit somewhere rather than straight down.