from a previous post:
Quote:
Originally Posted by
BlackRamHemi
Stock fender opening for CAI is somewhat restricted by the frame and headlight bucket/support
Here's the view from the engine bay with the stock air box removed, and what it looks like from the front with the headlight removed:
This is the natural air path (red line) that all aftermarket CAI (including the stock box) currently use, the green oval marks the approximate direction of top of my flex tube.
Ramming extra air from the Front instead of letting it suck air from below in combo with the Airaid and FastMan feels like a new Beast!
Well now that my Volant is in I have another update...
1st of all, It Looks 10 times better than any other CAI, (IMHO)
and I like that I can pressure wash the engine bay without being concerned about getting the filter element wet.
The tube as a nice smooth arc to it, and the box is positioned toward the fender port instead of 90º like the Airaid.
The powercore filter takes in air from the end, not the sides so its a more direct path to the throttle body now.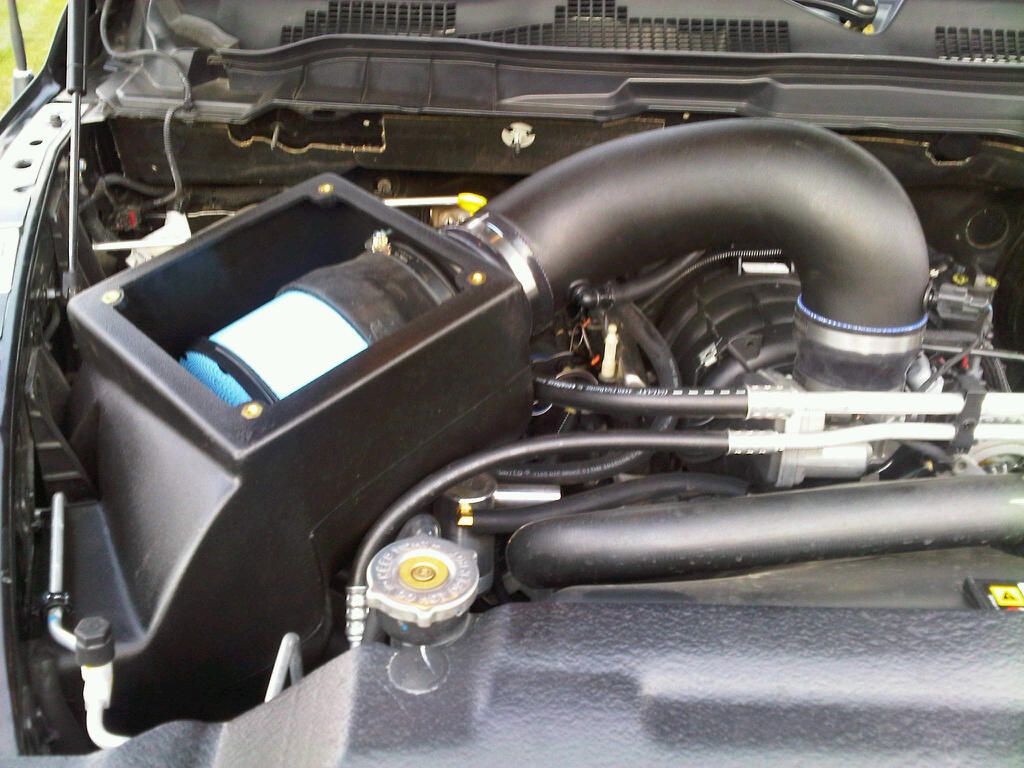 install was pretty simple, only about 10 minutes (no engine cover and re-used the Airaid's breather tube) (before pic right)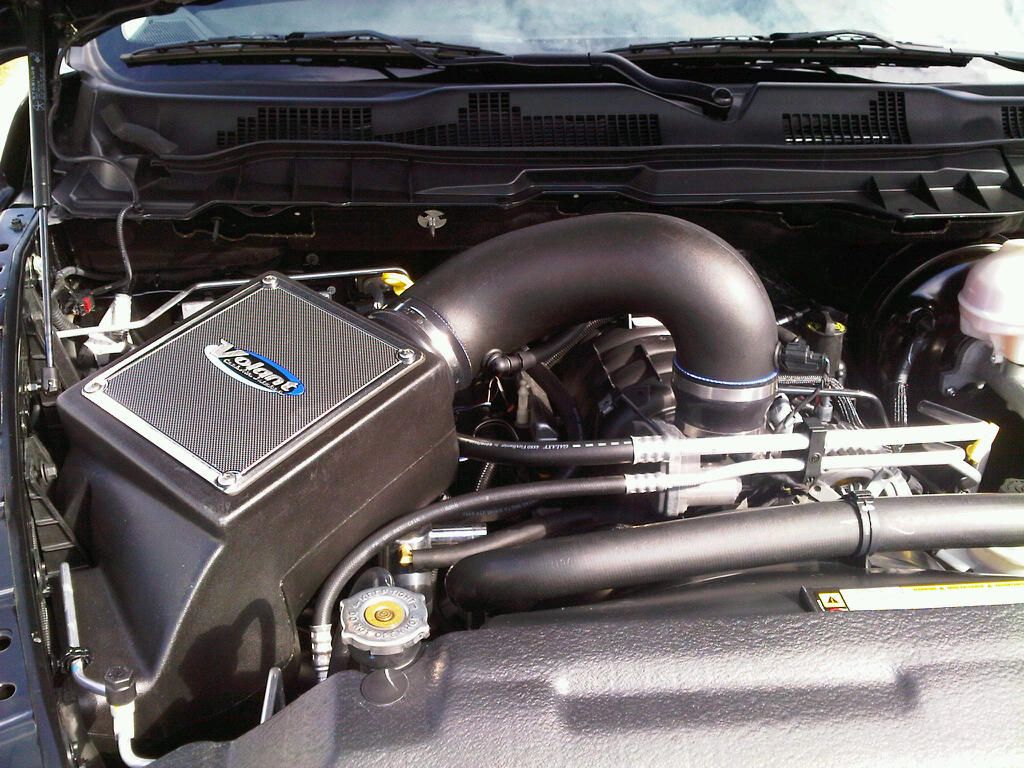 Pipe insulation installed and pinched to close the slight gap at the fender: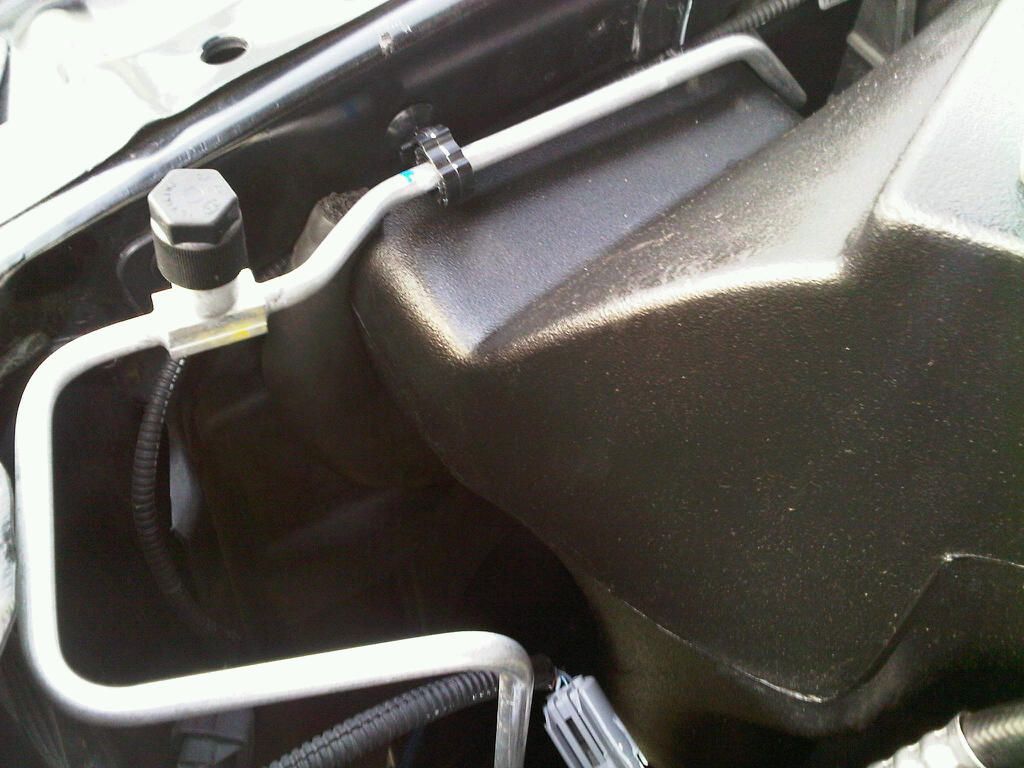 Not being the patient type, I wasn't satisfied to wait for Volants release of their lower scoop in November
...besides our Track closes after the first week in Oct.
So now I have Dual 3" feeder tubes to my air box, one to the stock fender port,
and one directly to the bottom of the Volant box, But BOTH force fed and Ram'd from the front bumper opening.
I know a smooth tube would be better than the ribbed flex tube,
but for now this works and I'm out less than $20 total until the scoop is available.
View from the Bottom looking up (Left tube goes to the air box, Right goes up the fender)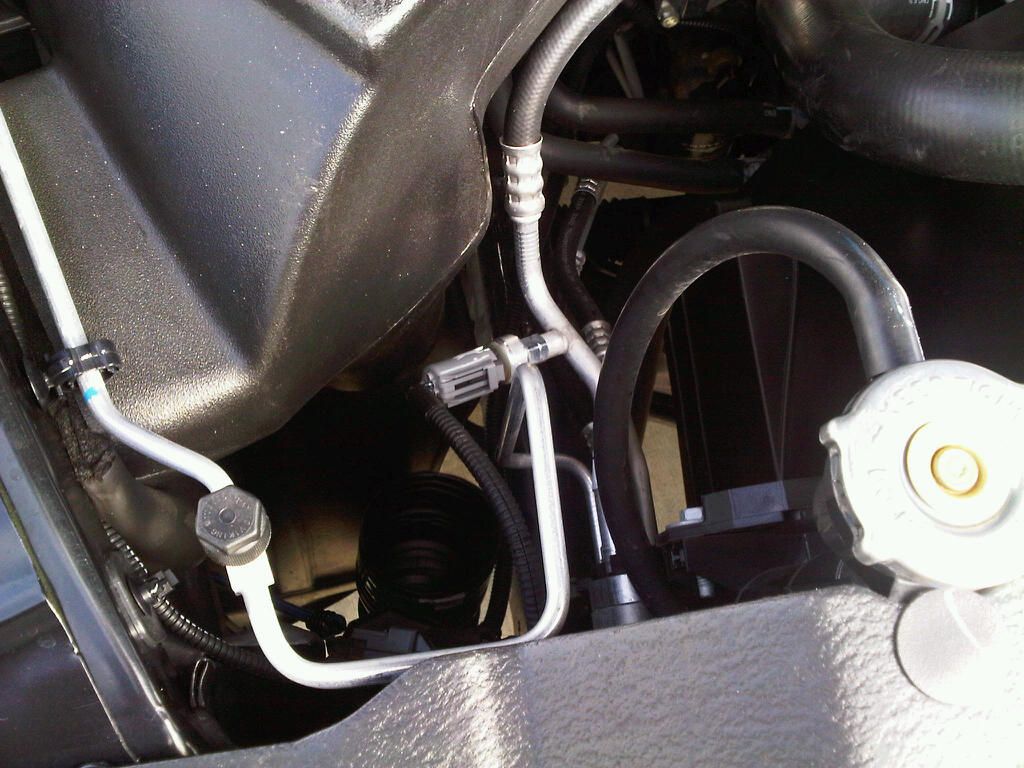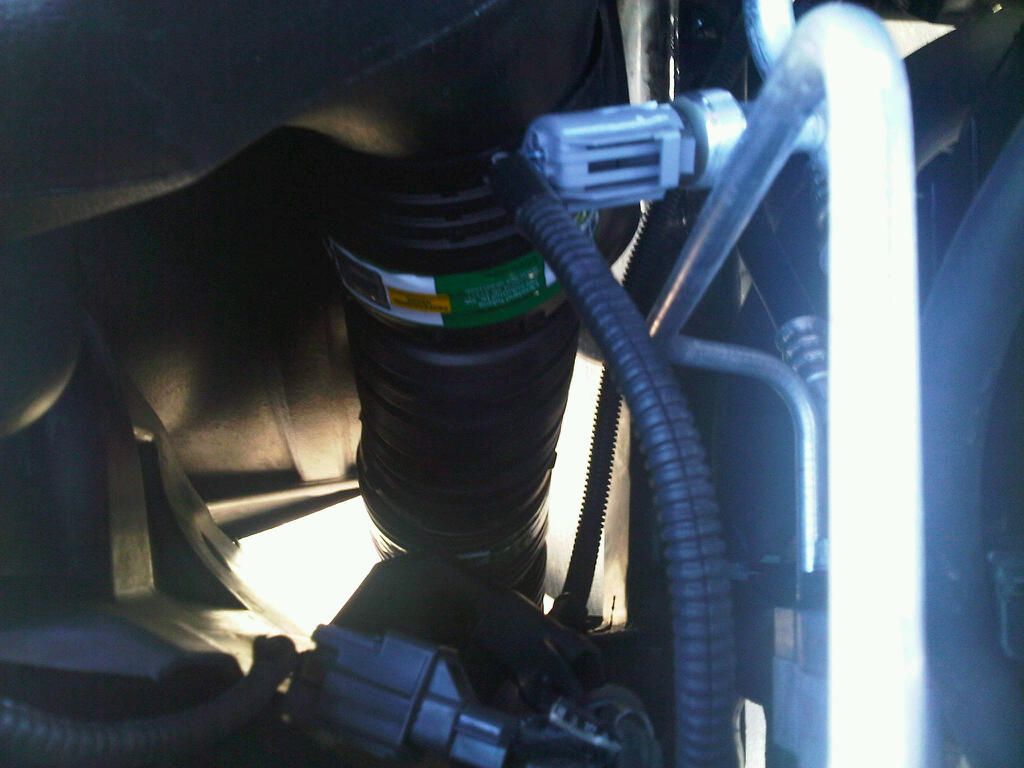 View from below where the tube enters the lower port on the Volant box.
My Butt Dyno tells me this is the Best CAI setup you can do on a 4G Ram.
Official track slips will be available at the end of the month.