Quote:
Originally Posted by
garner
1. Are you really comparing 60 ft times from a drag radial to a street tire?
2. The SRT10 beat you in ET
Only one I'm giving you is the SRT4 since you have no slip for the SRT8
Why do always have to take shots at my posts?
I dont crap all over yours, but maybe I should?
Giving me? LOL!Really?
Your "list of kills" are all illegal street races and no proof other than your word.
1. actually I was more interested in comparing my new 1.8xx 60' times with the new TC
compared to my old times that were always 2.1xx and 2.2xx's , right about where the SRT8 Jeep is with AWD launch
I'm one of a VERY few posting actual time slips and photo's of "Legal" track racing kills showing the other guys ride with tech numbers displayed.
and yes, I typically post faster Cars/Trucks that "should" have won on paper....Anyone can beat a slower car, so where's the challenge?
Quote:
Originally Posted by
garner
I'll normally only run when I know it's something I can beat or if I want a close race to know if I can
2. If cars could race them selves, there would be no need to race at all. Everyone could just compare specs on paper by flipping open a R&T mag...Wow that sounds like more fun.
A win is a win, and NHRA rules of the track are the first one to cross the finish line wins, not the fastest ET, educate yourself because I'm getting tired of schooling you.
SRT8 Jeep Car# 4224 from last year: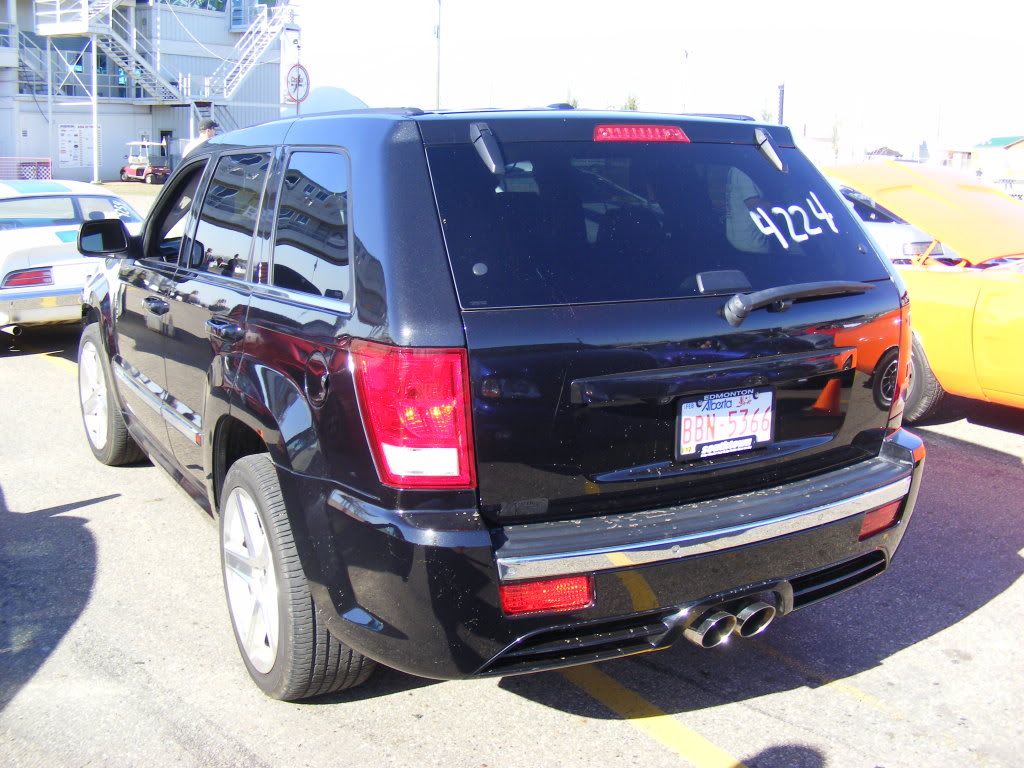 My tech #3680 from last year, when I was running just a Bully Dog 91 tune, stock converter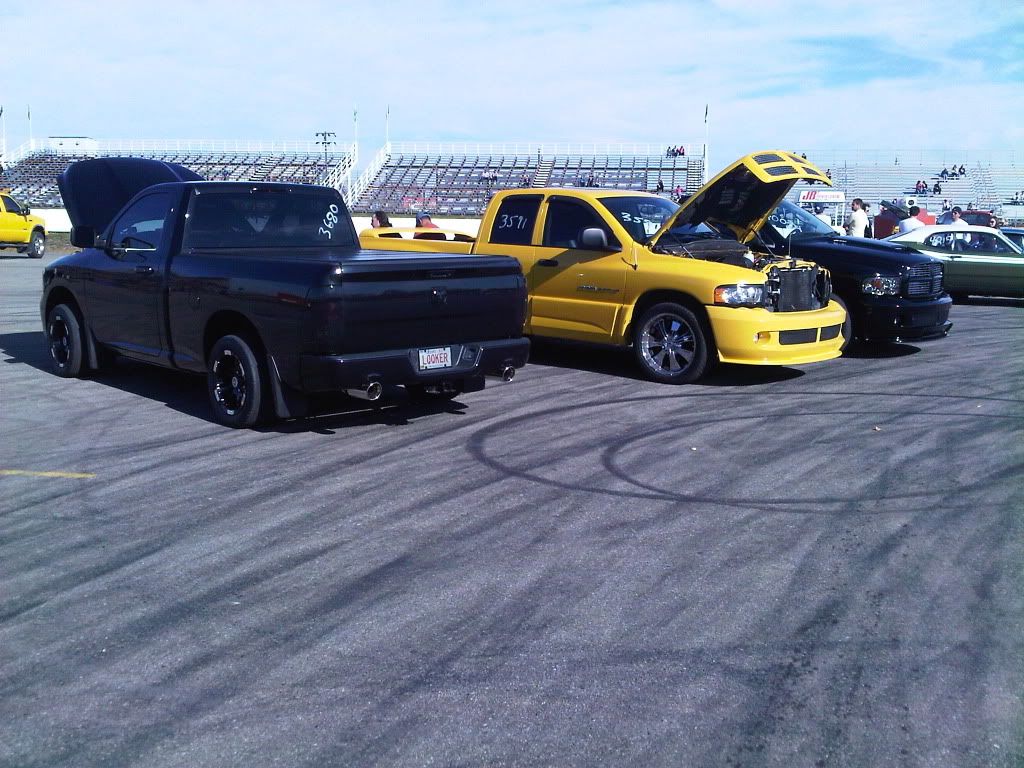 Time Slip,
bottom line reads Right Lane 1st by .1264 (note SRT8's 60' times with AWD traction are still in the 2.xx range, to my new TC's 1.8's)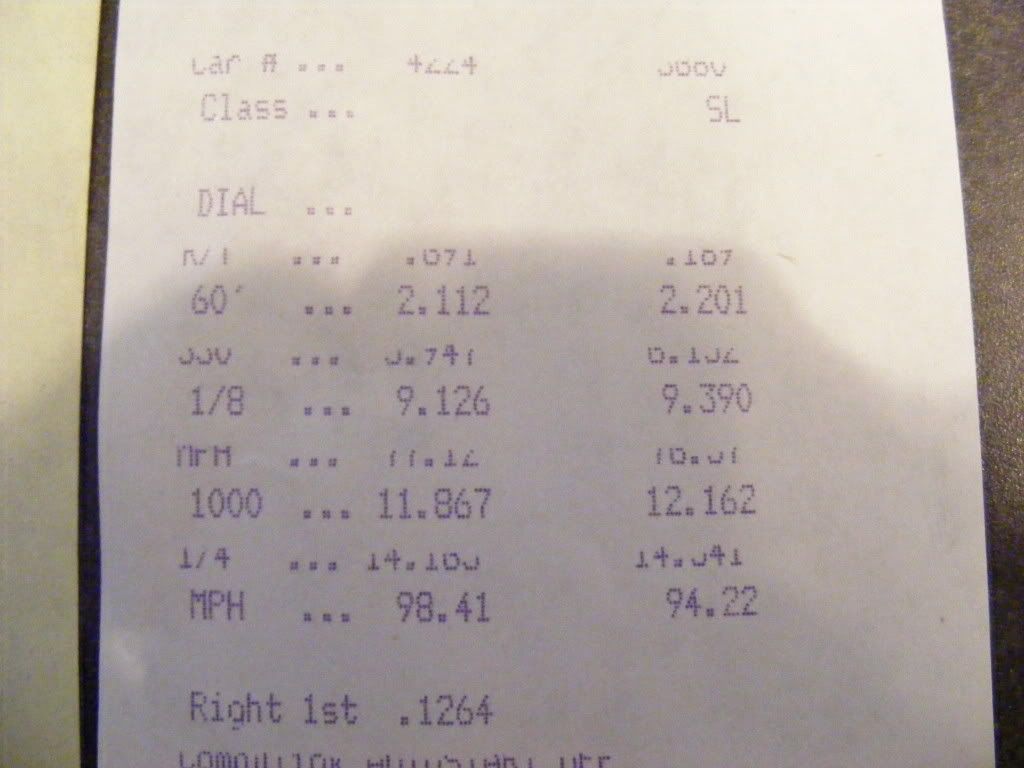 It's not my fault other drivers come to the track on street tires and I beat them with Drag Radials, Many of them come to the line with more power than I have
If I have less power but I'm more efficient at transferring it to the ground at launch ...its because my Ram was
purpose built
to do just that!
I also beat a friends Yellow QC SRT10, who was on 390/40R17 M&H DR's
...so you going to say that doesn't count because he was heavier? or because I dont have a pic of the slip? I can get one if you need it
Where are your slips for all your kills?