Alright, it's been a while since i've been on. Work has me everywhere, and my laptop crashed (AGAIN), so my internet is semi limited.
I got my truck washed up the other day, since it hit 50 degrees here I figured I had to. I had the front windows tinted a while back, and just realized I never posted pics of it. They aren't dark, since I don't really care to be harrassed by the fuzz about it.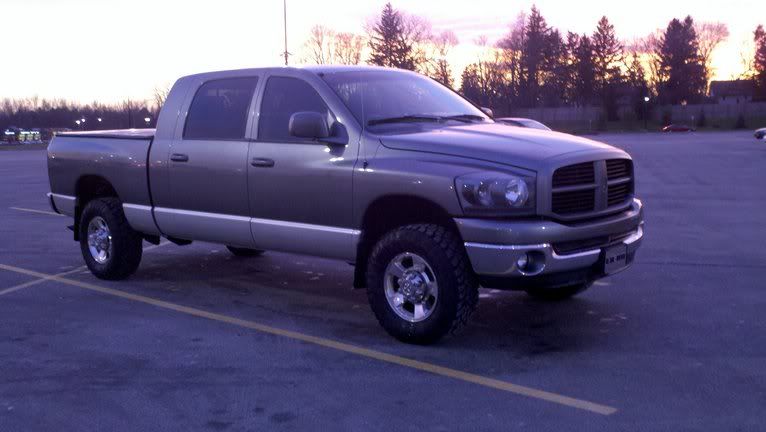 And later that night I went out, and parked in a parking garage, the clearence was rated at 7'.