So I started working on my '96 today after a few weeks of gathering parts and sorting out what I have for an axle. Anyway, so I decide I'm going to start on the driver's side cuz that is the side without an axle shaft at all. So I pull the tools together, grab new caliper, pads, ball joints, axle shaft, get the jackstands and lift it up. As I'm sliding the stand under the front end I notice the tire is still on the ground even though I've jacked it up a couple of inches. Must have not tightened down the jack valve enough so I check that...nope. Tight. I give it another pump and watch the axle go up...but the tire drops down. WTF? Then I notice this....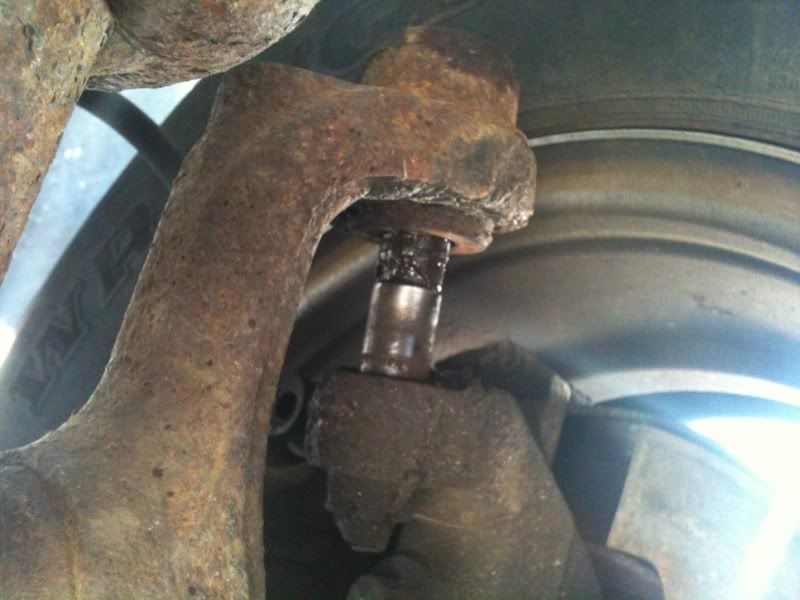 ...and this.
The PO DROVE this truck to me when he delivered it, over 60 miles. He's lucky. VERY lucky.
And this is what happened when I pulled the tire off.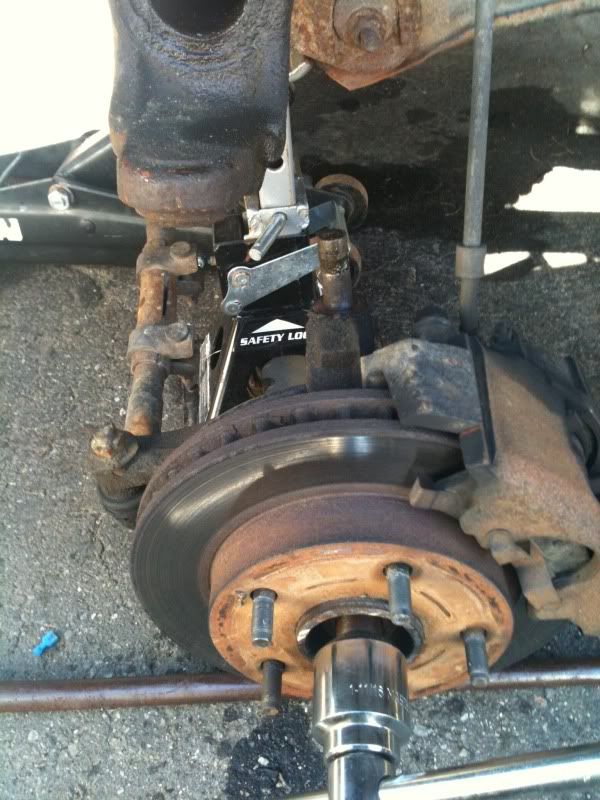 The weight of the truck was the only thing keeping this wheel from parting company.