Got the truck back from the body shop after work last night. They ended up totally re-painting the hood, and it looks A TON better than it did! There was a lot of trash in the finish the first time, and it's all gone. Good deal.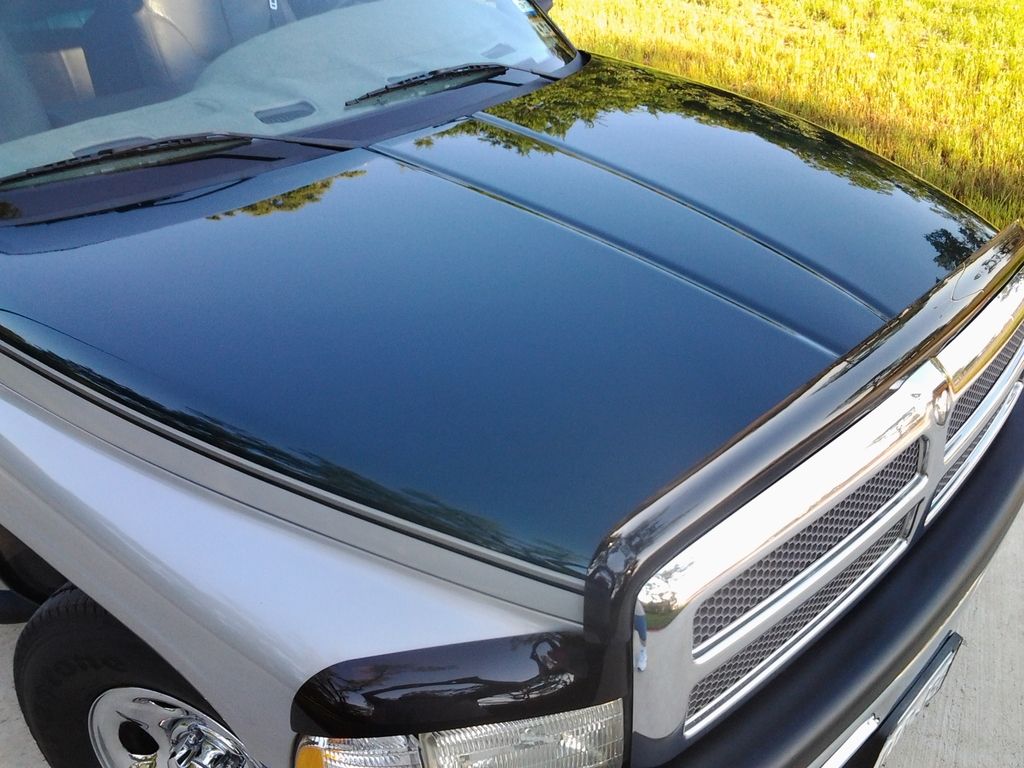 Spent a few hours messing with things last night. First off, when the put the hood back on, it was sitting too far back on the passenger side...there was almost no gap between the hood and the door....oh-oh...I went to Maaco...ha. Loosened the bolts and aligned the hood, looks fine now.
Next I tackled the hissing issue. When you pull the air filter box off, this is what you see:
And found out there is supposed to be a gasket there. $2 at O'Reilly: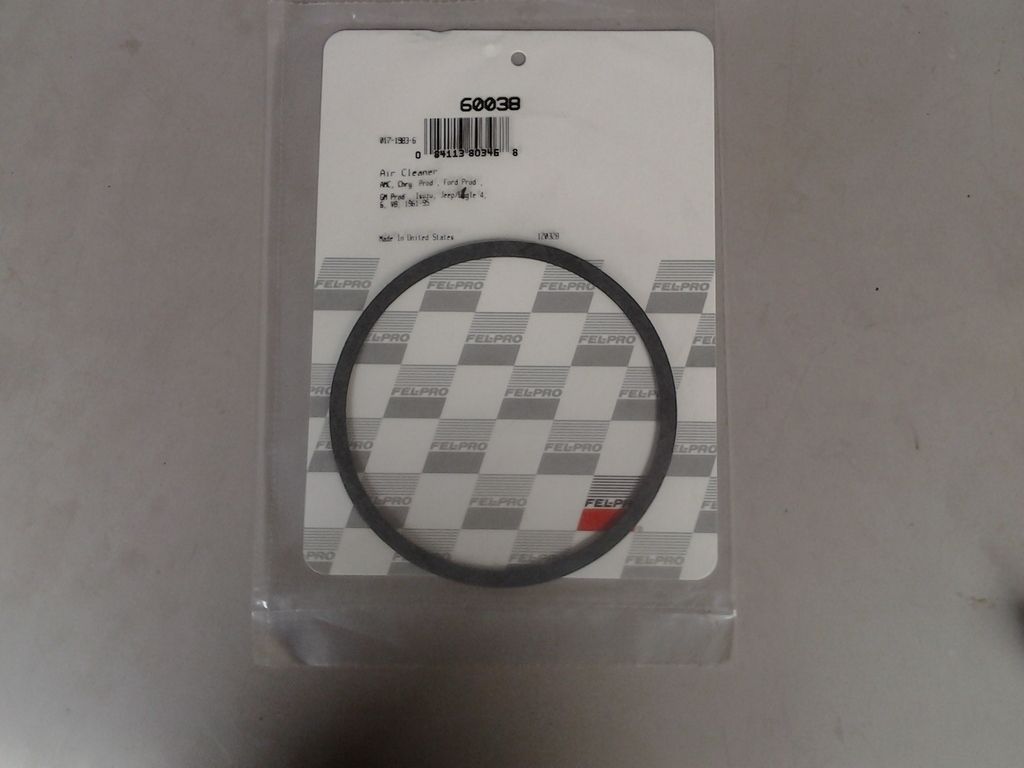 And now we have this: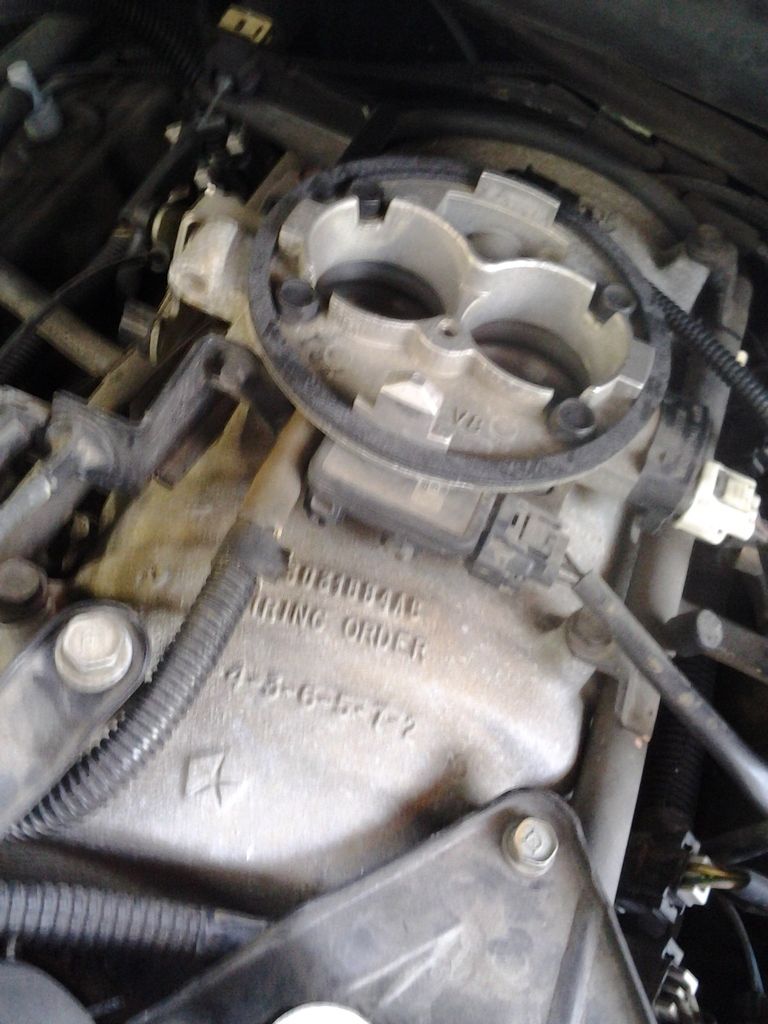 I put the air box back on and fired the truck up, and the sould of the hiss was still there, but much quieter. I'd read online that over time the air box, which is plastic, can warp, and some people use two gaskets to get a good seal. I'd bought two on the off-chance mine was warper, installed the 2nd gasket on top of the first, put the aitbox back on, and the engine is quiet now! Woo-Hoo, $4 fix! Took it for a drive, and sometimes you just barely hear a hiss, but it's tons better, and that's why we have radios in cars, right? I think a little hiss is just going to part of the "Dodge Experience". ; )
Next I took the new fog lights out of their boxes, and got to work removing the old lights from the inside of the bumper. The bolts are not hard to get at, but you can't SEE them, they tuck up under the bumper edge, so you have to go by feel.
Guess which is the old one?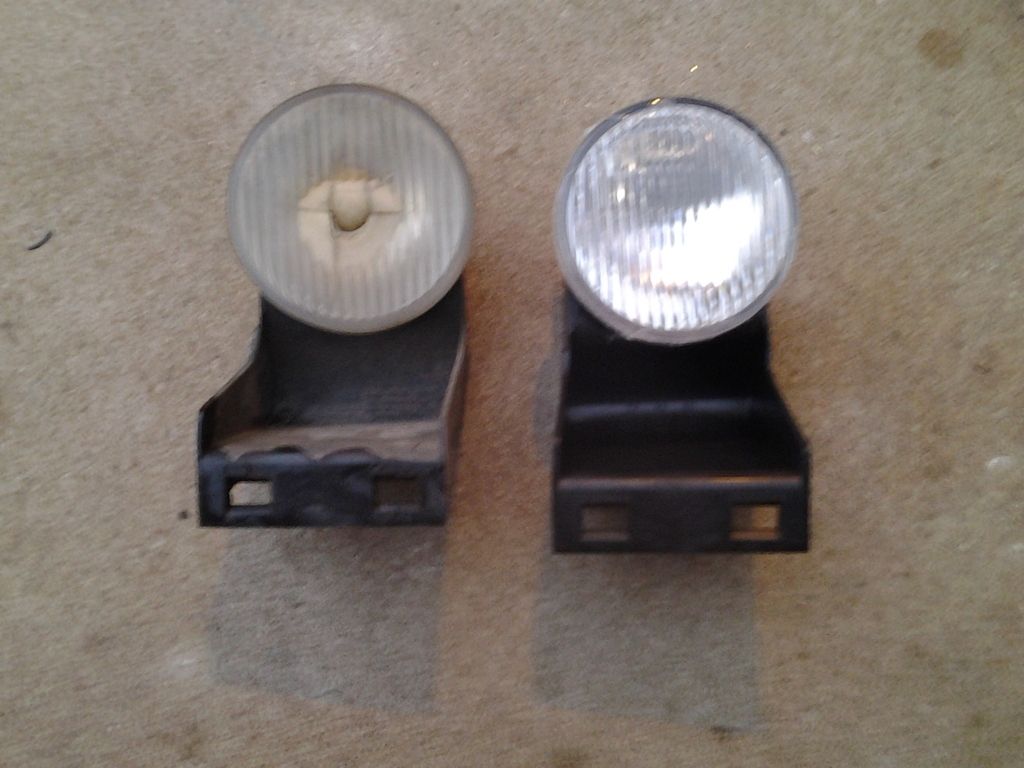 Got the new fog lights installed, and they look fantastic and are very bright, but they made my headlights really stand out as being yellowed. Could not have that. Got out the polishing compound and spent a half hour rubbing on the headlights.
Headlights before (and old faded bumper cover too...yuck)
And headlights after polishing: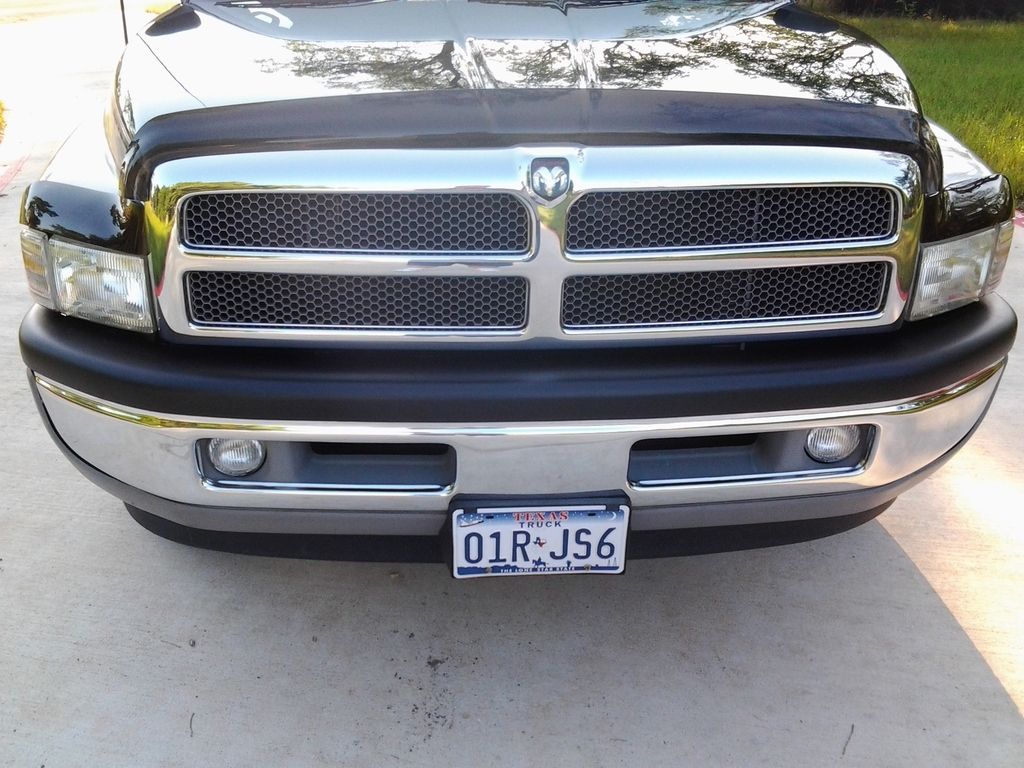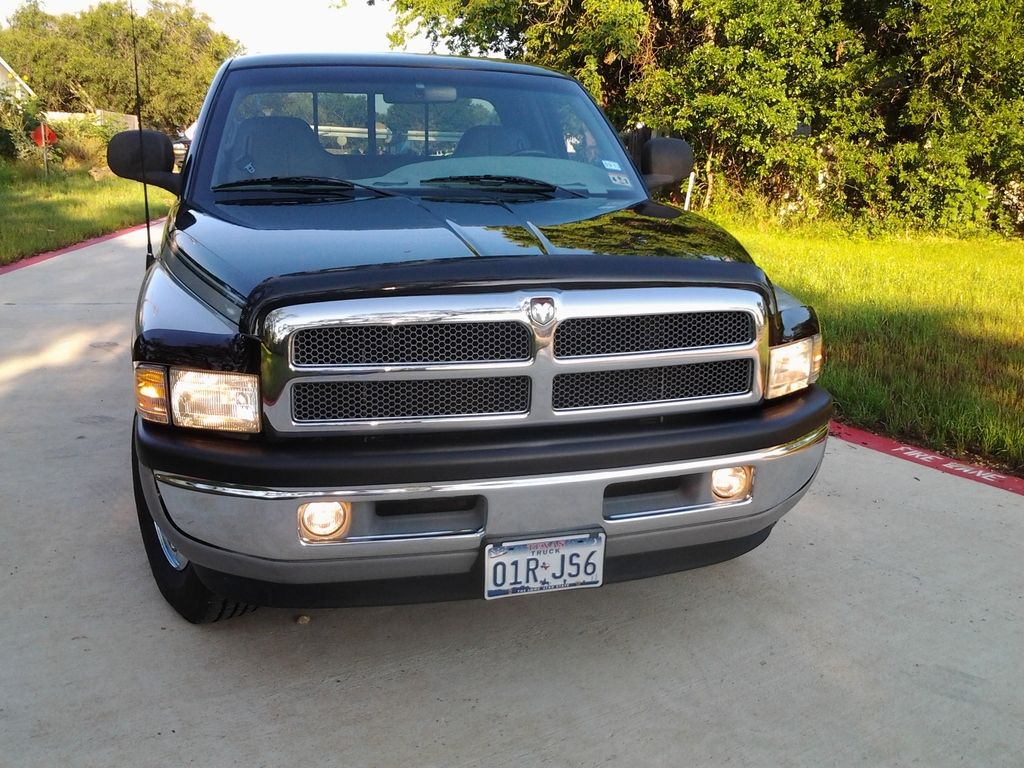 Truck is looking TONS better. I'm planning to paint the door mirror housings, door handles, and wiper arms this weekend, and I have some silver touch-up paint on order from Maik Haik Dodge, but other than that, the outside is DONE! Woo-Hoo!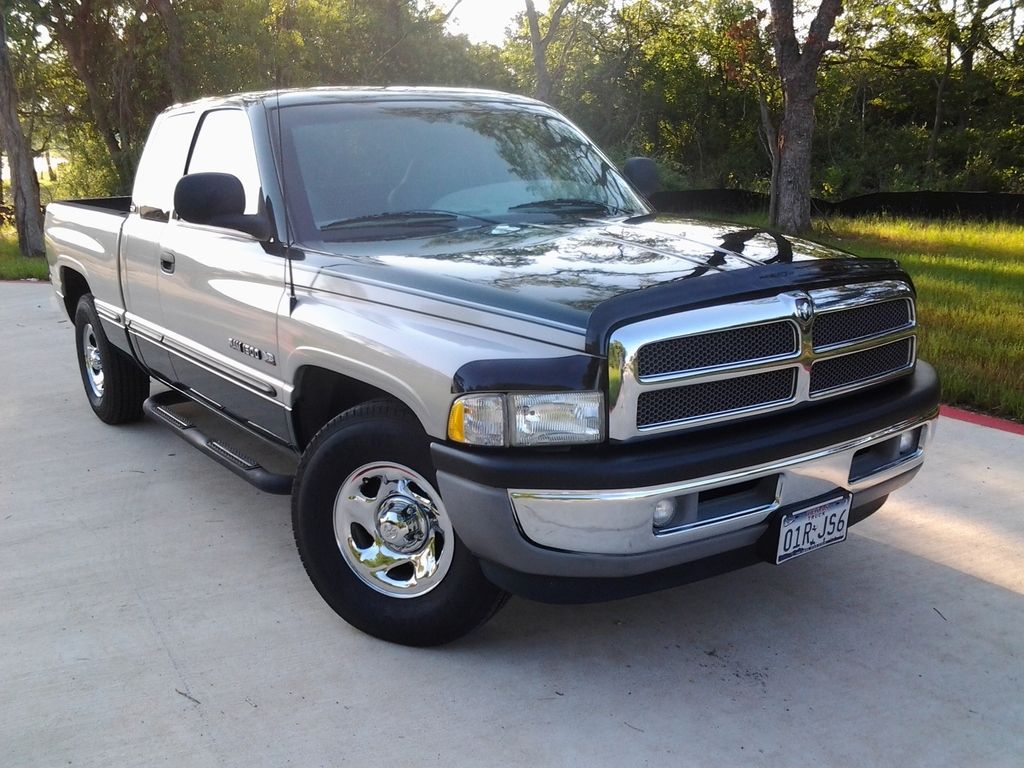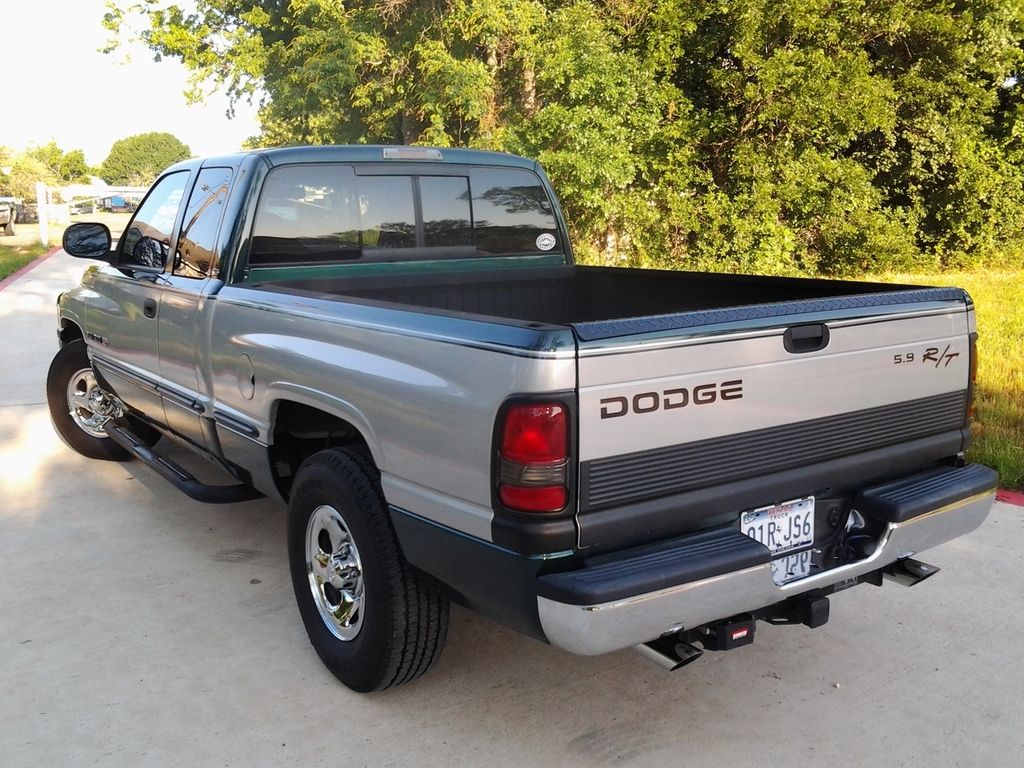 -Mike