These are a couple of pics of how I did mine to give you some ideas.
Here are my Hybrid Audio L3s which are a 3.7" driver.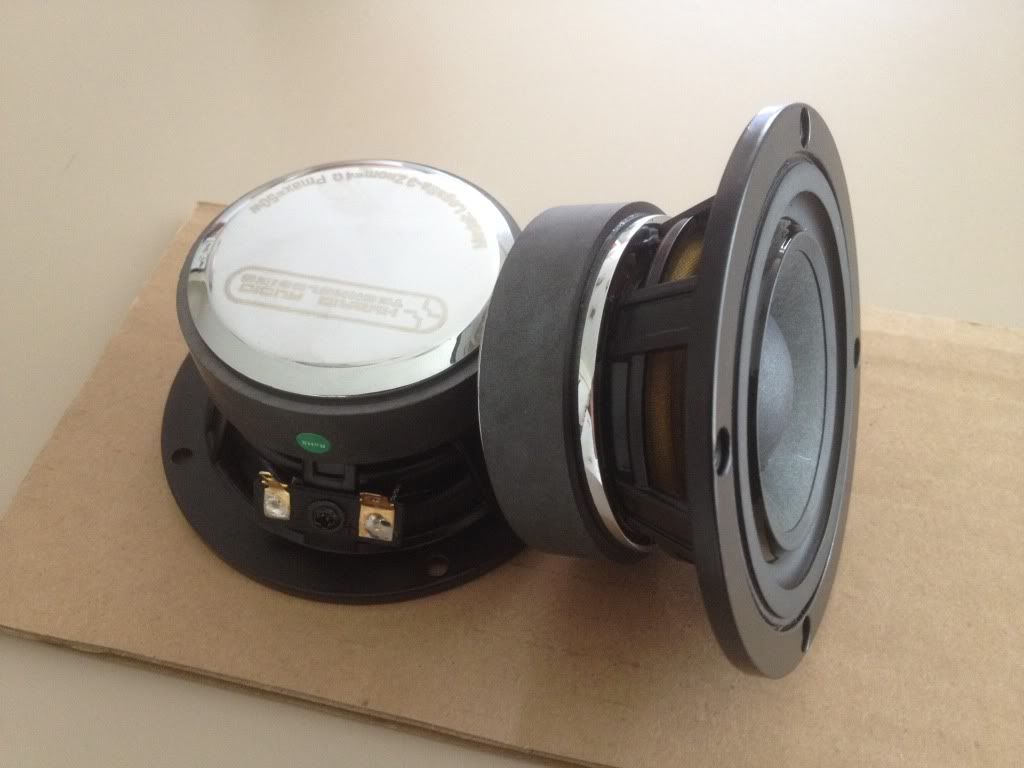 Here they are installed with some 1/4" baffles. The baffles were cut to the exact size and shape of the stock dash speaker.
__________________
Audio - Pioneer AVH-P4400BH - PPI Phantom 900.4 and 1000.1 - Boston Pro 60s - Hybrid Audio Legatia L3s - 2x Image Dynamic IDQ10s
Mods - GroundForce 2/3 lowering kit - 24" Color-matched Wheels - K&N Intake - Katzkin Leather Interior