Had this in my 2007 Dodge Ram 1500 with the 5.7 hemi. Trading the truck in, so I pulled it out. Can't say if it helped at all........ really didn't have it in long enough to run any real tests.
All you do is splice the 4 wires to the chip into the wires by your ODBII reader. Probably a 5 minute install.
http://voloperformance.com/fs2hhoedition.html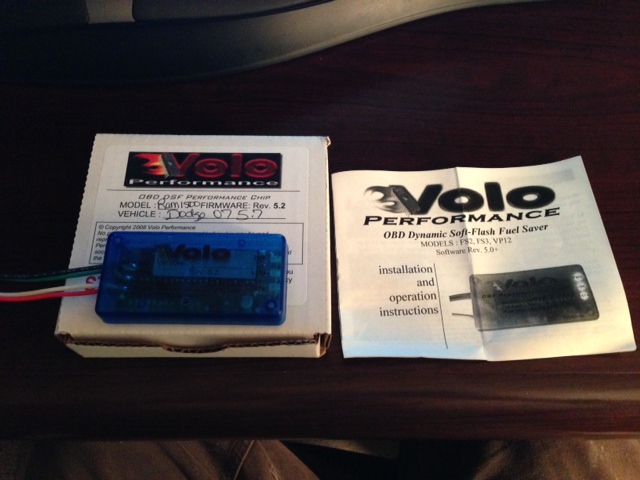 New this is $90. Asking $50/shipped. PM me!!!!!!!!!!
~Phil