Hey Guys,
First post to the forum, but a long time member. Have an 09 1500 bighorn and have a REAL bad itch to start modding. Its almost paid off and have no desire to buy a new truck. Seriously seems like it runs better and better as it gets older. Guess ill just mod my truck instead to help scratch that itch!
To start, ill be doing either the 4 or 6 inch Rough Country lift, along with 35 inch tires sitting on 20's. This should be done by the end of March (heading to mexico for vaca in Feb)
Mods so far:
jvc navigation unit
extang tri fold tonneau (best 400$ ever)
down the line:
nerf bars/ or powered rails
tuner if needed
debadge (actually going to all the badging on the tailgate)
new headlights and fog lights
Cant say enough about the people in this forum and how helpful everyone is. ive probably read 2,000 threads the past month or so. This may be a slow process, but hopefully this can help someone decide in the future on what to do.
Heres a pic of when i got it off the lot
[IMG]
[/IMG]
And after we put some stripes on it (some people may cringe, but my bro owns a body shop, so after a 6 pack and some rootin around, we threw 'em on there. kept it classy, and free!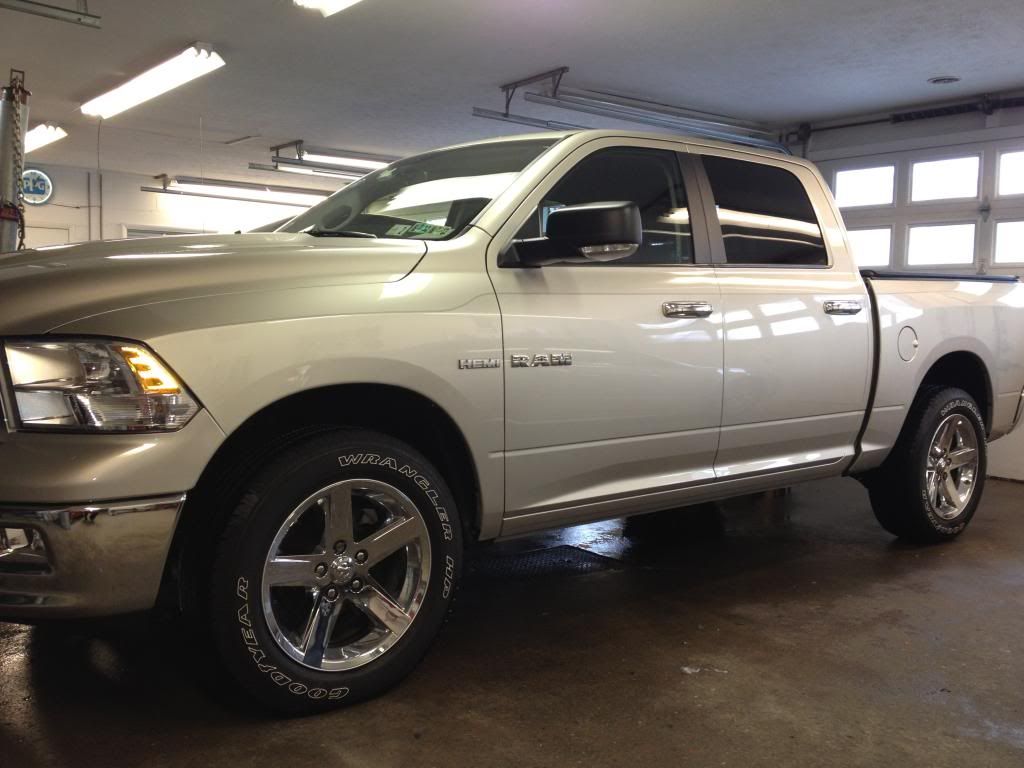 p.s. i have yet to see ONE silver 1500 in these forums, lol