Purchased a pair of used 17" wheels that I will be mounting some slicks to. Gonna be playing at the track a bit more and needed something to help hook up!
You know me, can't leave anything as it is....lol
How they looked when they arrived...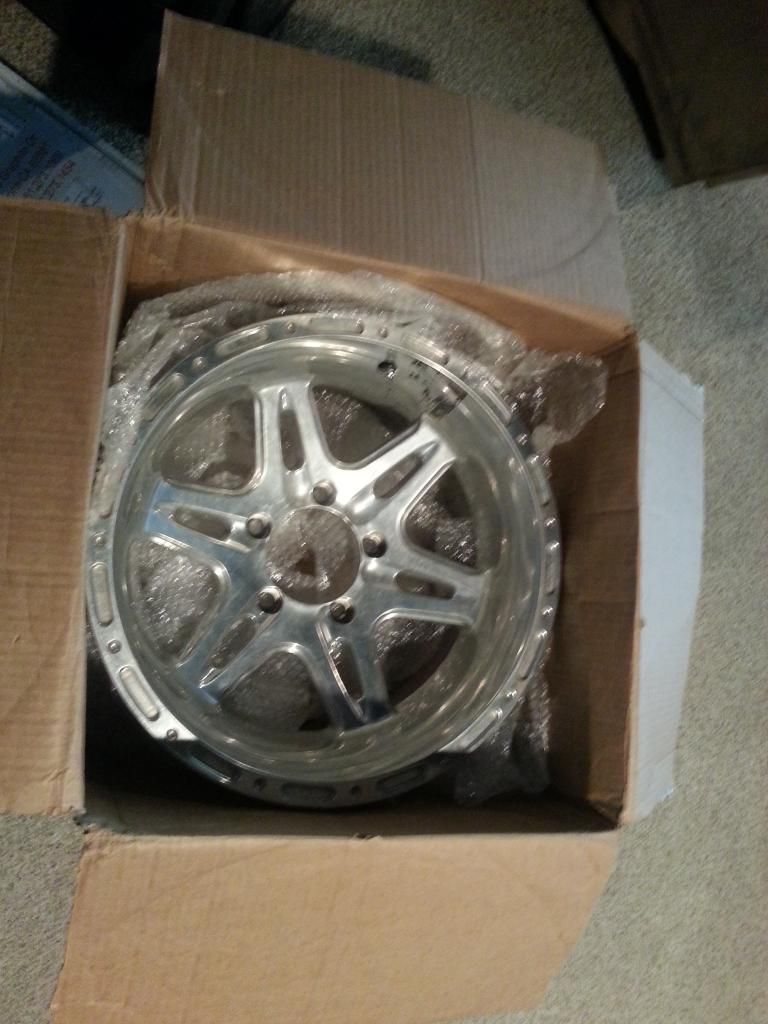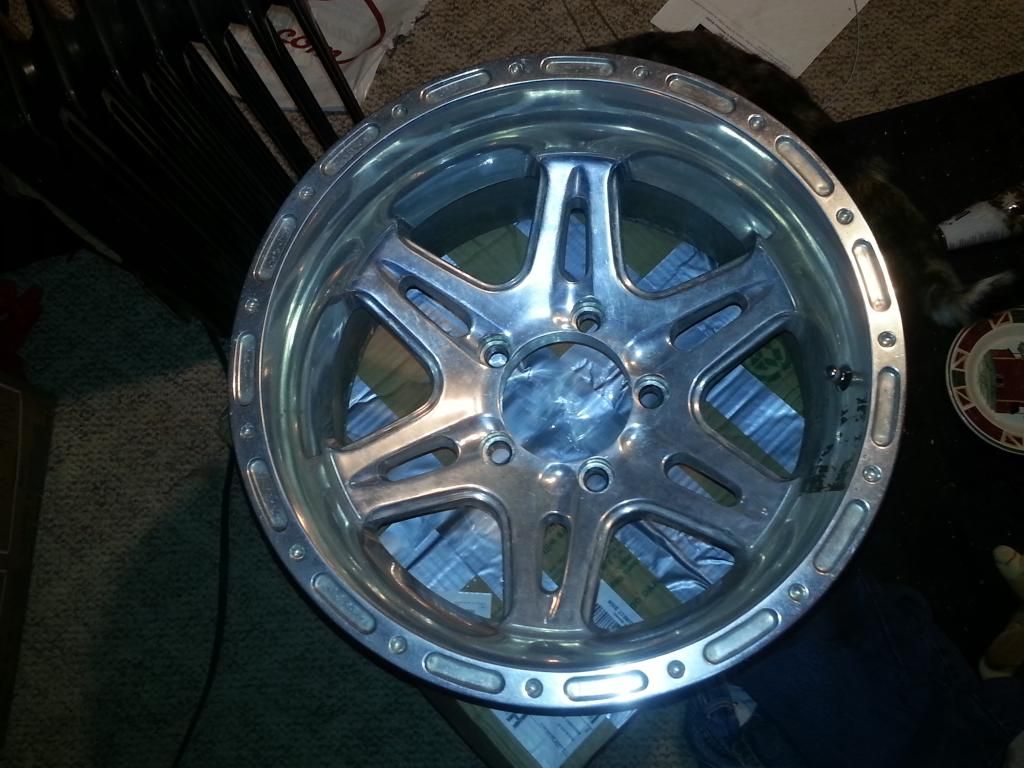 Put some elbow grease to them and got them polished up...
Thought I'd try a brushed/polished contrast...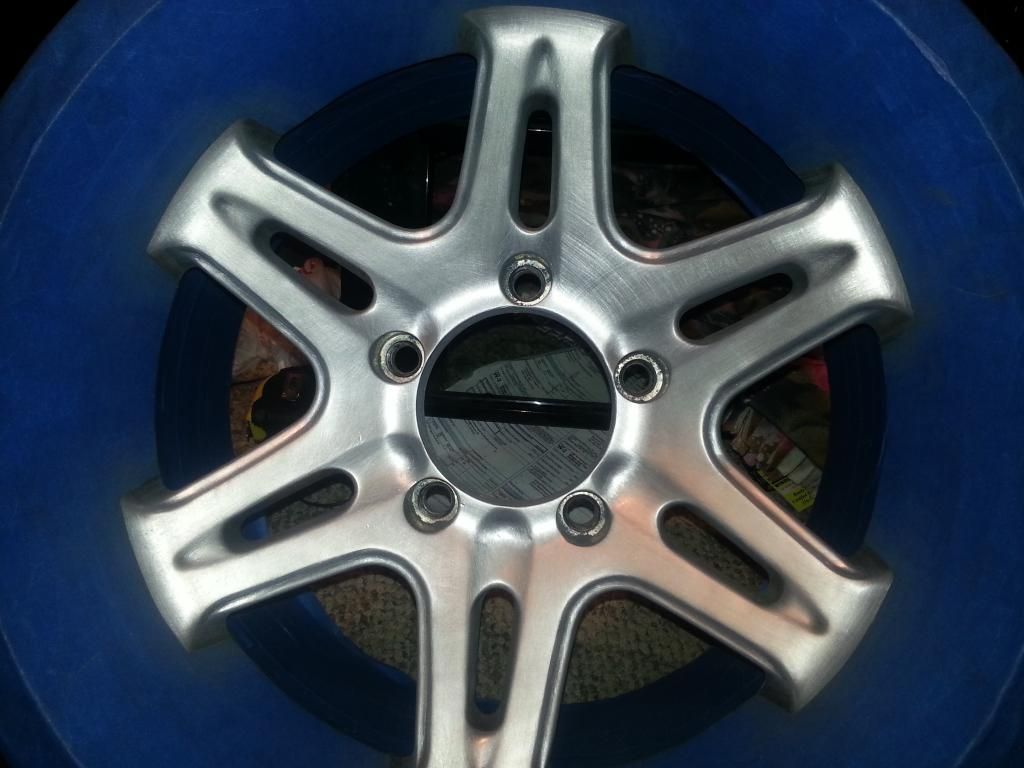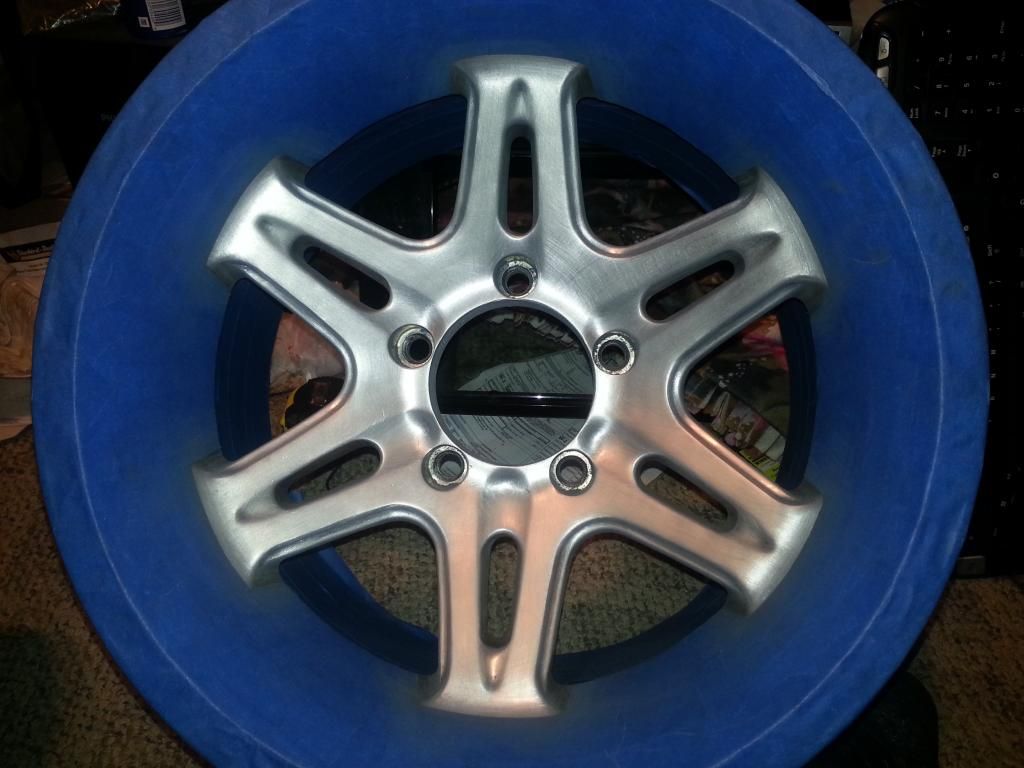 JUST KIDDING!!!!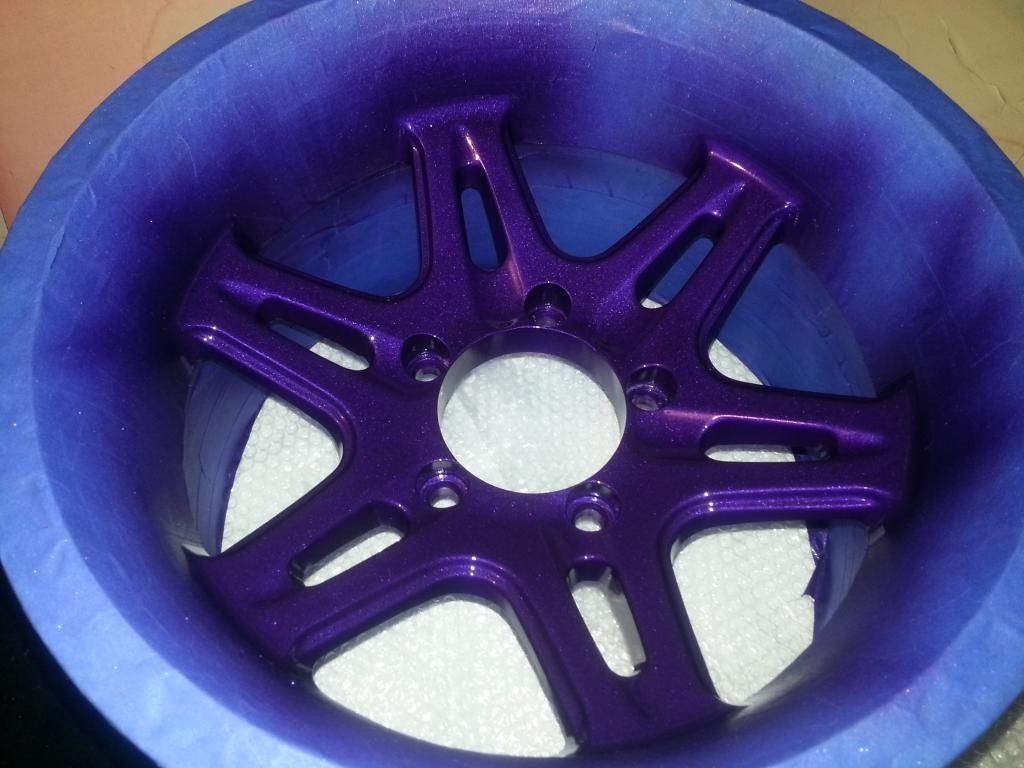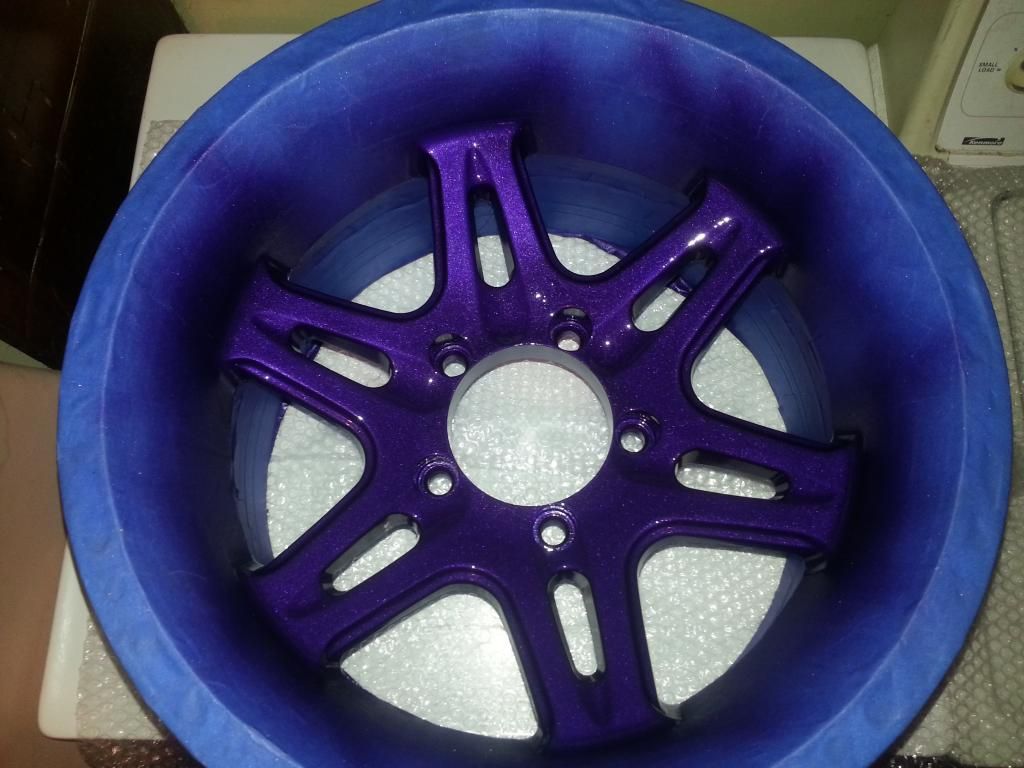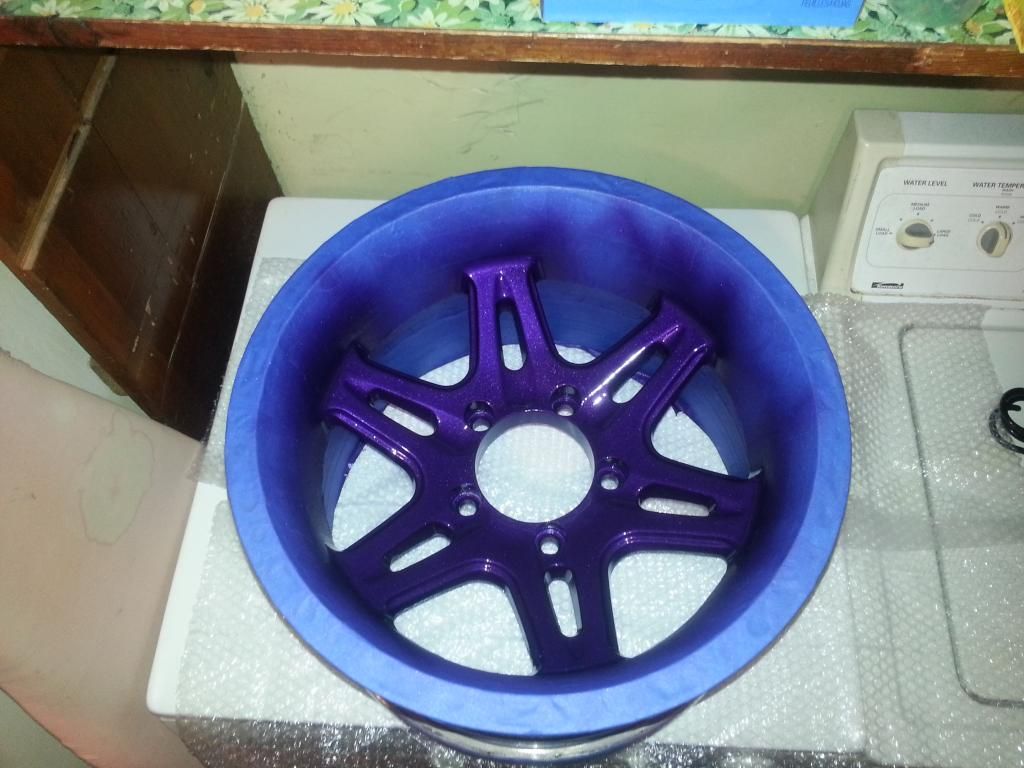 Here they are after paint is set and tape peeled off...
Still have a little more work to do to them.
Gonna polish out the grooves in the outter lip then "brush" the lip to give it some contrast. Then gonna have them powdercoated clear to lock everything in and protect them.