I have seen (1) truck with the stock truck Hemi badges (w/ 5.7 Liter underneath) in that location. IMHO they are too big for that spot. I was given a set of Charger Hemi badges off a new '12 Special Edition that my buddy was debadging.
I installed them using a piece of fishing line taped to the wiper nozzle on the hood and pulled it taught to the center of the front wheel. I then used this as a reference line to guide the placement of the trailing edge of the badge.
Here's the best pic I have on my phone at the moment. Let me know if you need a closer/different view.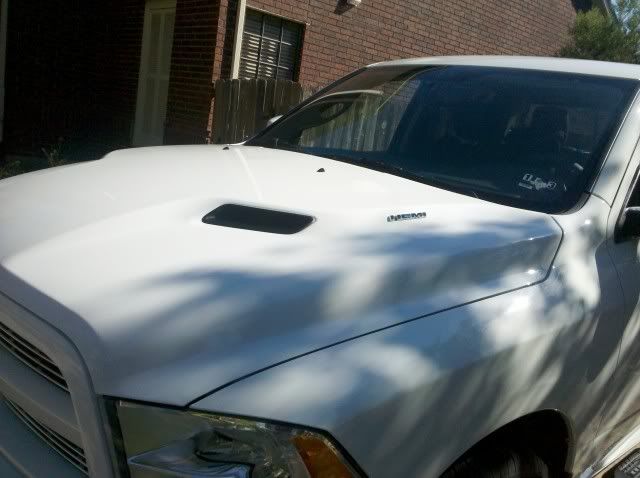 __________________
Yard Fear the government that fears your gun!
Undercover Tonneau, Raptor Step Bars, Volant CAI, Cabin Air Filter Add, Debadged, 5000K HID Lows & Fogs, Custom "Hitch Cubby"