OK so back on topic for a second before my thread gets yanked for being way to far off into left field lol Anyone else notice that this thread is for "Complete Builds"... In my defense it was done until I joined the Z as my only plan was a simple intake lol
So I got the LED Bar in, I didn't hard wire though as I found a T-Connector here in Jacksonville that connects from the main 7 Pin harness behind the bumper. Total Price was 35 bucks which is about average, most guys get them for $36 shipped. However if you would like to hard wire and splice by all means as it turns out there is a whole thread located here:
http://www.ramforumz.com/showthread.php?t=74379
Excoastie did it back in February 2011, super easy guide to follow.
For those who go the connector route here are a couple pics just to ease your mind :P
From the bumper to the longer harness on the left.
And then the harness on the right plugs into the 7Pin socket behind the bumper
The wires hanging down are the 4 Pin connector that you plug the light bar into and when that 5 minute mod is done this is what it looks like
Steady On
Under Braking
As you can see with the painted 3rd and tails this thing really helps out and it is brighter in person than in the shoddy camera phone pic. I'll get night shots in later if anyone wants them, the bar also utilizes the blinker/hazard feature and has "cool blue" revers which I still need to splice into later.
And to add to collection gathering
Surprise Mod!!
Serious glad no one picked up on this as The Masses would have been up my @$$ about it, but I finally got my JBA's installed that have been sitting on the garage floor for the past 2 months lol As some know I went on a Euro trip for a month just after my headers arrived, than when I came back I got sick and only had about a week to get ready for Gatty and Headers just didn't make it.
So to appease you there is a picture and a "Rev Vid"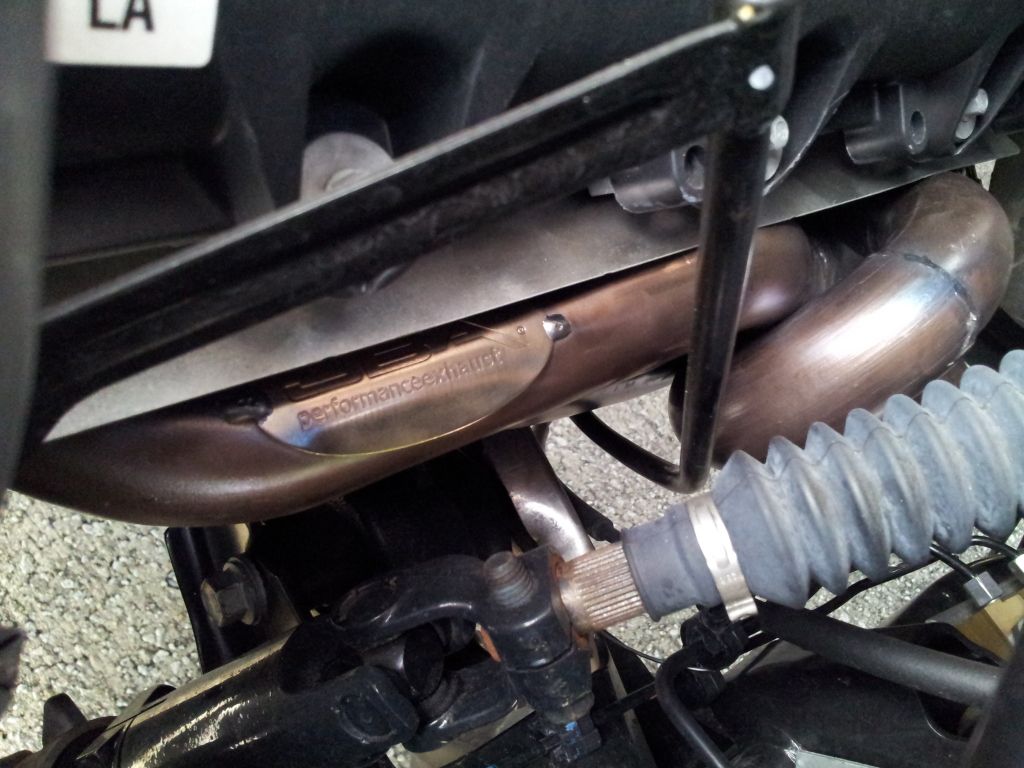 YouTube Video, If you can click the link and watch in 1080, it's just better
Last couple of pics are a bit random, went to a Meet and Greet in town and a guy bought a new Power Wagon and parked that beast nex to my truck making it look quite a bit smaller for a 1500 lol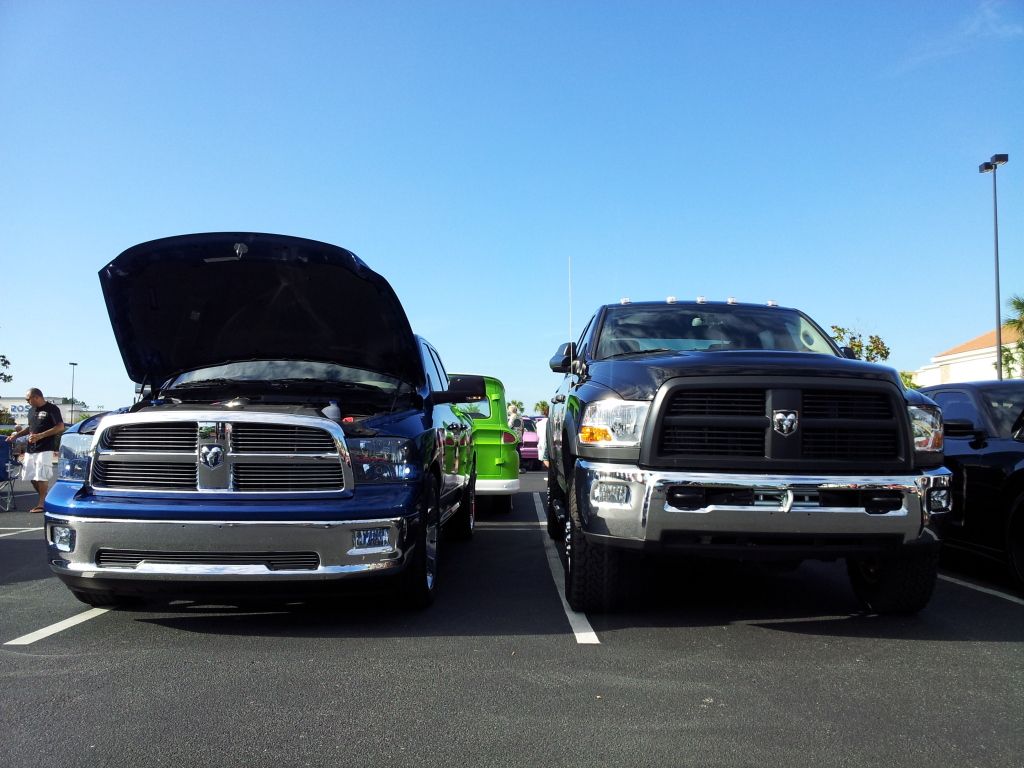 Finally got a decent shot where the headlights look like they're color matched thanks to the low sun