Like I said...the "trick" to getting the pittman arm off is to remove the nut. Apply pressure to the pittman arm puller, but don't use it to try'n completely pull it off because you'll just break one of the tabs/ears off it.
Get some good pressure on it and then hit the side of the arm (as if you were trying to hit the steering shaft but the pittman arm is in the way).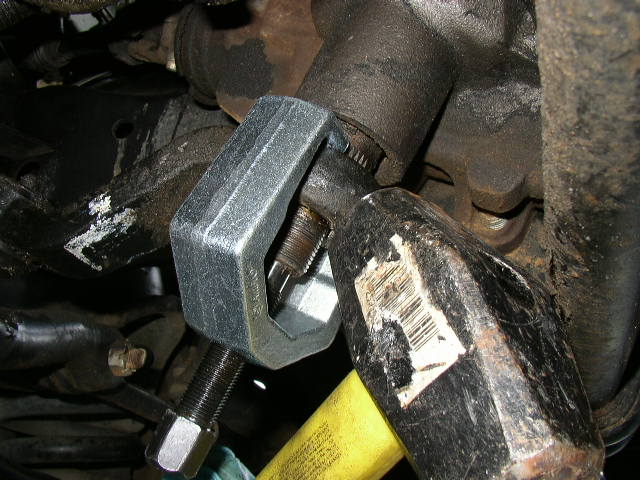 Then it should just POP off.