For Sale: 2-12" Alpine Type Rs (Dual 4ohm Coil)
Asking $250.00 + shipping (or make me an offer)
They retail for $220. This sub is discontinued due to a newer model
Send me a pm or email at
justin_bordin@hotmail.com
Be serious if you are interested, I did a rough shipping cost to Georgia and it was $40 per sub.
Reason for selling
Upgrading to a more sleek system, installed dual Type R 10" under my rear seats. Pictures below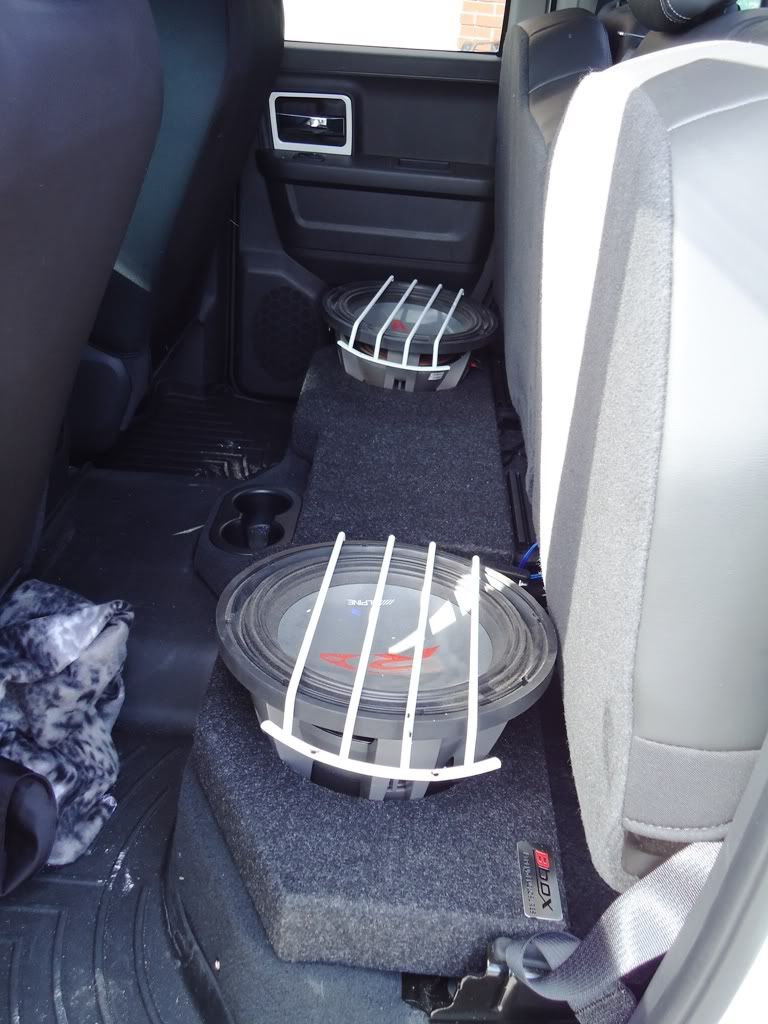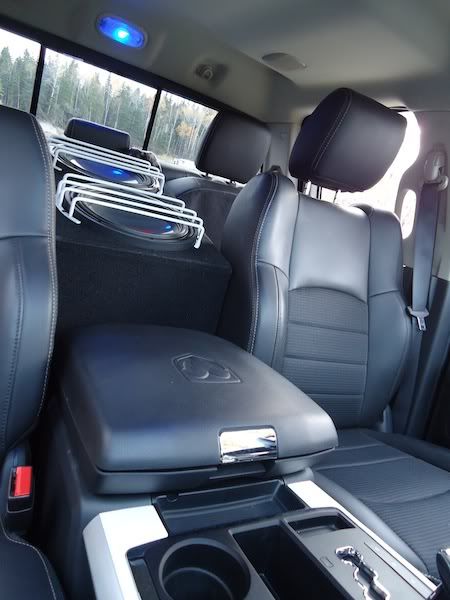 Info Below:
SPECIFICATIONS
Power Handling
Power Range: 200 - 500 Watts
RMS Power Handling: 500 Watts
Peak Power Handling: 1500 Watts
Dimensions
Mounting Depth: 195 mm (7.7'')
Mounting Diameter: 275 mm (10.9'')
Displacement: 0.071 cu. ft (Front Mount)
Added Volume: 0.085 cu. ft. (Reverse Mount, Magnet Out)
General
Frequency Response: 25Hz - 500Hz
FEATURES
Diaphram
Material: Kevlar Reinforced Pulp Fiber
Design: 2-Piece Structural Parabolic
Surround
Material: Injected Molded SantopreneA?
Design: High Amplitude Mutli-Roll
Spider
Material: NomexA?
Design: Mirrored Progressive
Voice Coil
Material: 180A?C High Temp Wire on Spiral Cut Aluminum Former
Design: 4-Layer Dual Voice Coil
Motor Structure
Pole Geometry: Compound Radius Curve (Patent #6,639,993)
Configuration: Radial Vented VC Heat Sink and Airflow Management System (Patent Pending)
Frame
Material: Cast Aluminum
Design: Perimeter Vented Heat Transfer (Patent Pending)
Terminals
Layout: One Side
Design: Heavy Duty 8 gauge Push with Housing, Banana Plug Jumper
Tinsel Leads
Design: Reinforced Layer Spider Integration (Patent #6,810,988)
Gasket
Design: Concealed Mount Gasket System