I bought this truck brand new at the Local dealer after selling my 2003 GMC 1500hd. The truck is a 2011 2500 crew cab with 3.73 rear end. (wish i had gotten 4:10). Here is the truck sitting in stock form the day it came home with nothing but weather tech floor mats in it.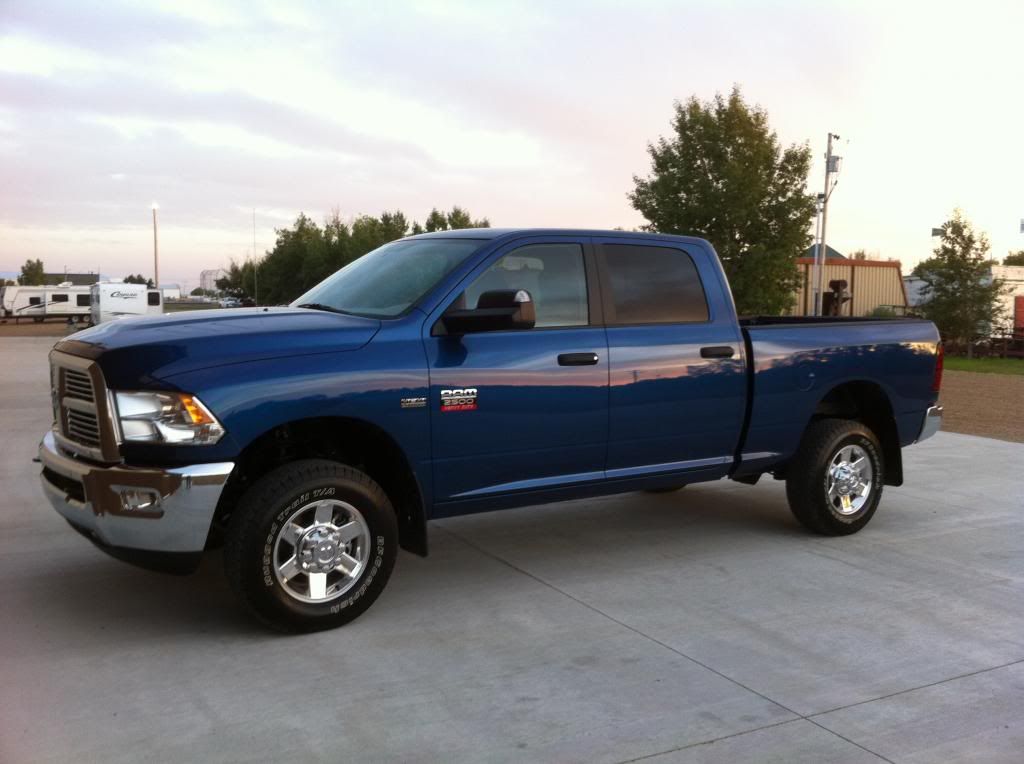 Shortly after i got a armorthane box liner, retrax bed cover, mopar tube steps, mopar bug deflector, and chrome door and tail gate handles.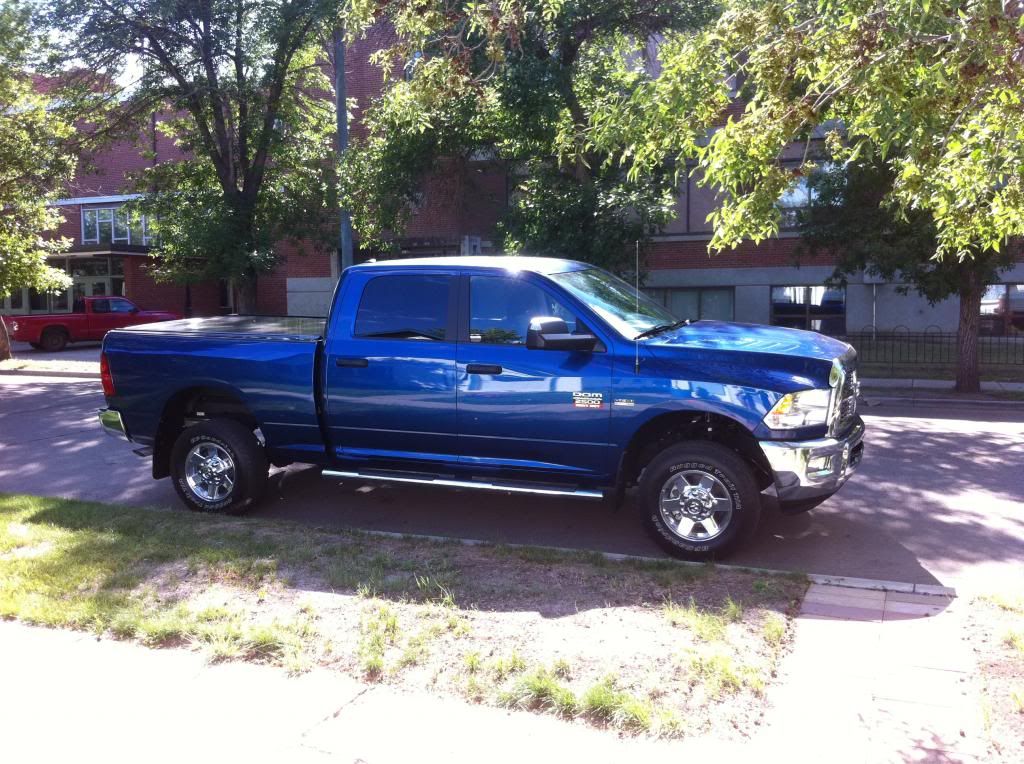 At Around 2000km i took the stock tires off and put on some 265/70/17 Goodyear Duratracs.
I then installed some cloud rider step liners to protect from rocks. They turned out excellent because the blend in very well and go under mopar steps.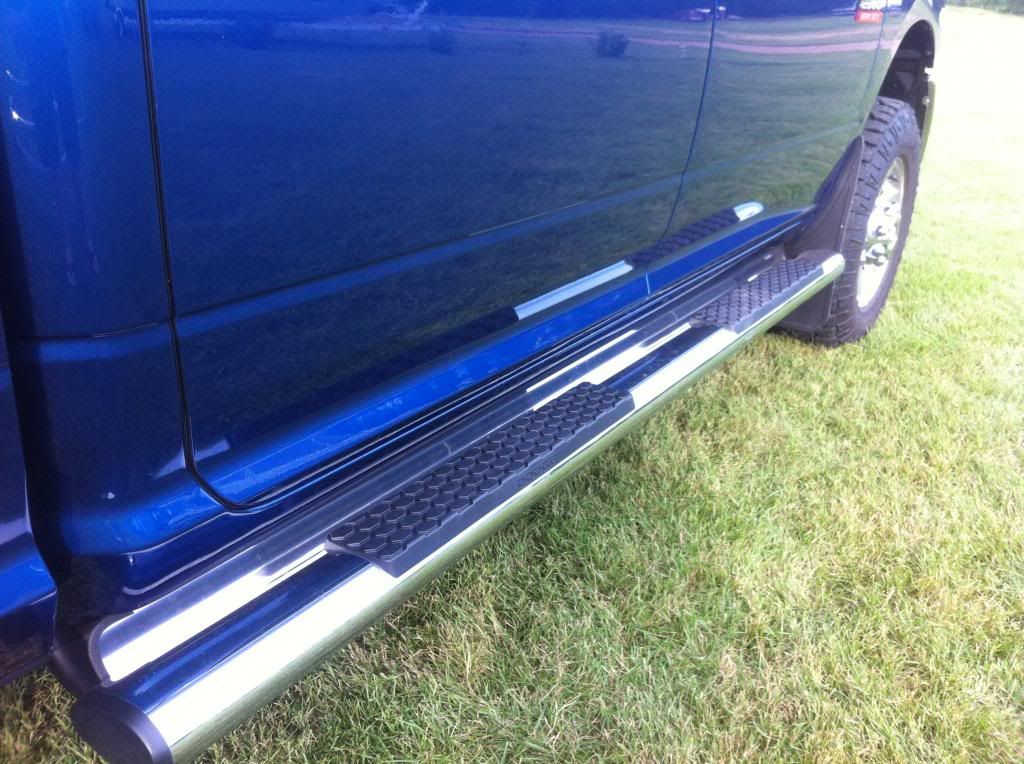 I Then Installed Fender Flares and some where in here a amp research bed step.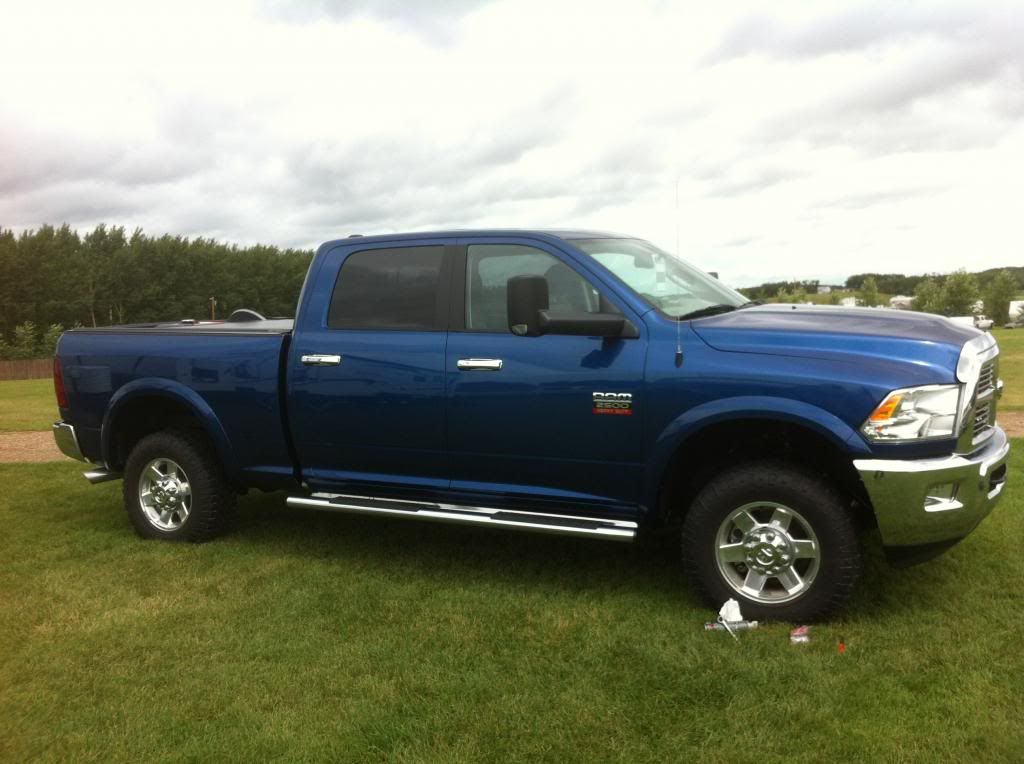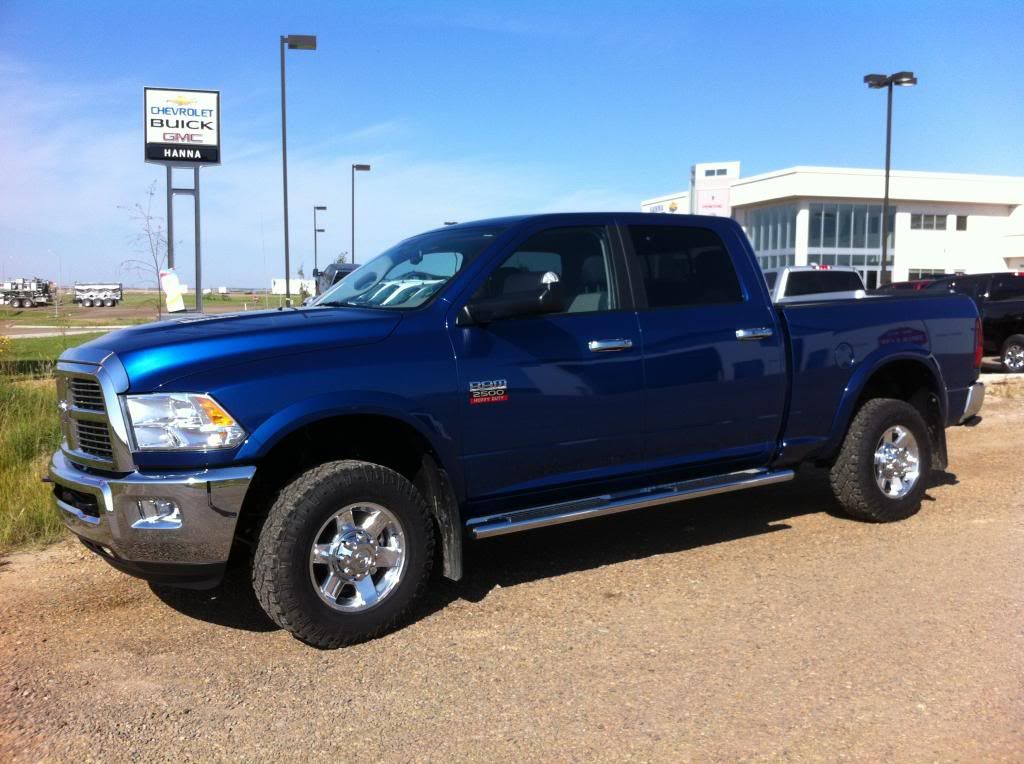 Then Came a Volant CAI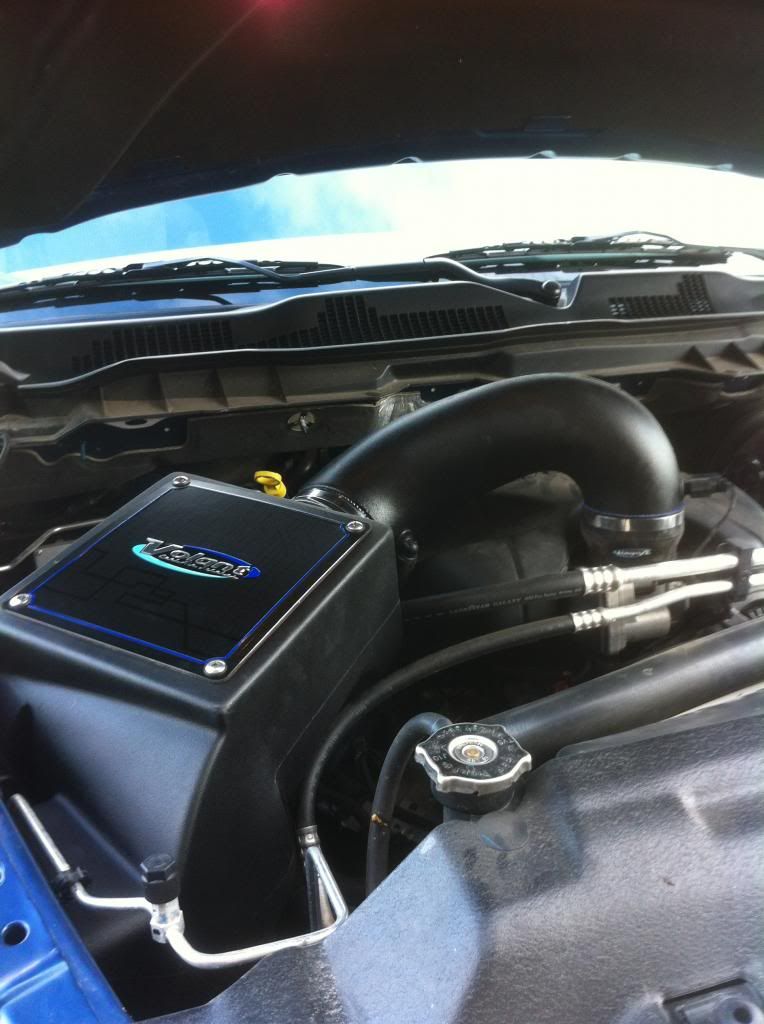 After that then was a BT Catch Can
I then decided i needed to get some wheels so i got some 17x8 xd Spy, i also debadged my truck.
Then came some new smoked LED Tail lights, and i also did the cabin air filter mod.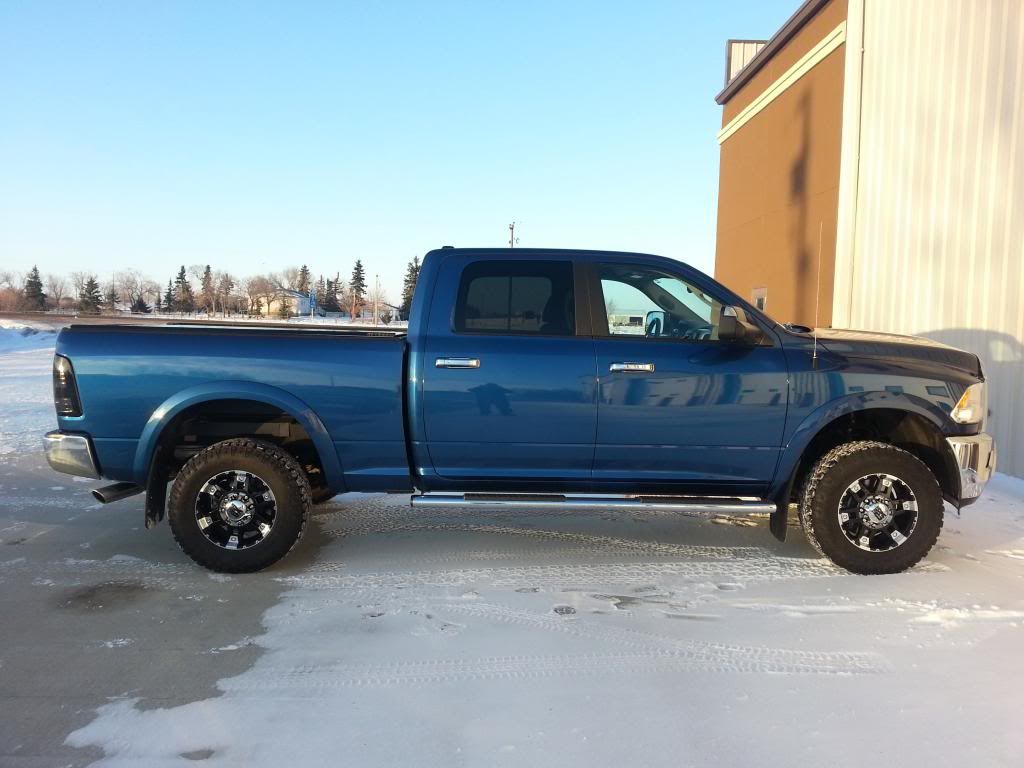 Then the Smoked 3rd Tail light to match and my new Corsa Exhaust.
That is where i stand as of now. I also have LED interior and LED liscence plate bulbs that i do not have pictures of. I am sure i am missing some and will edit this along the way!