Got the truck back from the shop. It now has stacks, bed bars(what ever you want to call them), and a removable tire rack.
It has gotten very mixed reactions from my friends, but I could care less. I LOVE it, the tire rack is removable so it still holds all of the function, and the exhaust is beastly.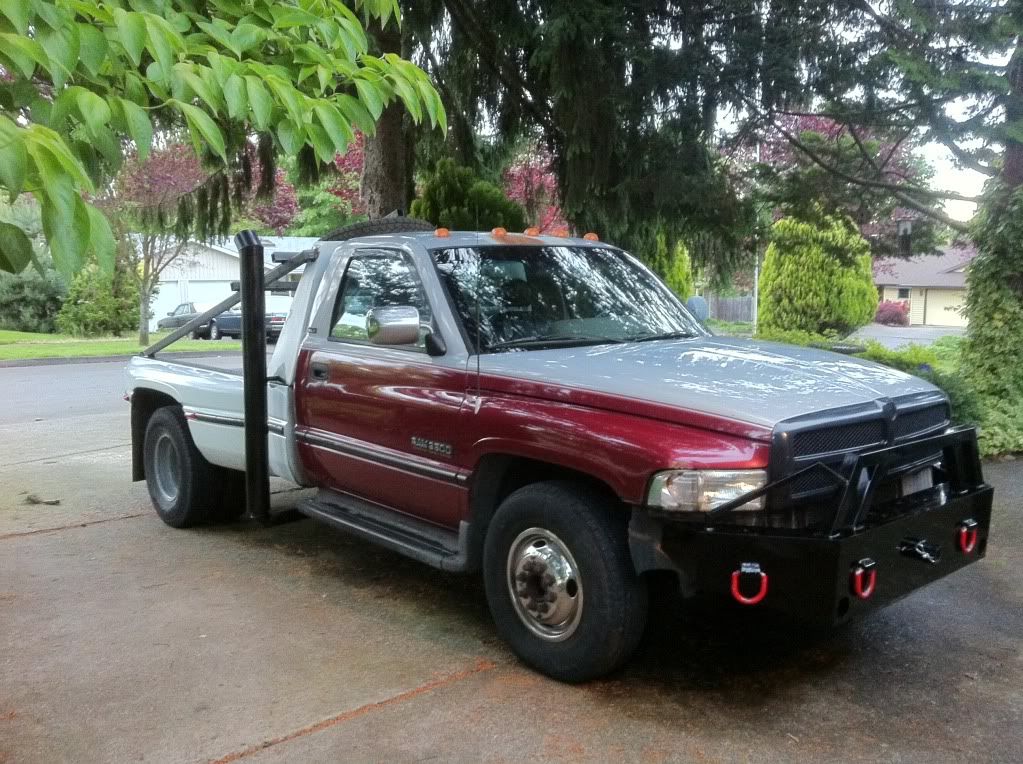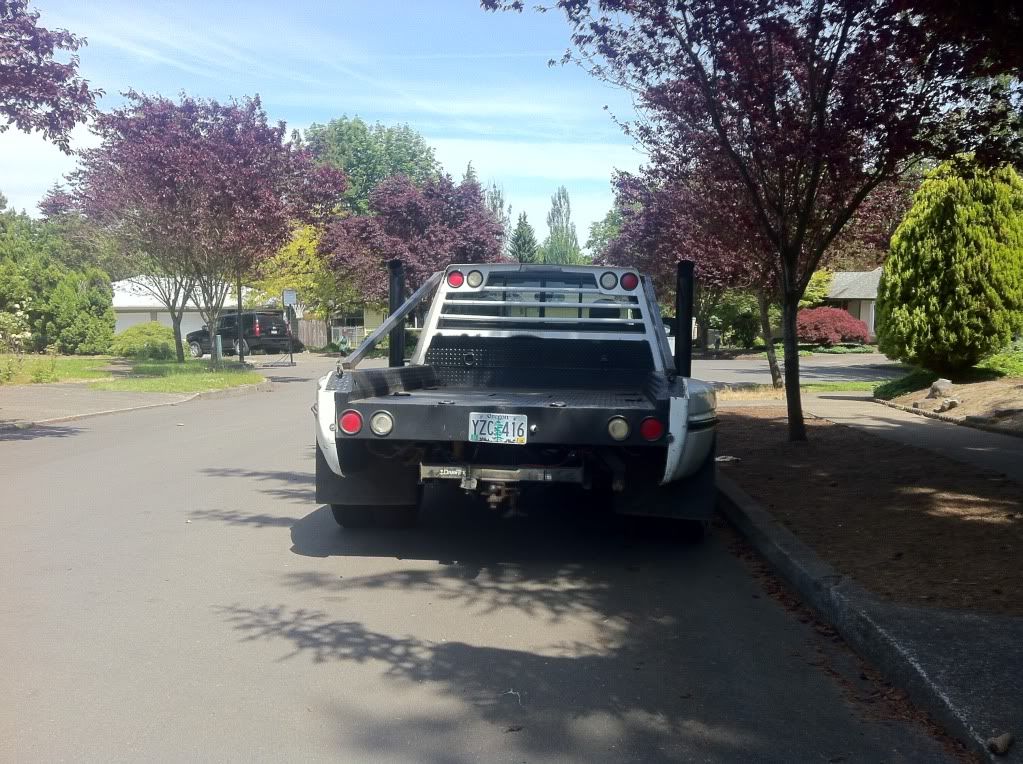 There's been quite a few set backs; mostly the ****ing rain here in Oregon.
I would like to say that the truck will be primer'd next week, and in paint the following, but at this point. . . who knows? Every pair of days I have had off has ruined my prep/primer plans with an abundance of rain.
I also had ordered a pair of headlights, but had to remove the bumper to install them, so it took me a while to find the time. I get it off, install the driver's side light, then I realized
this
pair of lights wasn't going to work. I was PISSED.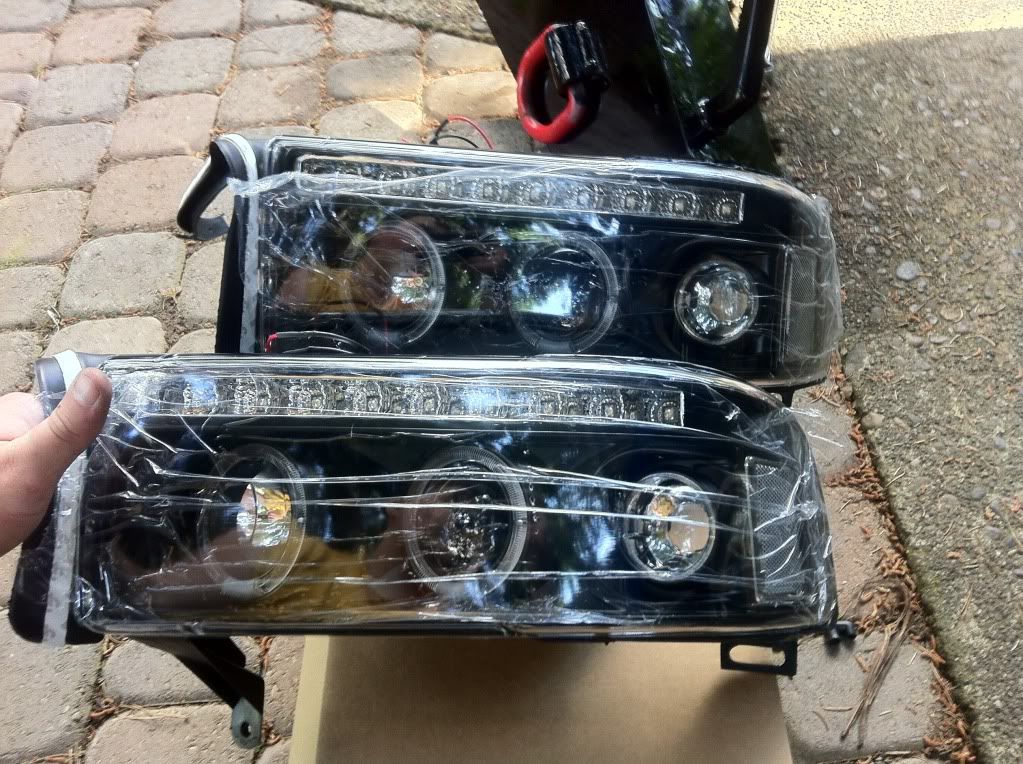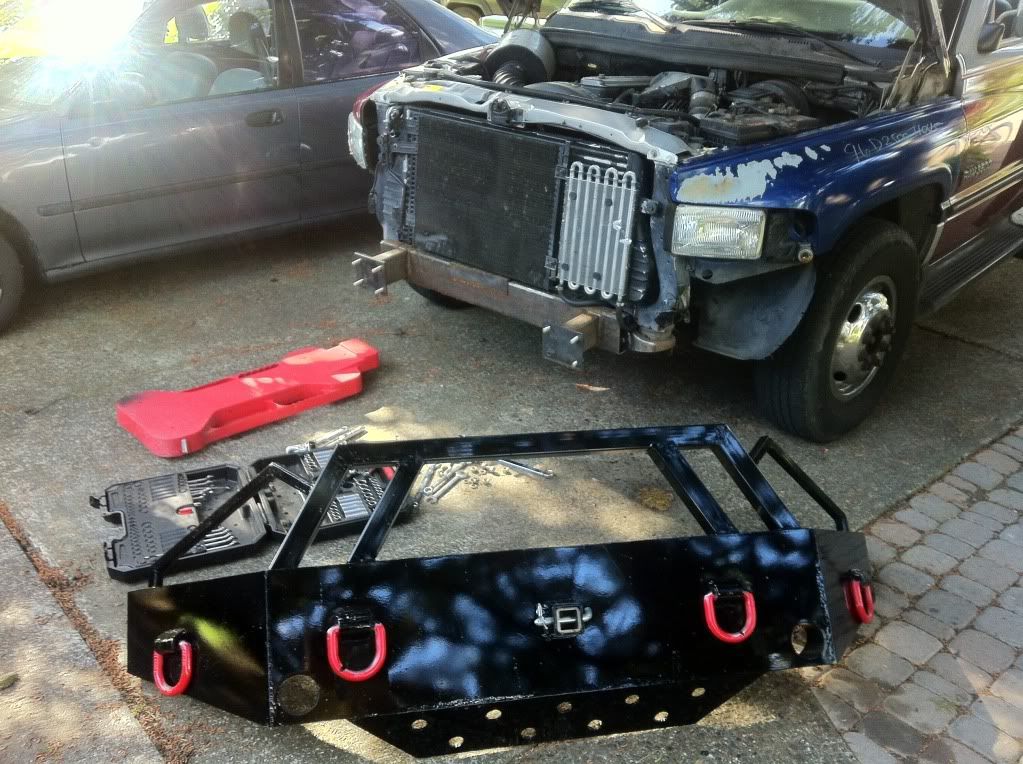 Yes, they sent me two driver's side lights. I guess that's what you get for ordering stuff from the orient over Ebay. They made it right, and the fitment of the light's isn't bad. Finish is great! On the other end of the spectrum, I ordered a replacement grill(seen below in the pictures) and it fits GREAT, and the quality is also up there. Best of all; I got it
to my door
for $37.00.
The Ebay company made it right, and had a new one at my door in two days, and I don't have to send the third light back. Here they are installed.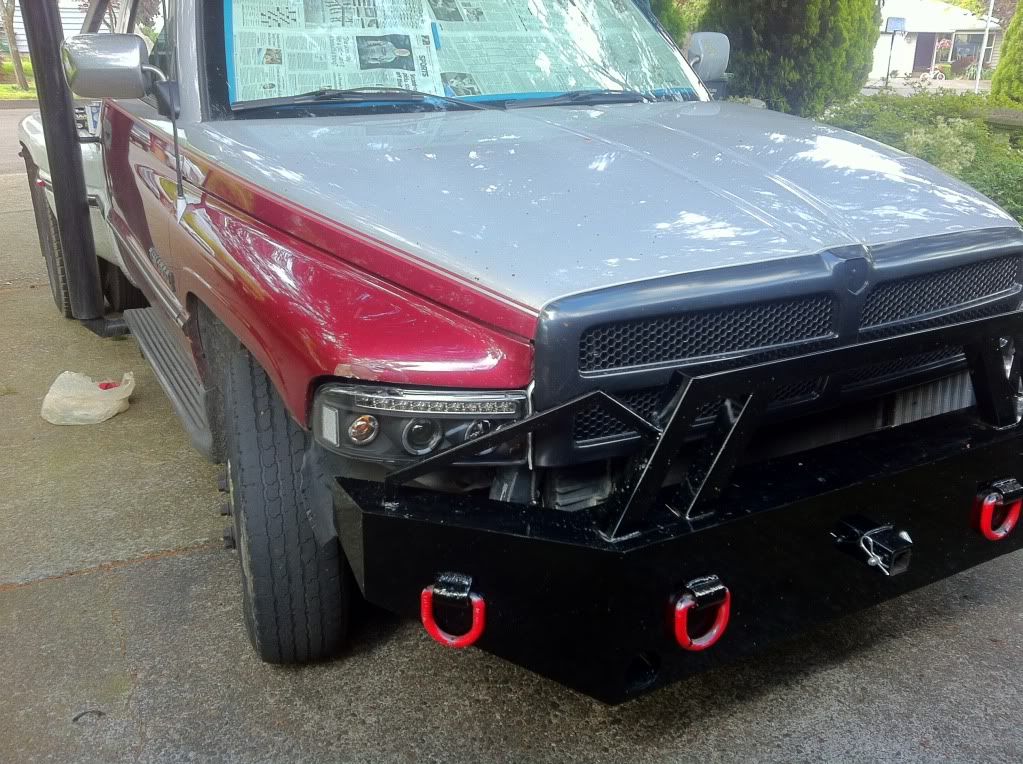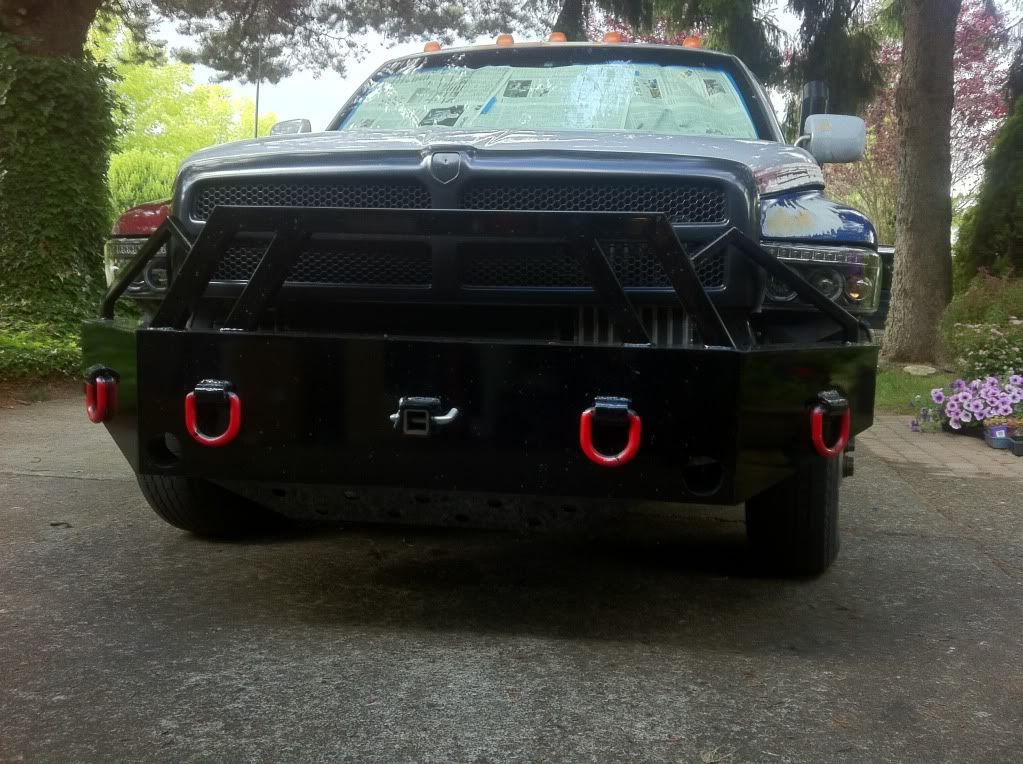 Aside from that, I managed to make some progress on my center console. I got the cup holders in, bolted up the shifter, and covered all the wooden sides with Carhartt Duck material. I ended up scrapping the initial top piece, and remaking it with different placements. I also got the grill over the sub, and the pieces in place for the arm rests. At this point, all that is left is to wire up the shifter, the lights, put doors on the compartments, and cover the arm rests/install them. That, and make a plate to hold the switches for the cupholder lights, headlight LEDs, front floods, front fogs, and rear floodlights.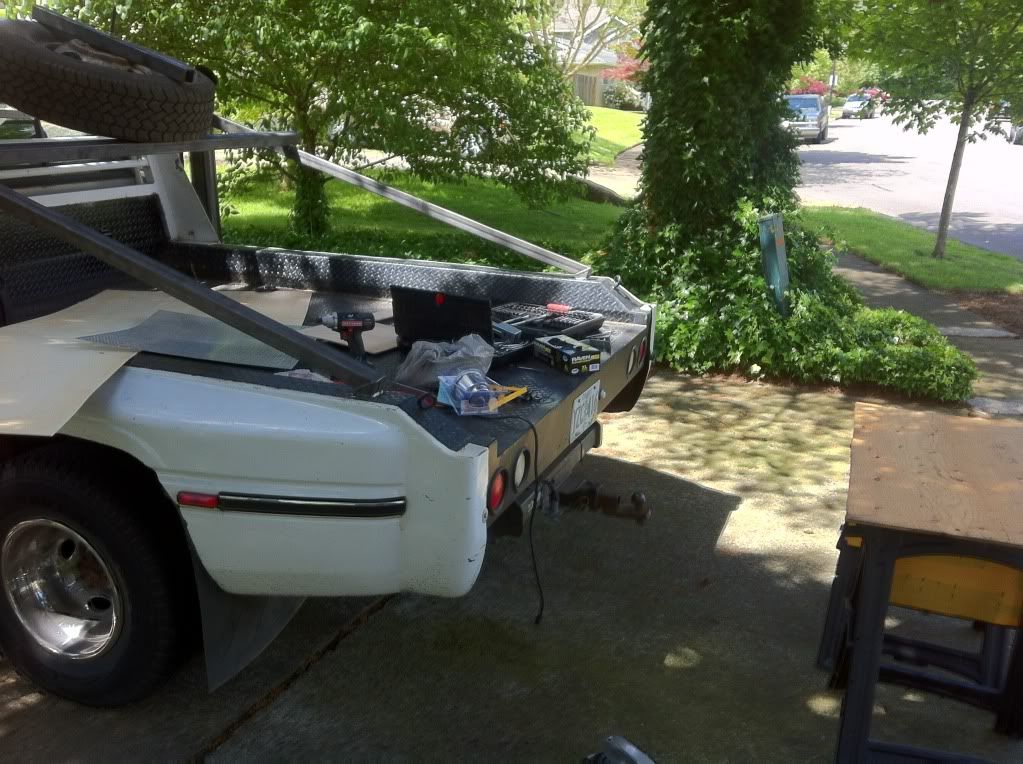 It was my first time covering something in fabric, it was interesting. . . but easy.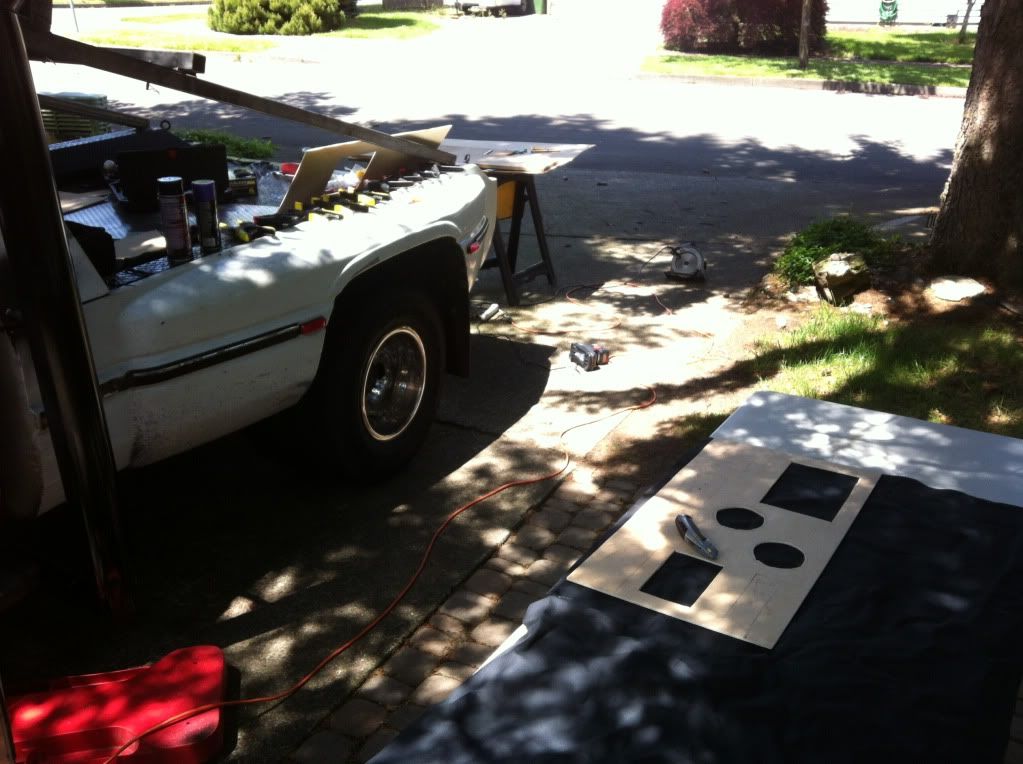 The rear compartment will be lockable, and if I can find some type of thin insulation, the front one might be an insulated compartment.
Pictures of the dash pre/painting(more pictures tomorrow, when it's daytime).
I was expecting it to turn out alright, but it looks incredible! The pictures don't do it justice. It's a beautiful, even, very glossy black. It really makes the old worn interior look updated. I can't wait to do the doors, and rear pillars.