I went ahead and decided to install new thrush glasspack on my truck this weekend. The improvements were almost immediate. After about 25 miles of driving the muffler got a lot louder, shakes the cab up, and turns heads everywhere I go now. The old can measured just over 3 feet! It was disgusting. I almost couldn't believe a muffler that big existed. Maybe for farm equpiment. Anyways I highly recommend this muffler as it is aggressive but not overpowering, definitely added about 15-20 horsepower, and is extremely cheap at $20. I also through on a cherry bomb exhaust tip.
Here are the pictures!
Ewwww what is this DODGE???? YOU KIDDING ME?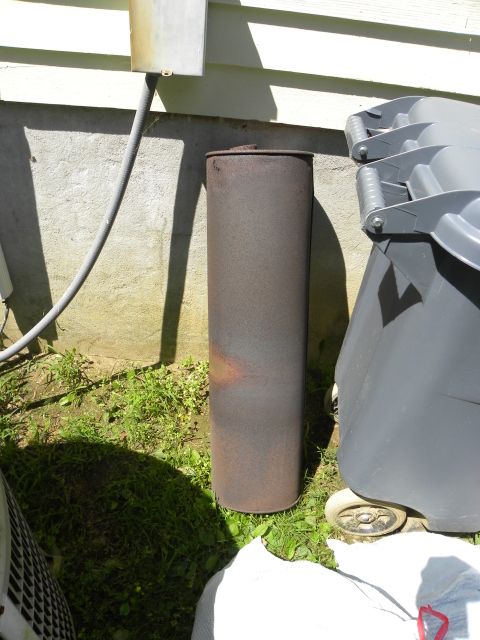 THE GOODS!!