WeatherTech in channel vent visors here.
I had a set in my last truck (06' Tacoma) and it was one of the first things I ordered for the new Ram.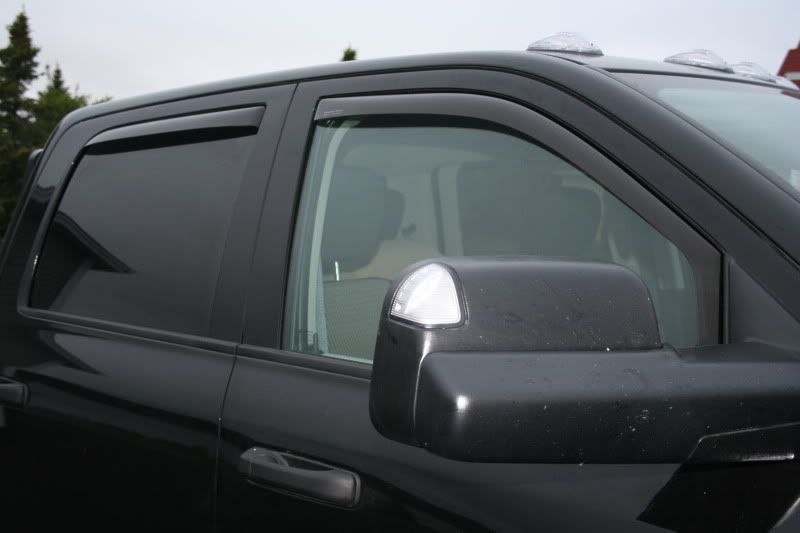 I was pleased that the set I just ordered this year was the same quality as the visors I bought back in '06. Too often I've noted quality drop when buying a product from the same company over the years but so far, these have been kept to the same level.
I like the in channel design, no wind noise and the WT visors find the best balance between giving good coverage without drastically enlarging the blind spots.