I figure what the hell, I will start my build thread so I can motivate my self to buy stuff. lol
Parts
Rough Country 5" Lift
35" MTZ
Spare rim to match other rims
Replace stock radio
Upgrade speakers - JL Audio TR525-CXi
Exhaust
Intake
Tint rear window
Tint Front windows
Step Bar
Wheel Spacers
order custom "Carolina Edition' emblem
4.10 Gears **Way down the road
Lunch box rear locker **Way down the road
Red = Need to order
Blue = Ordered
Greed = Done
I plan on keeping it as simple as can be. Kinda like it came from the factory like that. I will be keeping my stock rims and ordering another one to match. I will be replacing the stock CD player (the CD player part doesn't work) will another
stock'ish
CD player. I really wanted this
one
but couldn't see my self spending that much money just yet on the CD player.Upgrade the speakers. Later down the road I might add some subs.... I use this truck to go to and from work, road trips, and hauling my toys, and once every blue moon I use it to pull a stuck friend.This is going to be a slow build to do the fact I am deployed *home on R&R right now*, Have another project *my golf cart* and I have a 4 day old son now.
Well here is what she looked like from day one.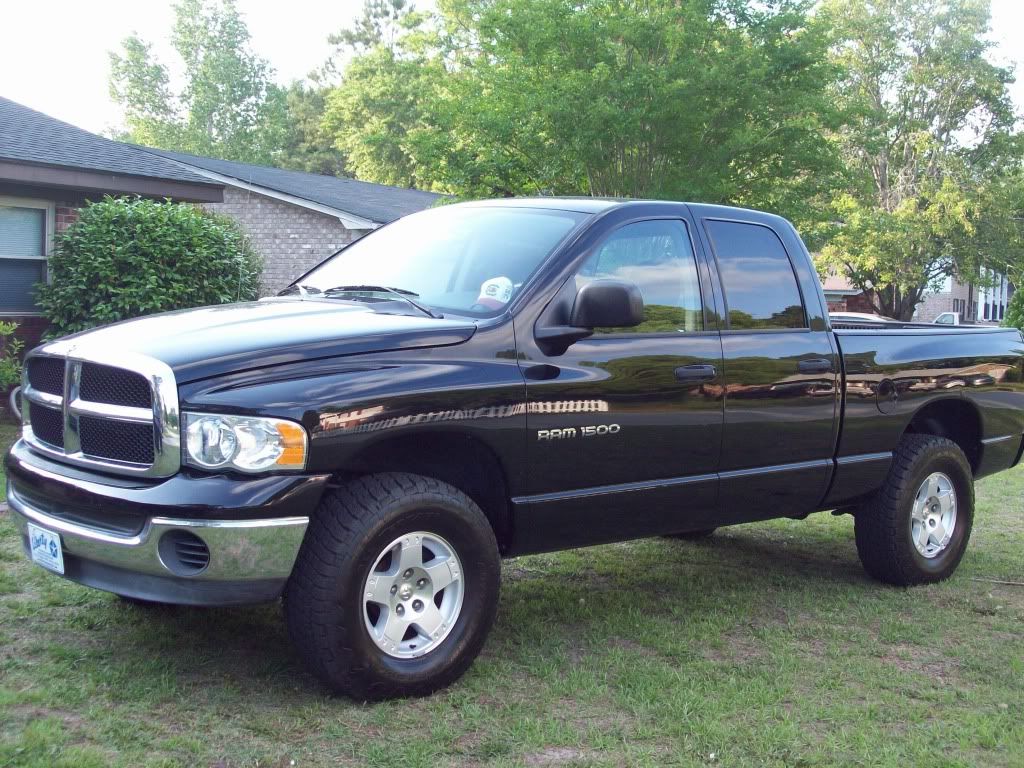 nothing has changed beside's the back window has been tinted to match the side.