well I have only posted a few times. When i made my introduction i had hit a deer and my truck looked like this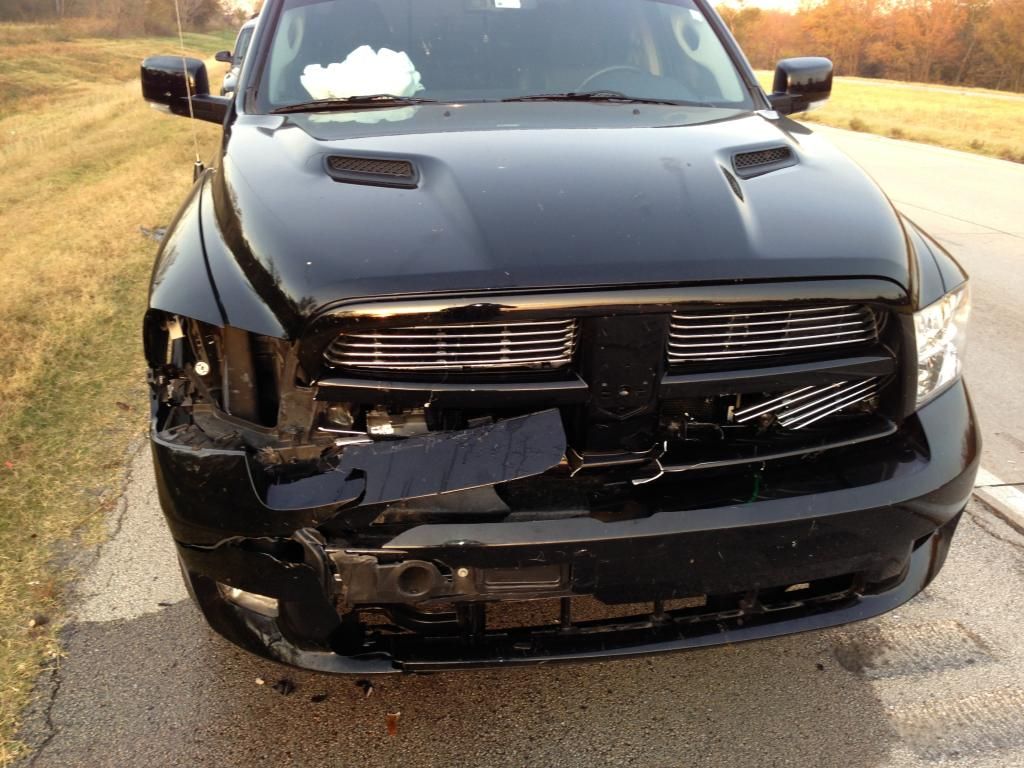 i hit the deer November 2nd, and finally go her back 4 months later looking like this
so only mods i have as of right now are : aftermarket grill, weld in flow master, fox box with 2 jl w3 10s with a jl 500/1 amp, a spray in bed liner, and while it was in the body shop i had them debadge it.
future mods are
2.5 rough country level kit
fuel maverick wheels black 20x10
33x12.50 tires
retro shop black projector headlights
amp research running boards
a bed cover(dont know brand yet)
recon led brake lights and third brake light
diablo sport tuner
cold air intake
plus a few odds and ends in the interior
I am sure more will be added to the list as time goes on. I will try and keep this updated and full of pics for all you pic hungry people lol.