Quote:
Originally Posted by
Tcon
The info in this thread is really helpful. I'm anxiously awaiting the arrival of the 2013 tuners with 8 speed support.

I have the 121 liter tank, if empty it would cost $140 to fill with 87 and we have some of the best gas prices in Canada.
It will cost you $177 for the "good stuff" when prices spike
and yes, even in Edmonton. But 94 Rocks with a Diablo 93 Tune! gotta pay to play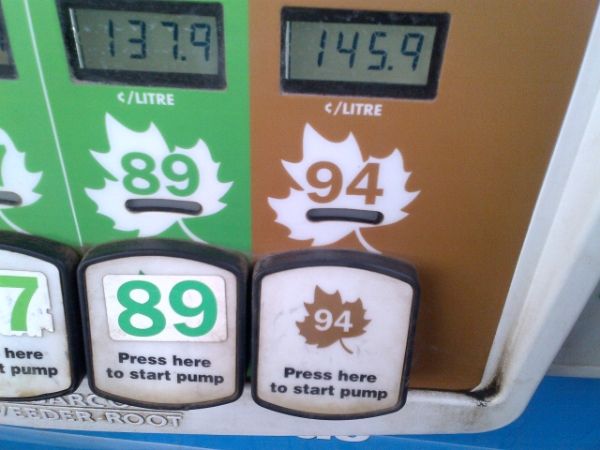 I've ran 94 octane since new, all year round on a Diablo 93 canned tune.
Last Winter was the first time I went down to the 89 octane and stock tuning, never doing that again.
(The owners manual recommends 89 octane, so I didn't want to go down to 87 and deal with engine knock)
As soon as I reloaded my 94 and re-tuned in the Spring it felt like a Beast again, almost forgot just how good it was with my shift points maxed out at 6400 rpm.
It does cost more but to me it's worth it.
Once my Ripp goes on my octane will be boosted to 116 with alcohol injection