Hello Everybody!
This is my 2011 Ram 1500 Outdoorsman CCSB I bought in May 0f 2014. The current exhaust set up and nerf bars were on the truck when I bought it. Since I have been having fun with this beast and the modding progress is slowly starting to speed up, I better get ahead on the build thread. I will try to back track and post what has already been done. Enjoy!
Current Mods:

Extang Tri-fold cover
Debagded except for the hemi emblems... for now
Deleted pillar vinyl
AVS visors
Weston nerf bars
Painted Front/Rear Ram heads
Painted exhaust tips
HBS 2" level
Y-pipe back exhaust
Vararam Intake
Hemifever 91 octane tune
Future plans:
35x12.5 on 18's or 20's depending on what I find
Finish eliminating all chrome on the truck inside and out
Tint tails and 3rd brake light
Tint fogs
Tint windows
Retroshop black headlights
Moe's 87mm throttle body
180 deg thermostat
Long tube headers w/ catless Y-pipe
2800 stall torque converter
Zone 4" lift
Curved light bar... or two LOL
More mods will be added later, of course.
After I brought the truck home
After debadging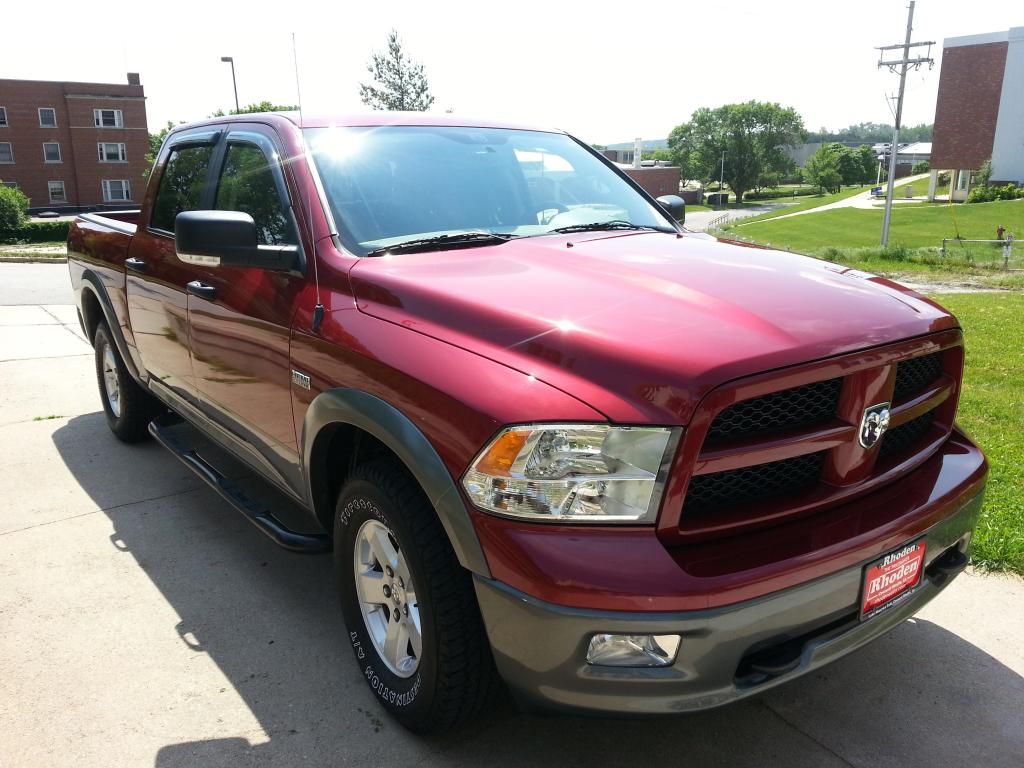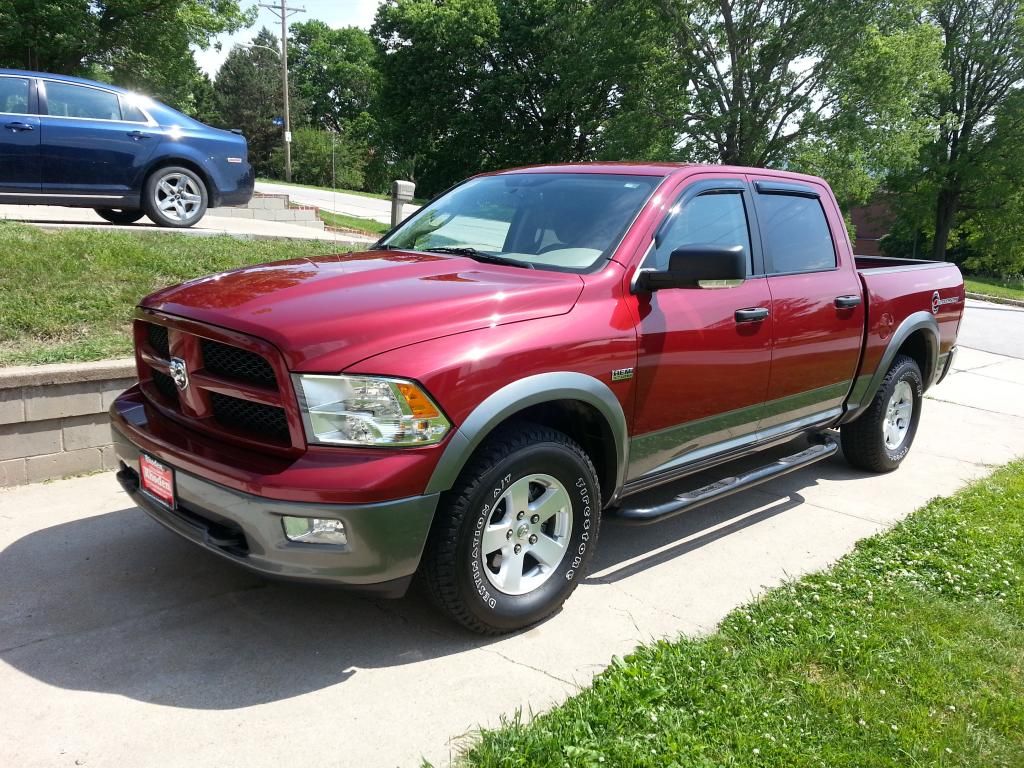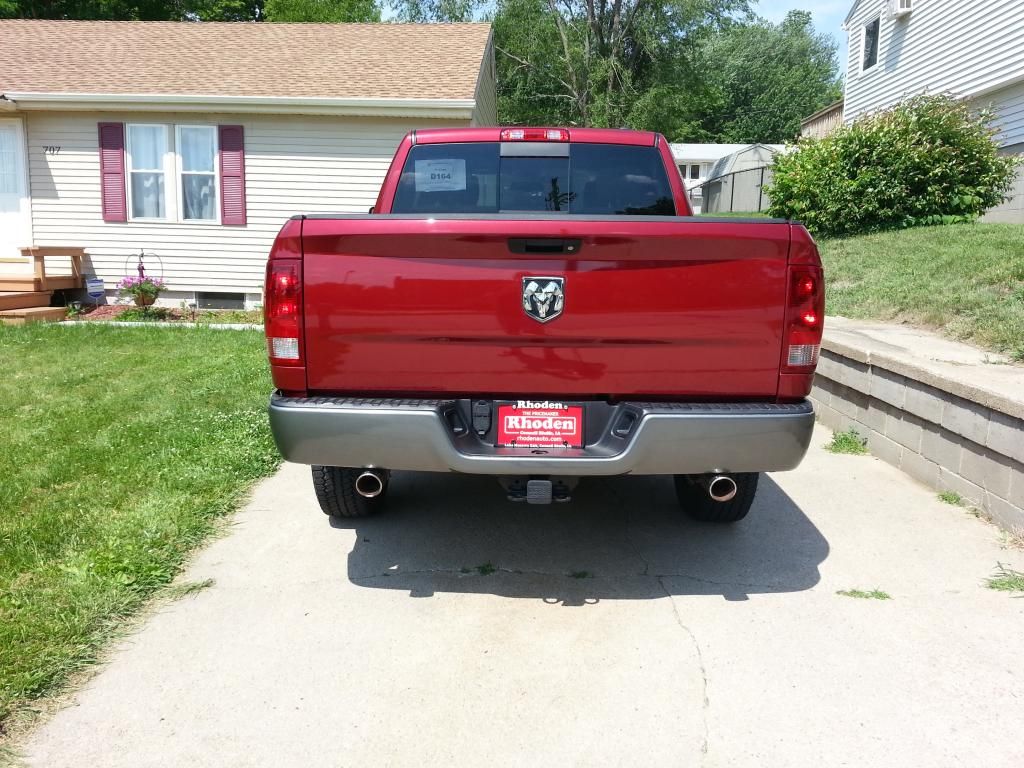 Extang tri-fold cover