Decided to make some oil change ramps.
What you need: 5 2x10's .......8 feet long.
Cut 2 at 18.5 inches
cut 2 at 33.5 inches
and cut one at 48 inches.
The guy at Home depot said he couldnt cut them on a 45 degree angle..so I did it at home.
I used #8 by 3 inch screws and glued it down with a nice construction adhesive. I let the glue set overnight before trying out the ramps. Maybe take a grinder to the bottom piece though. The screws may stick out just a bit. I used 6 screws per level except the top one I used 4.
I used a 10 inch piece of 1 x 1 for stoppers on top.
Nice and solid. Ramps didn't try to move at all. Nice and easy oil changes now. Cost was about $65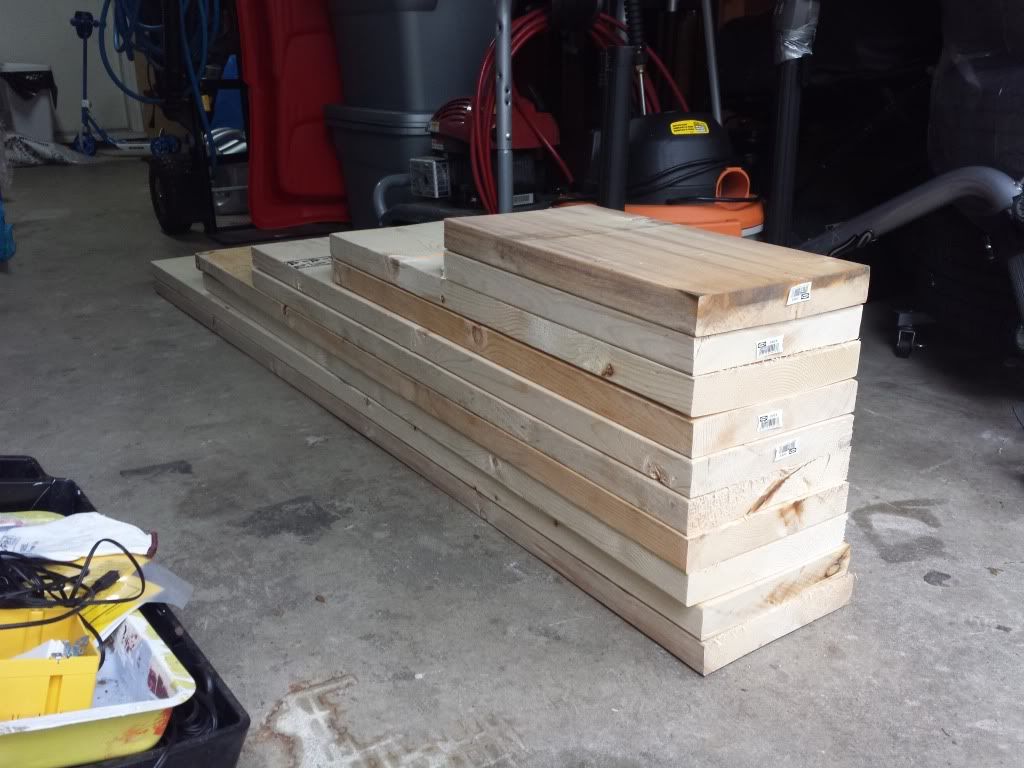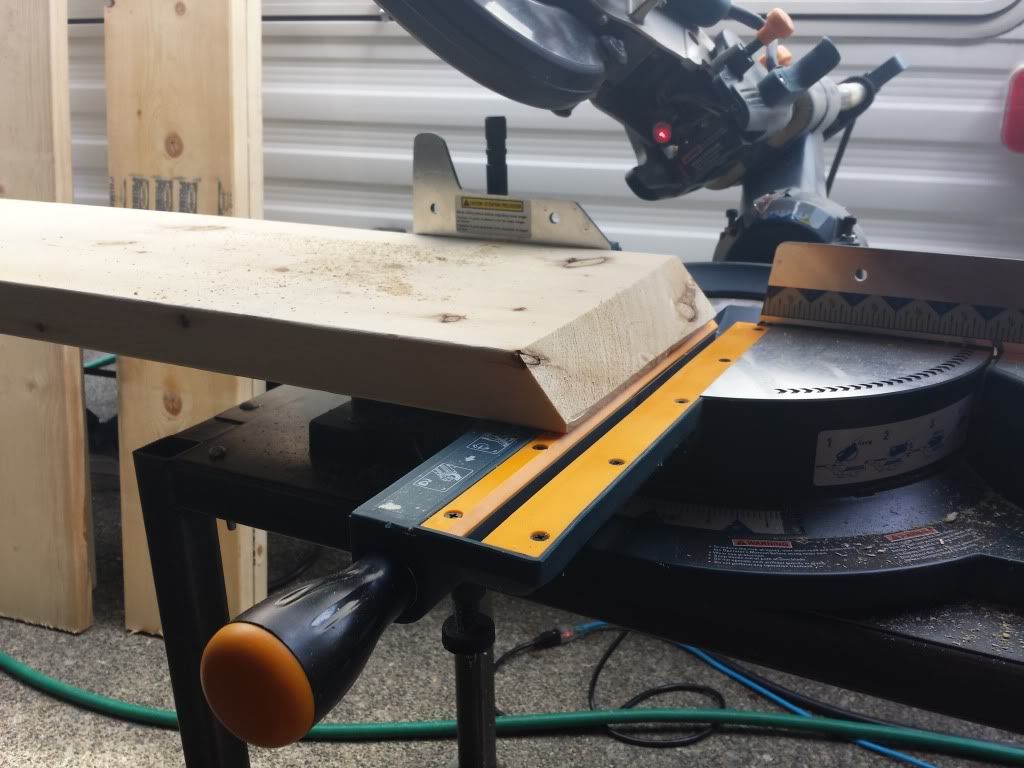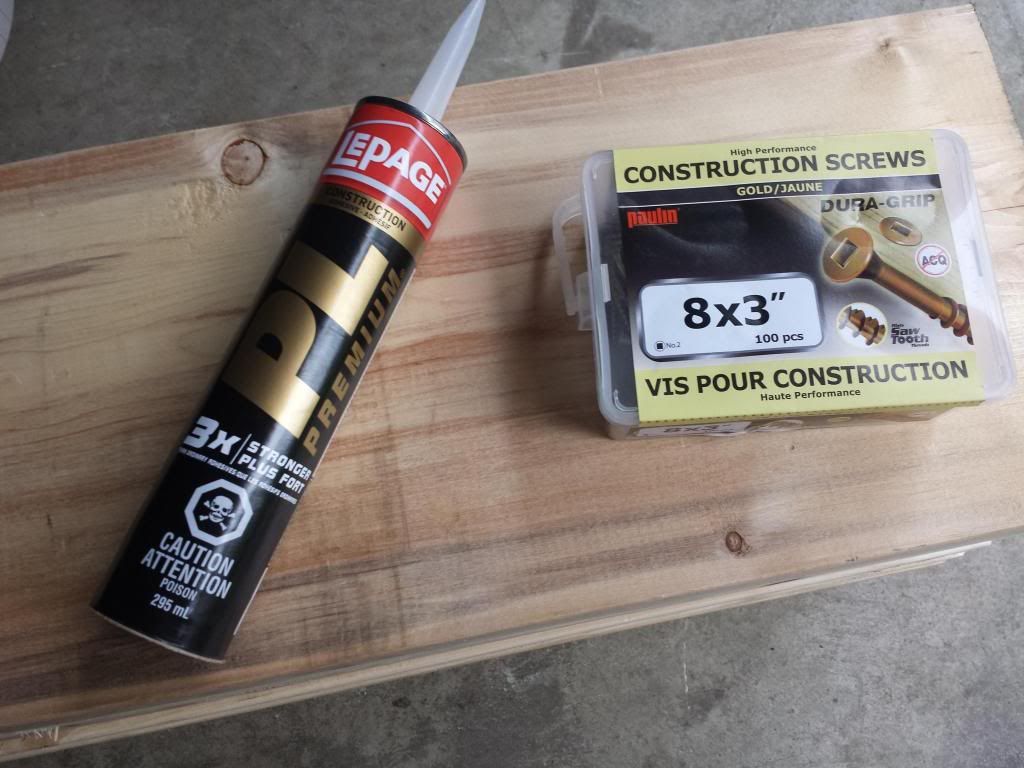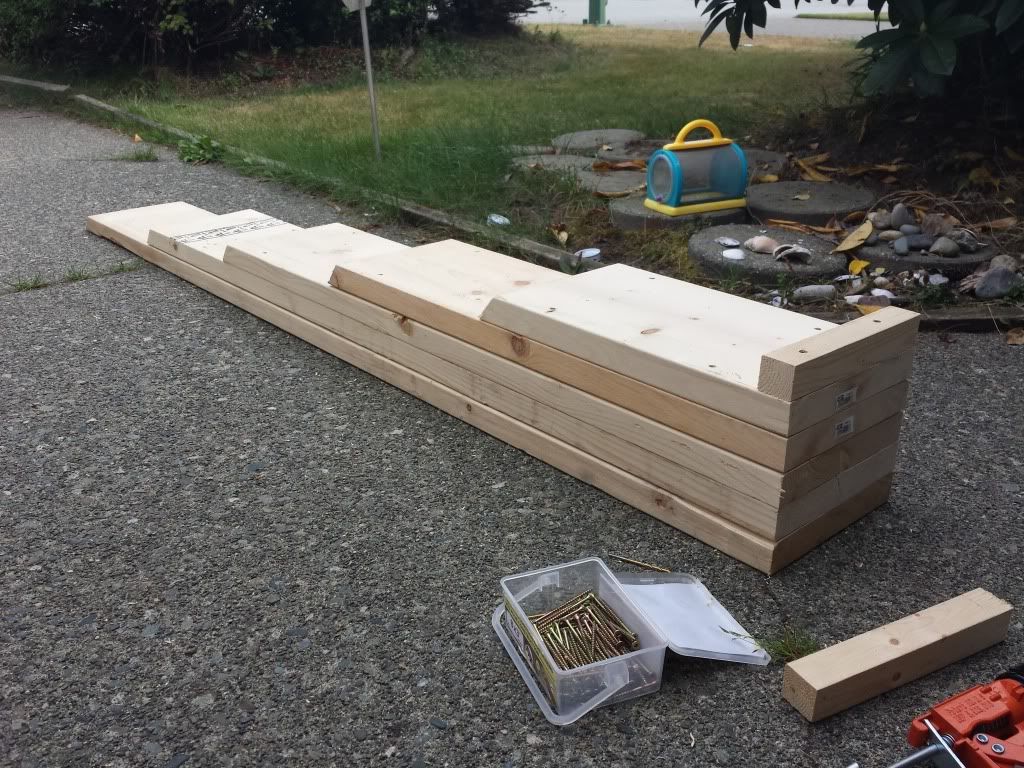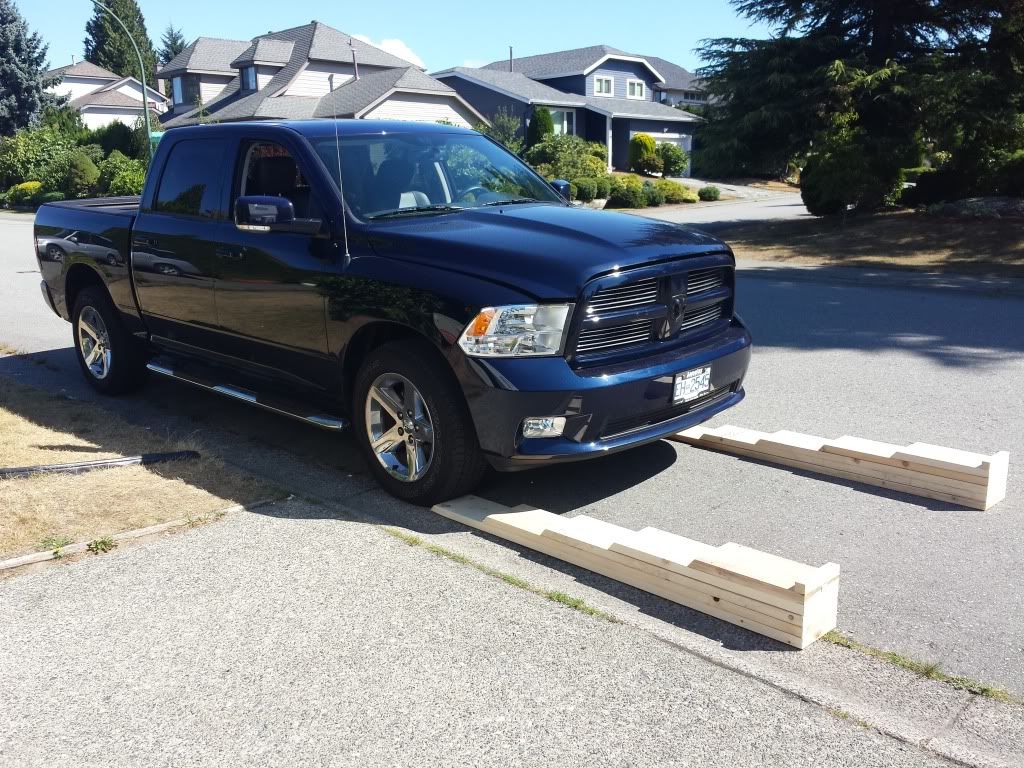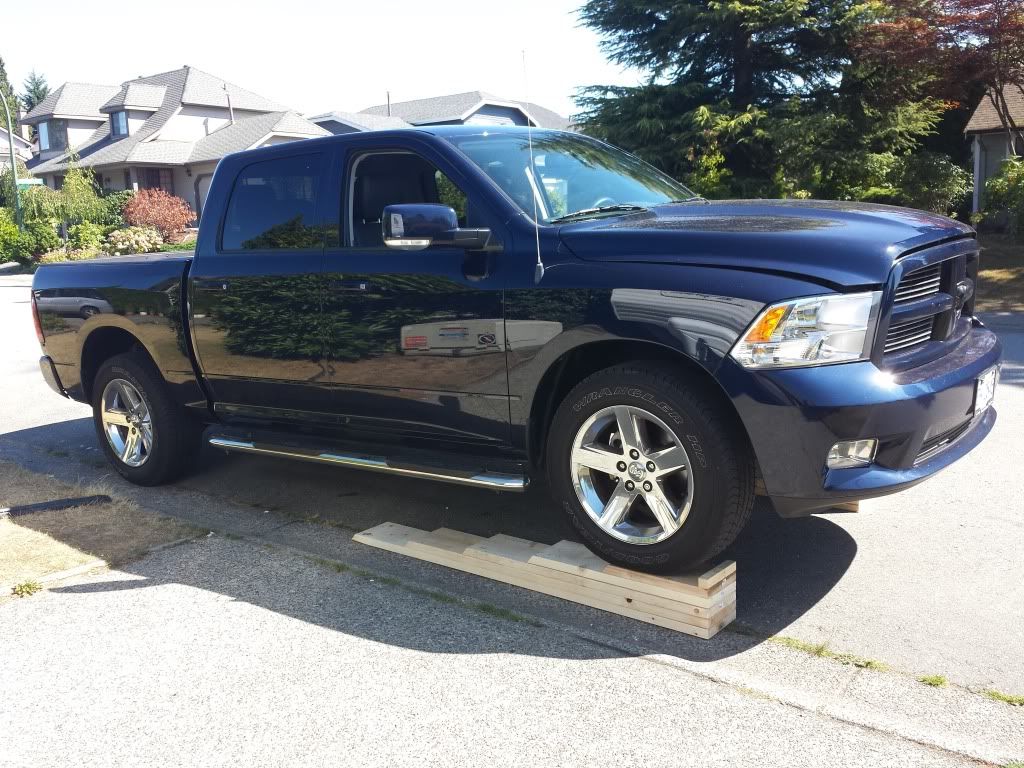 Search words..... oil change ramps easy oil changes homemade ramps home made ramps