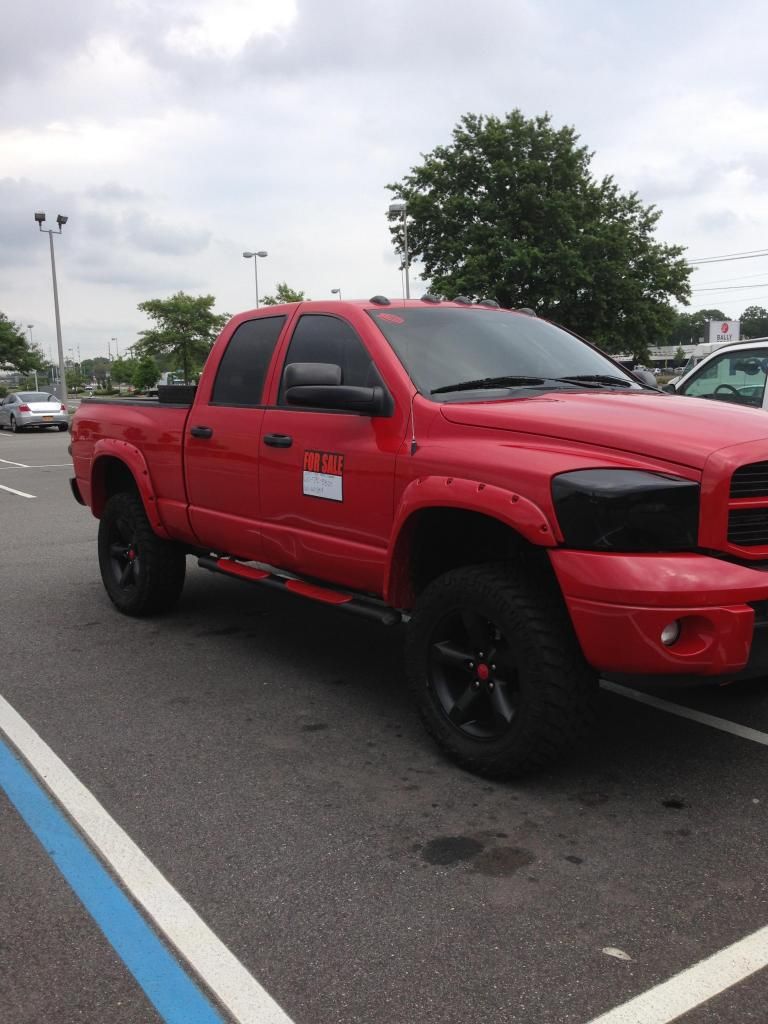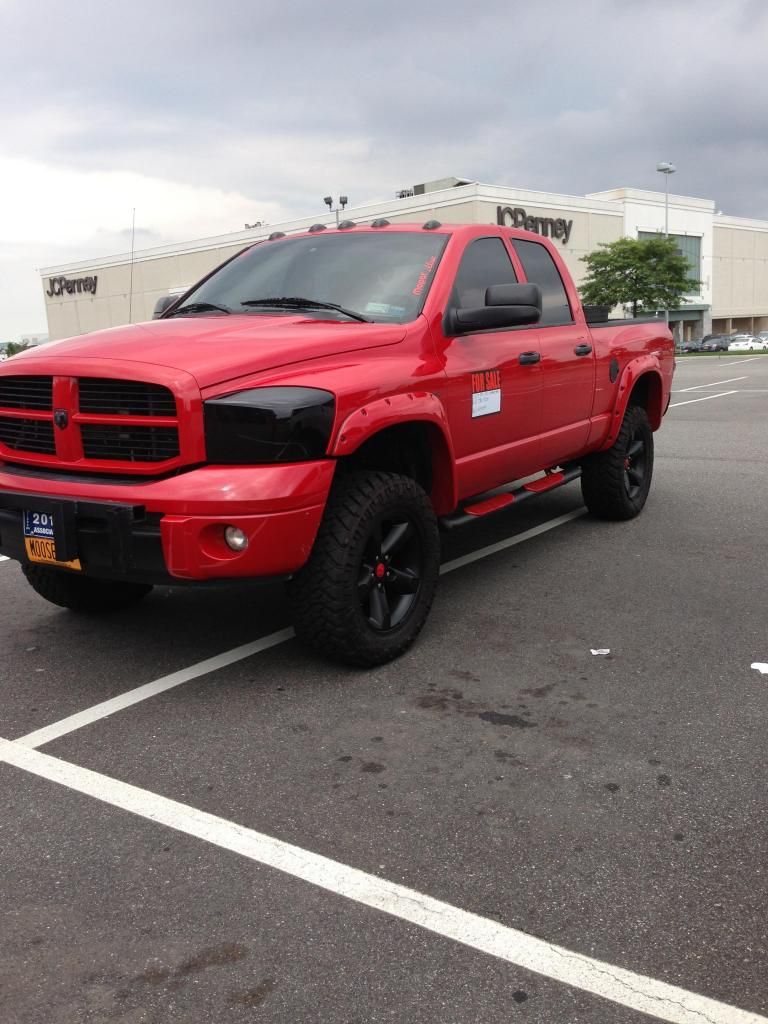 Well guys its been a long fun build,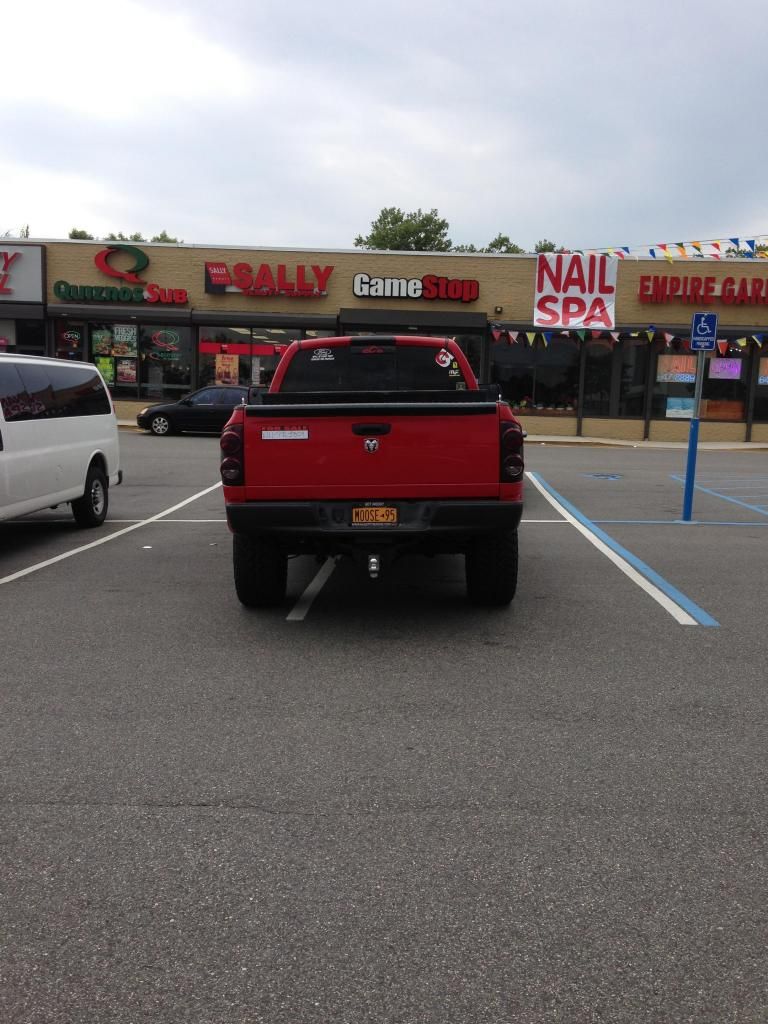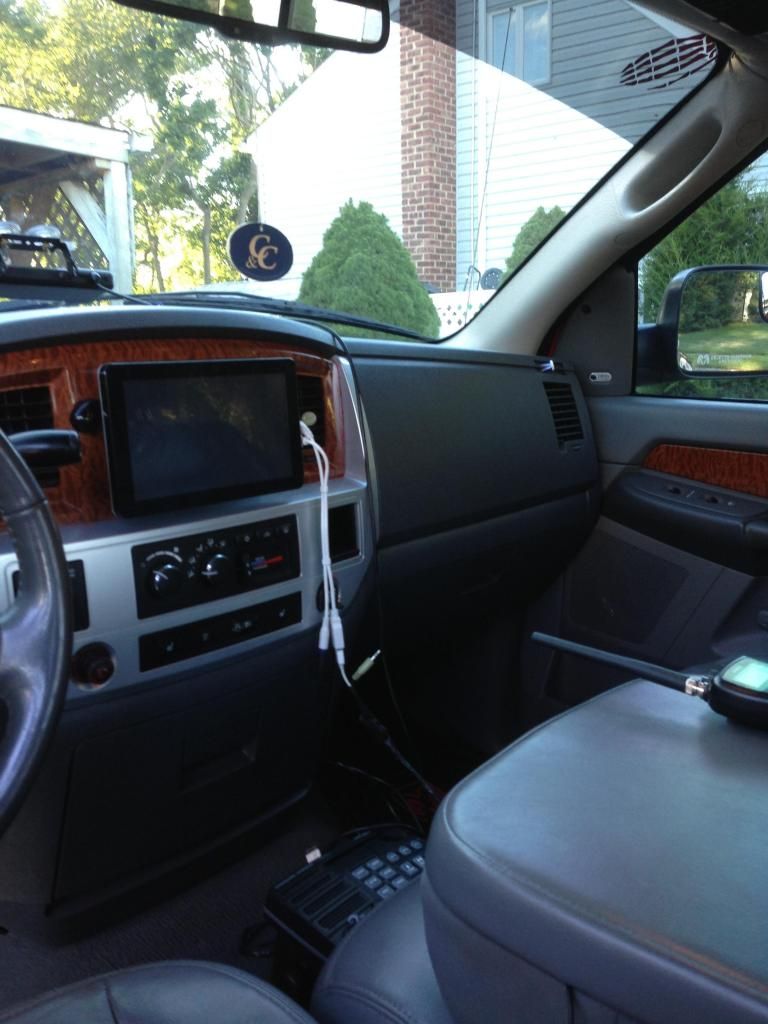 Well guys its been a long fun build,but its time to sell my baby. Off to college and i need something smaller (subaru wrx ;D).I'd like to get 20,000 but i dont know if that will happen. if anyone is interested call and shoot me an offer. ill post my craigslist ad below
631-792-3809
Suspension:
3" PA Body lift
2" Top Gunz Customs level lift
35x12.50r20 nitto trail grapplers with 90% tread (cost me $1500)
Fully rebuilt CV axles
Complete moog front end swap (ball joints, sway bar links, bushings, tie rods.
Monroe quick struts (also have spare ranchos)
Coilover rear shocks that hold 2k lbs extra (truck doesnt sag)
Performance:
K&N cold air intake
Diablosport intune 1000 tuner (400$)
Longtube pacesetter headers to a magnaflow muffler and turndown
Sound:
9inch screen that does everything, amped high speakers(crazy loud)
I have a subwoofer, amp and capacitor ill consider for the right price.
Exterior:
Color matched bushwacker fender flares
Dechromed
Tow mirrors
35% tints all around
5% 6" windshield strip with 50% full windshield
Bed toolbox
10k foglight HIDs
Tinted halo led headlights
Smoked recon cab lights
Stock running boards
Interior:
Stock leather seating and dashboard
Extras: for the right price i have
Stock tires (ATs)
Extra struts
Various types of exhausts
Many other things i cant think of right now.
The story behind the truck is i got it two years ago as a sophmore in high school. It had a few dents and a few jealous kids decided to do stupid things to it. Last thanksgiving i was in a boat explosion and in the hospital for two months. I am lucky enough to be bestfriends with one of the nicest families i have ever met. They own a shop call C&C collision in lindenhurst. He took my trick while i was in stony brooke and fixed all the dents and repainted her for nothing. I am grateful to say theyre my friends. So the truck has a new paintjob. It does have a good size dent on the side and a small one on the fender that i am willing to have fixed if you make a good offer.
PROBLEMS:
The truck has longtube headers, (no cats)It is throwing a Check Engine Light, but can be fixed for cheap using the tuner, and going to a custom CMR Tuner.
There ARE two dents. One on the left front fender, and one on the right passenger door(6"x6"0 i got quoted $500 to fix( i cannot gaurantee thats what youll pay)
The key needs a new battery i THINK, but im not 100% sure. It does not lock with the automatic on the key, but when locked from inside the alarm still engages.
THIS TRUCK IS LOUD! Do not buy it if you do not like it loud, or you can finish it.
This truck was exspensive when i bought it, and theres over $10,000 in extras in it. $2000 sound alone
I am most likely missing several things youll see when you check it out. Shoot me a text or call at 631-792-3809. Dont call me with 10k cash i dont need to waste time. Im willing to work with you and i will send more pics.
When i got her