Just putting it out there because I may be getting a new set of wheels.
I have an 09 set of Laramie wheels with tires that I will be selling.
The wheels are used and have minor wear. One wheel has a small scratch.
Tires are brand new 275/60/20 Goodyear SR-A.
These pictures were taken today. If there is legitimate interest in the wheels/tires I will pull them.
Asking $1100 for the wheels and tires. This includes the center caps and TPMS sensors... no lug nuts. Shipping on the buyer.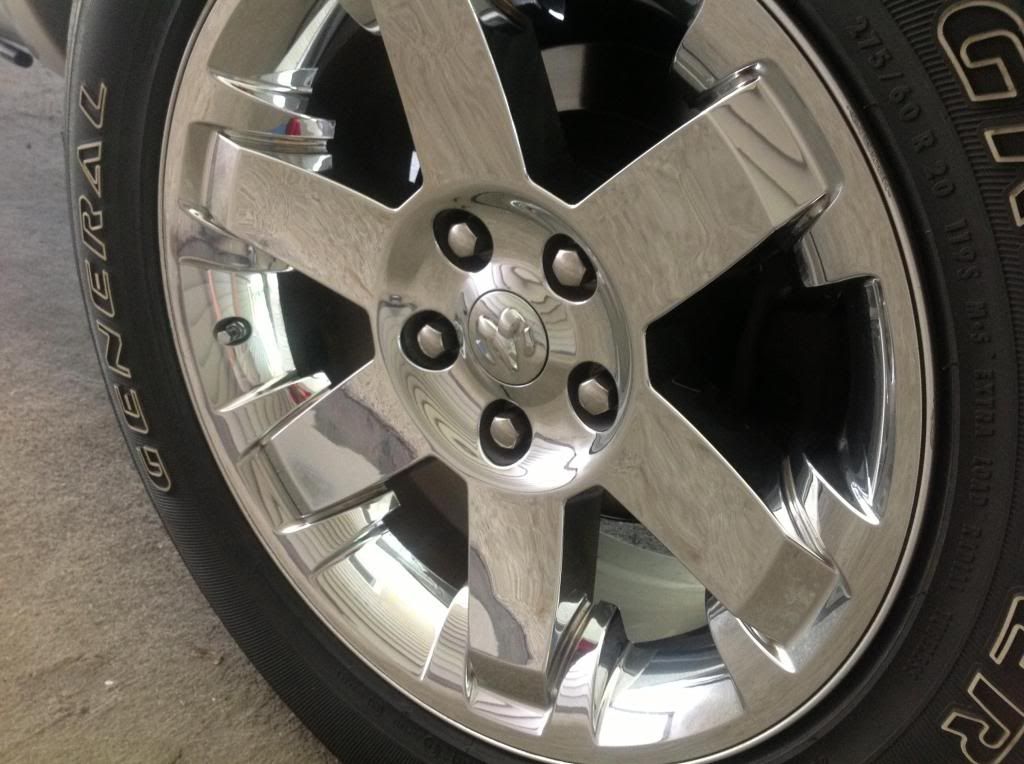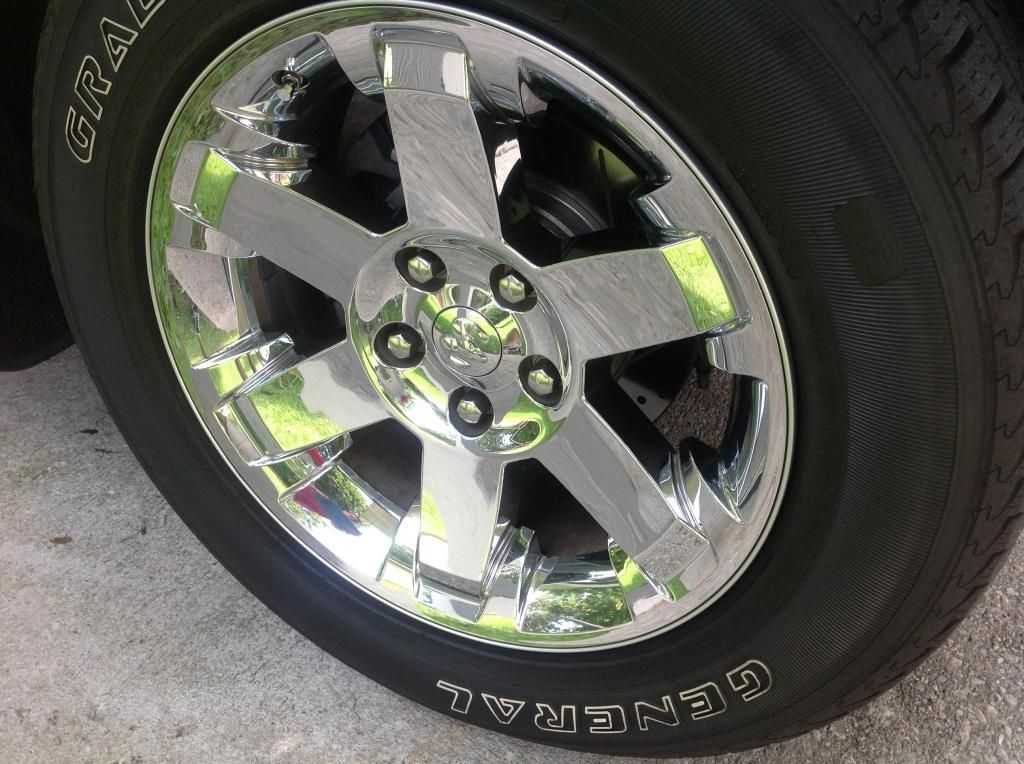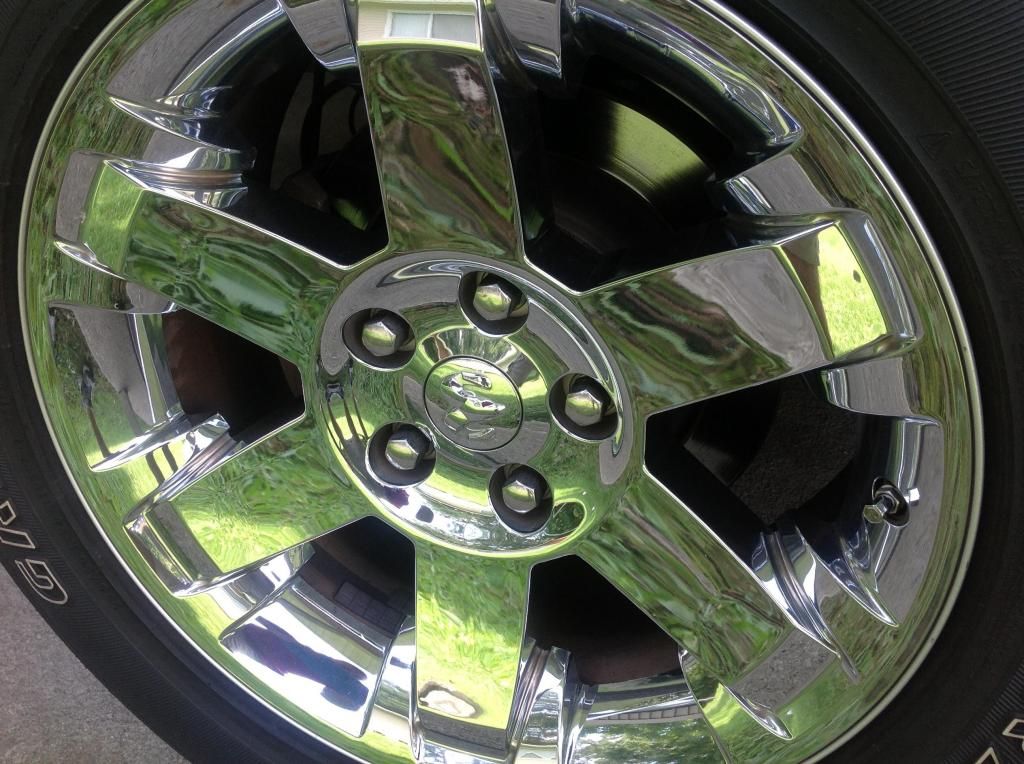 The small scratch: