So my truck's tail lights are stock and that bright red. On my old Dodge my brother had blacked them out completely, yet you could still see them light up very easily. I want the look of blacked out tail lights on my new one, but want them to look clean. I'm contemplating using black pantyhose (lots of people in my town have gone this route) just to see how they'd look.
My truck has those tail lights that kind of bulge out and I've seen other trucks that had them blacked out a certain way. I think leaving the reverse lights unpainted looks real good, but I don't really know how to achieve this without messing up. Does anyone have any pointers on how to properly do this? Or if there are any tail light covers that would fit my style tail lights? And if anyone has the same tail lights feel free to share some pictures.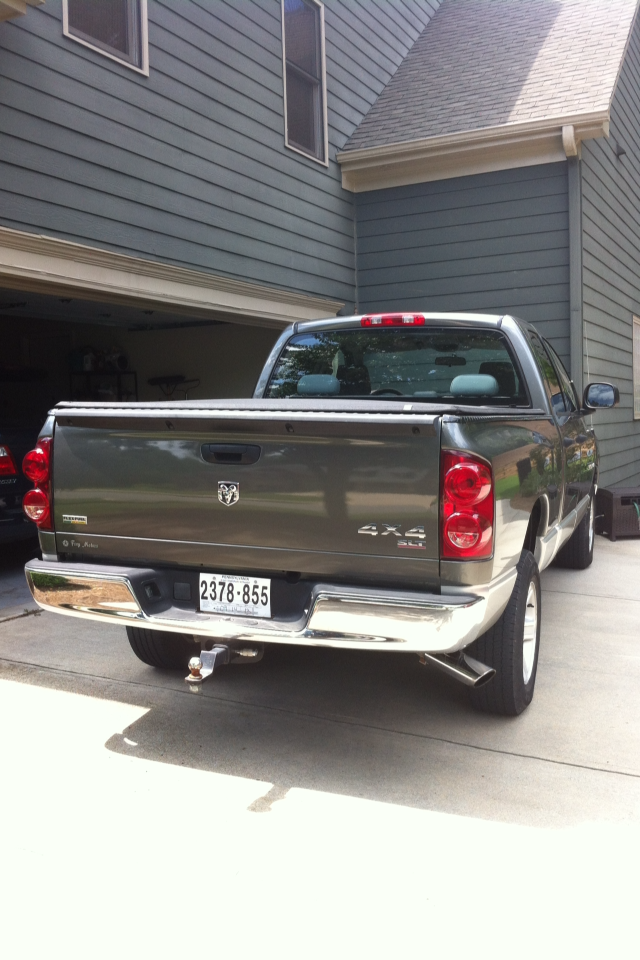 All help is much appreciated!