I have found that a lot of the 4th gen are installing the DB-All by Xpresskit and found that some of us 3rd gen have installed it as well, but cant find any information about it. I have been finding trouble finding out how to install/troubleshoot mine so lets get an install thread going. First off, the harness plugs into the right of the steering column see img below.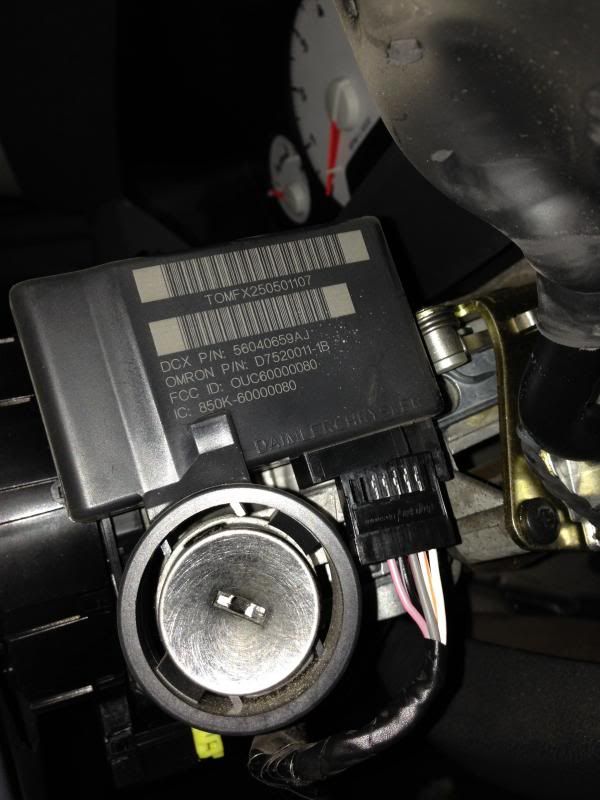 Then you splice two wires on the left side of the column.
I dont have a picture yet, but can add tomorrow.
Here is the diagram: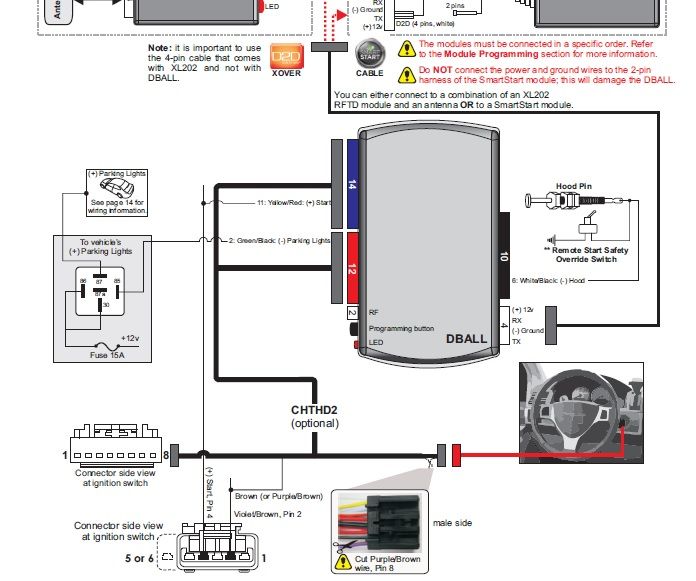 I hooked up the yellow/red start wire and the purple/brown wire at the ignition switch. All i get is a tick tick click click when I try and start the car. I see some users are saying that you need to reflash the unit, I have tried that twice. Another common factor is that the harness is faulty. Maybe I don't have it hooked up all the way, or right yet, I honestly have no clue what to do with the relay/parking light wire thing. Any input on how to finish/ troubleshoot the install would be great. Thanks